9 Delicious Cauliflower Recipes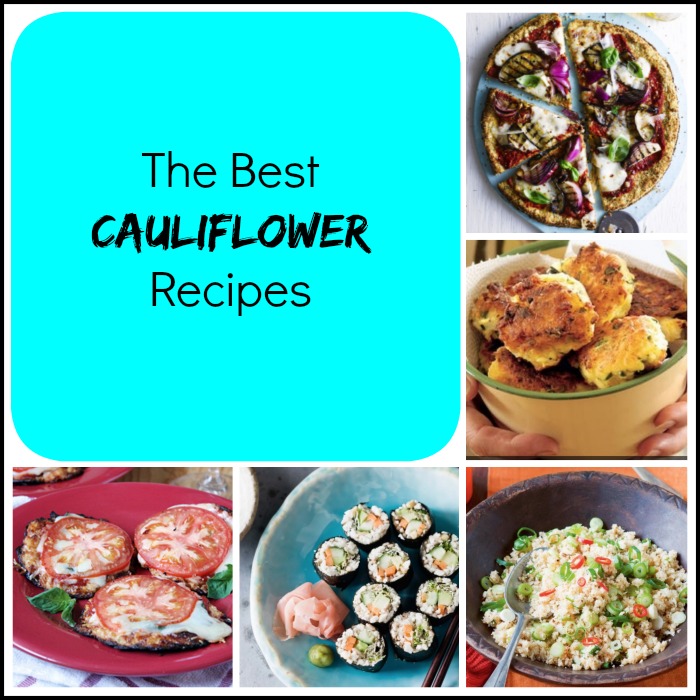 Cauliflower Recipes
Cauliflower is fast becoming a key ingredient substitution in many of our favourite recipes.  And it's no wonder when you consider Cauliflower is packed full of essential nutrients and antibodies our bodies need including Vitamin C, folate and manganese and is also low in carbohydrates and is gluten free!
It's an incredibly flexible ingredient and can be used as a gluten free substitute for rice, flour and pasta and so much more.  It's unique texture gives it the fantastic ability to absorb many flavours, making it both a nutritious and delicious ingredient in many family meals.
We've put together a collection of great recipes which all include this amazing ingredient, to help inspire you.
This Dirty Rice recipe from Jamie Oliver uses Cauliflower to replace high carbohydrate and starchy rice which not only gives you more of the 'good stuff' into your diet but also tastes amazing.
Cauliflower and almonds are combined to create this yummy low carb pizza base.  What toppings would you use?
If you are looking for a snack or starter the whole family will love, you can't go wrong with these Cauiflower Fritters.  To make them gluten free, simply substitute the self raising flour with your favourite gluten free flour.
Why not ditch the grains and try this incredibly easy Cauliflower Rice?  Simply process your Cauliflower florets until they are finely chopped and add to a hot frying pan with your favourite ingredients.
There is no doubt Pizza is always popular with the family.  These Mini Cauliflower Pizza Crusts are a great way to reduce some of the calories associated with the family favourite and best of all these taste so good the kids will never know!
The addition of toasted cauliflower adds some extra goodness to this great breakfast recipe – Cauliflower and Bacon Egg Bake.
Love sushi?  Have you ever considered switching to Cauliflower Sushi Rice?  It's easier (and even more delicious!) than you think.
There is nothing better than homemade tortillas, and we can't wait to try these Paleo Cauliflower Tortillas!
These Curried Cauliflower Fritters have just the perfect combination of spice to make them a hit with the whole family.
Have you used Cauliflower as an ingredient substitute before?
What is your favourite Cauliflower recipe?