Caramel & White Chocolate Tim Tam Stuffed Chocolate Brownie Recipe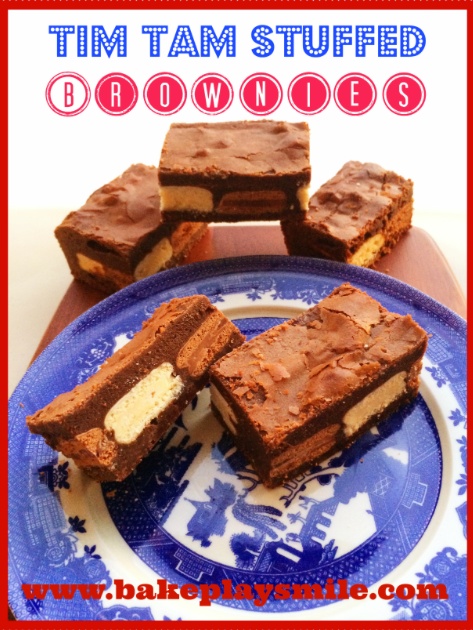 Caramel & White Chocolate Tim Tam Stuffed
Chocolate Brownie Recipe
OMG… OMG…OMG – that's all I have to say!!!!! No but really, these Caramel and White Chocolate Stuffed Tim Tam Brownies are just total and utter OMG madness!!! I saw a recipe a while ago for Tim Tam Brownies and thought they sounded amazing. And because I am so terribly, terribly indecisive, I couldn't choose between using Caramel or White Chocolate Tim Tams. Problem solved = use both!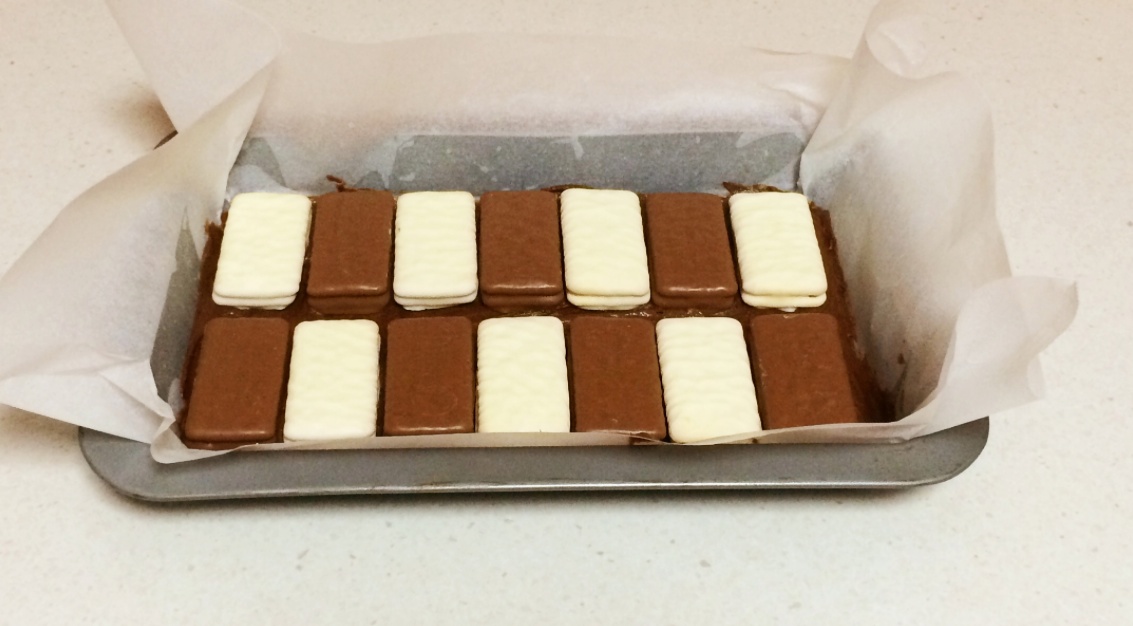 And so I ended up making a cool looking checkerboard brownie by layering one third of the brownie mixture, topping it with the Tim Tams and then pouring over the remaining two thirds.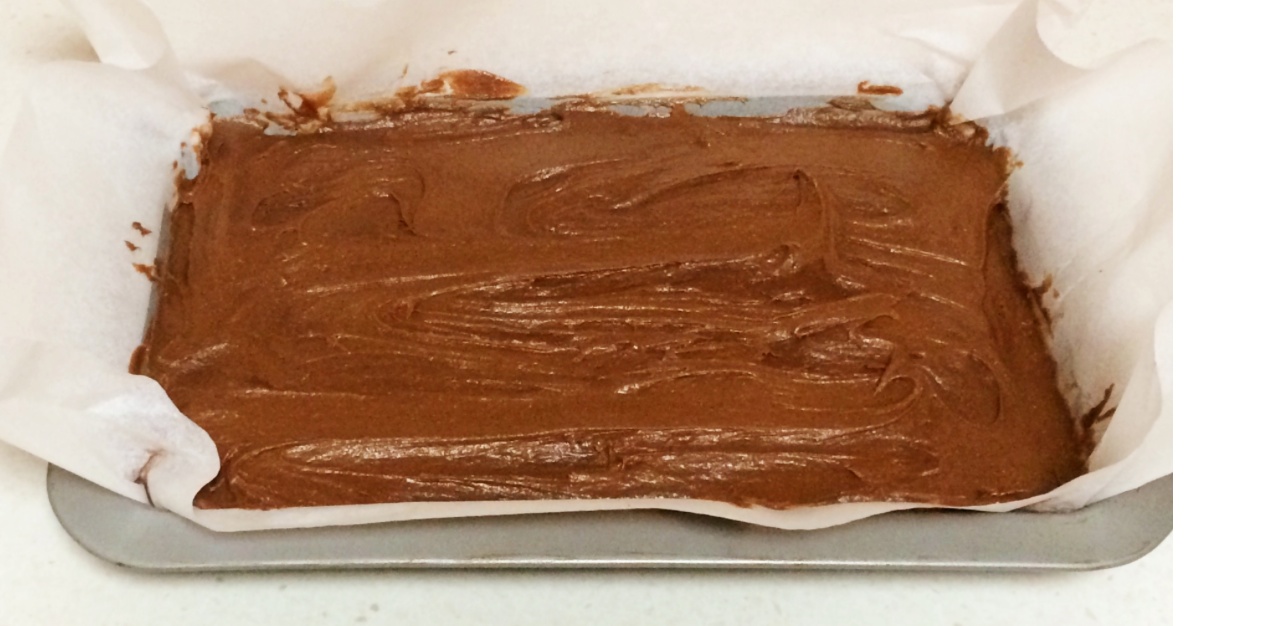 I don't even know how to describe how good these brownies were. The caramel bits went all soft, chewy, gooey and delicious and the white chocolate was just divine. If I had to choose one food to take onto a deserted island with me, there's a fair chance I'd be taking these brownies (yes my mind does get off track easily… sorry!).
Anyway, don't listen to me telling you how good these are! Go out, buy some Tim Tams and get cracking. You will not regret it… not even one little bit!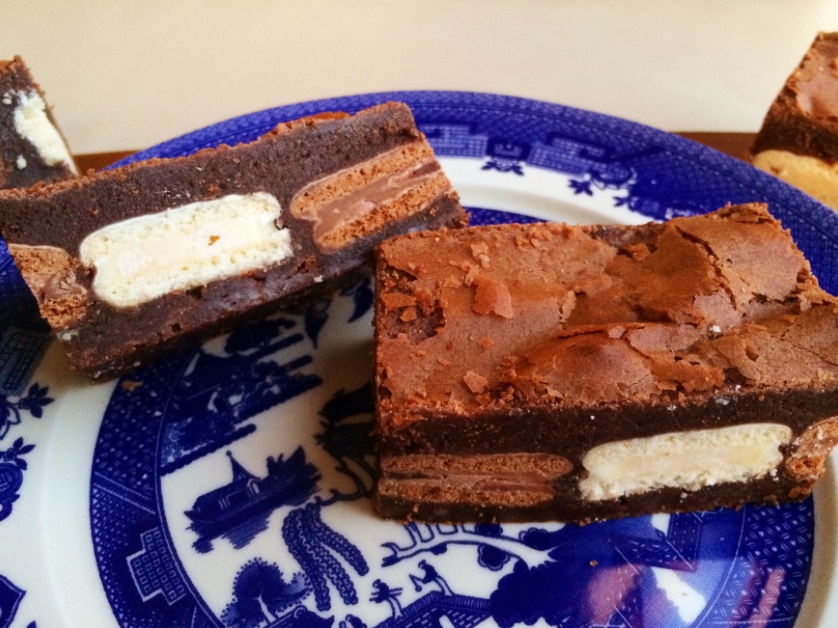 Caramel & White Chocolate Stuffed Tim Tam Chocolate Brownie Recipe
OMG stop right there…. you will never, ever find a more wickedly delicious brownie recipe! Stuffed with Caramel and White Chocolate Tim Tams, these are insanely amazing!
Caramel & White Chocolate Tim Tam Stuffed Chocolate Brownie Recipe
Ingredients
• 200g dark chocolate, broken into pieces
• 180g butter, roughly chopped
• 1 ¼ cups (200g) brown sugar
• 3 eggs
• ¾ cup (110g) plain flour
• 1 x 165g packet Arnott's Tim Tams - White
• 1 X 165g packet Anott's Tim Tams - Caramel
Instructions
Preheat oven to 180oC.
Line a 16 x 24 cm slice tin with non-stick baking paper.
Place chocolate and butter into a heatproof bowl over a saucepan half-filled with simmering water (ensure bowl doesn't touch the water). Stir until melted. Allow to cool slightly.
In a bowl, beat eggs and brown sugar with a whisk.
Stir in chocolate mixture, mixing until smooth. Stir in flour and mix until smooth.
Pour 1 cup chocolate mixture into prepared tin.
Place Arnott's Tim Tams in an even layer over the top (alternating between caramel and white chocolate like a checkerboard), pour over remaining chocolate mixture.
Bake for 30 minutes. The brownie will seem slightly soft in the middle at this stage, but it will firm up on cooling.
Allow to cool in the tin before turning out onto a wire rack.
Remove paper lining. Cut into slices and serve.
https://mumslounge.com.au/lifestyle/food/caramel-white-chocolate-tim-tam-chocolate-brownie-recipe/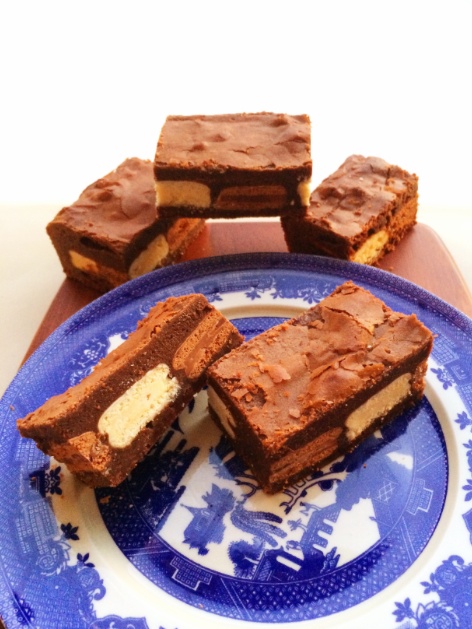 Hope you find this recipe just as good as we have.  Share it with others if you like it.
 More Dessert and Slice Recipes
For more recipes like this, click here to go to other Dessert Recipes in MumsLounge.com.au.
About the Author
Hi there! My name is Lucy and I'm a primary school teacher, a wannabe baker, a wife, a blogger, a pilates lover, a chocolate addict, a super-organiser and an over-analyser. When I'm not teaching, you will usually find me whipping up something very naughty in the kitchen…. chocolate and caramel are two of my best friends! Come and join me over on my blog Bake Play Smile or on Facebook for some more sugarific baking adventures! xxx