Britax Affinity Stroller Review and GIVEAWAY (RRP $899)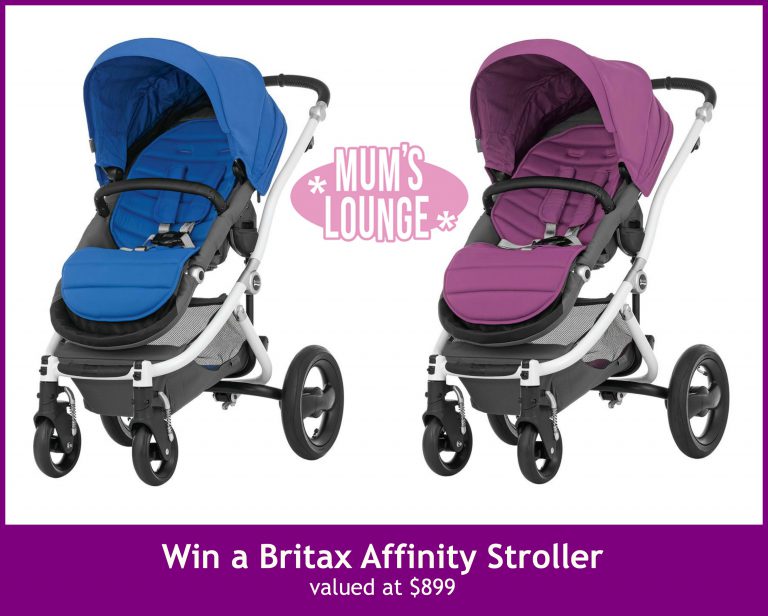 Do we have a treat in store for one lucky parent! How would you like to win the new Britax Affinity Stroller (RRP $899) in your choice of Cool Berry or Sky Blue?
One of you will do just that, but first let me tell you what we love about this stroller!
Britax Affinity Stroller Review
The new Britax Affinity Stroller is a stand out model for parents that want a stylish travel system that doesn't compromise on safety or comfort.
Suitable from birth to 3 years (or up to 17kgs)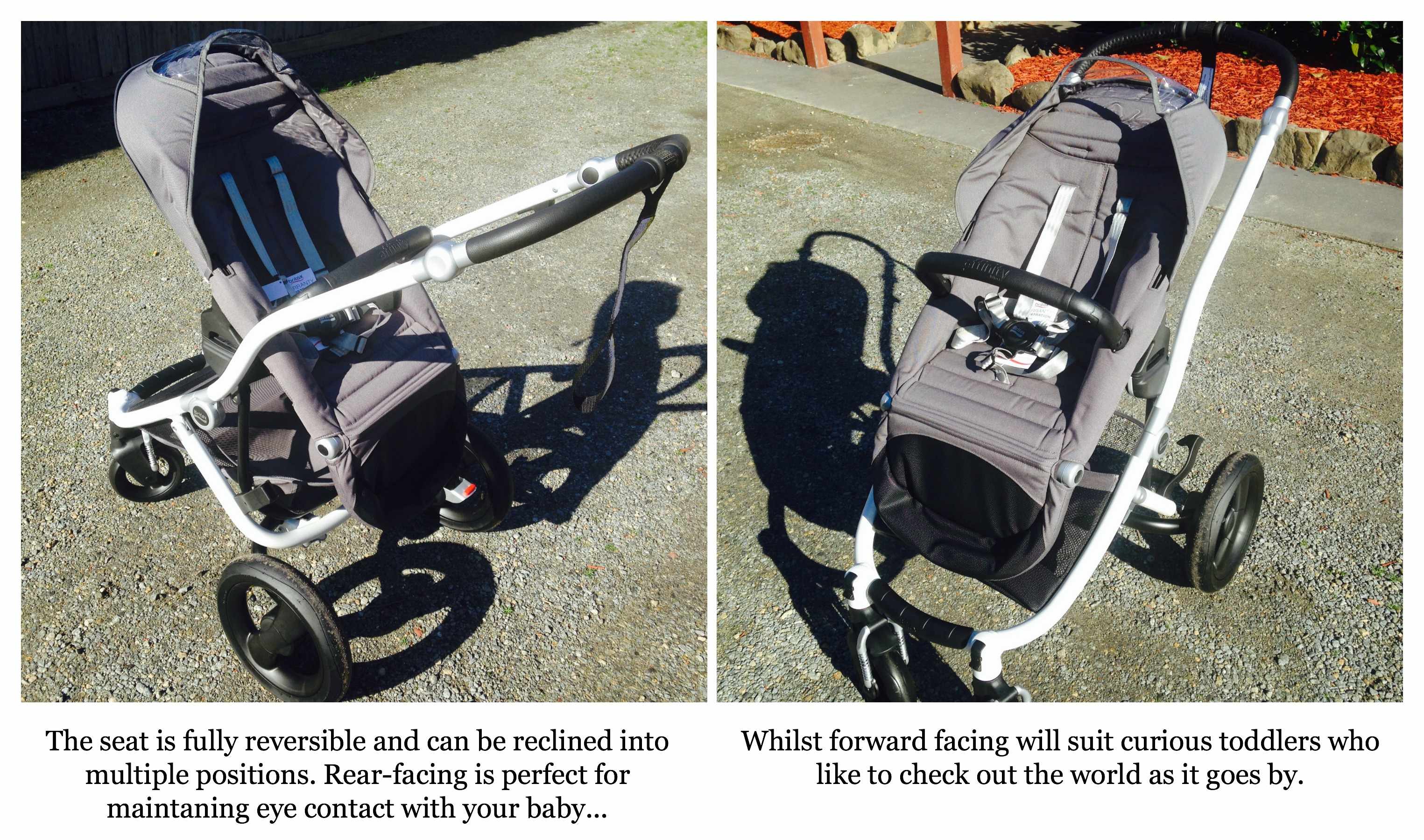 Unlike many other strollers on the market the lightweight alluminum frame comes in your choice of three colours; white, silver or black. But the best bit? You can customise your pram by choosing from 5 colour packs. A colour pack is included in the price of course, but you can purchase additional colour packs for $149, allowing you to mix and match for the style that suits you.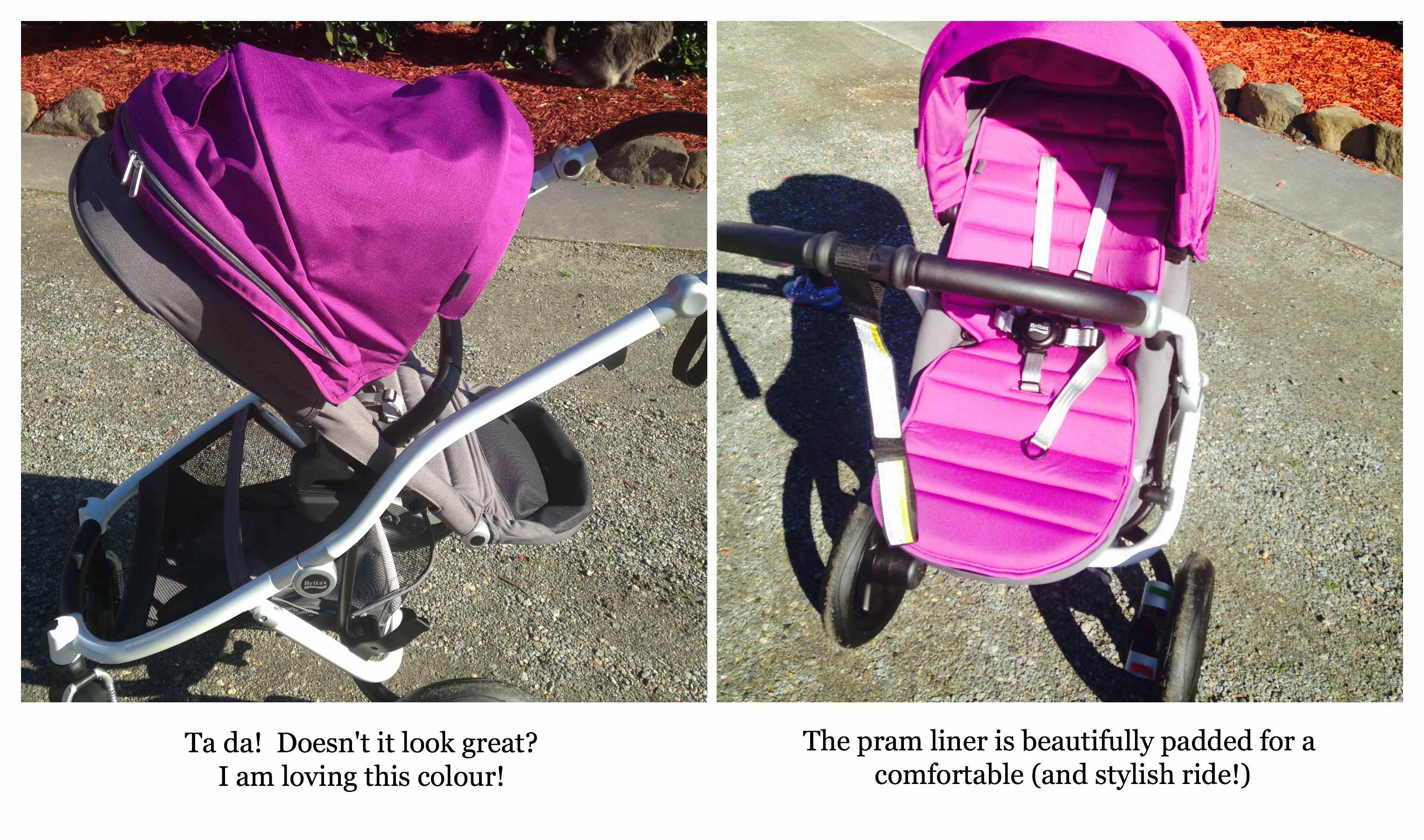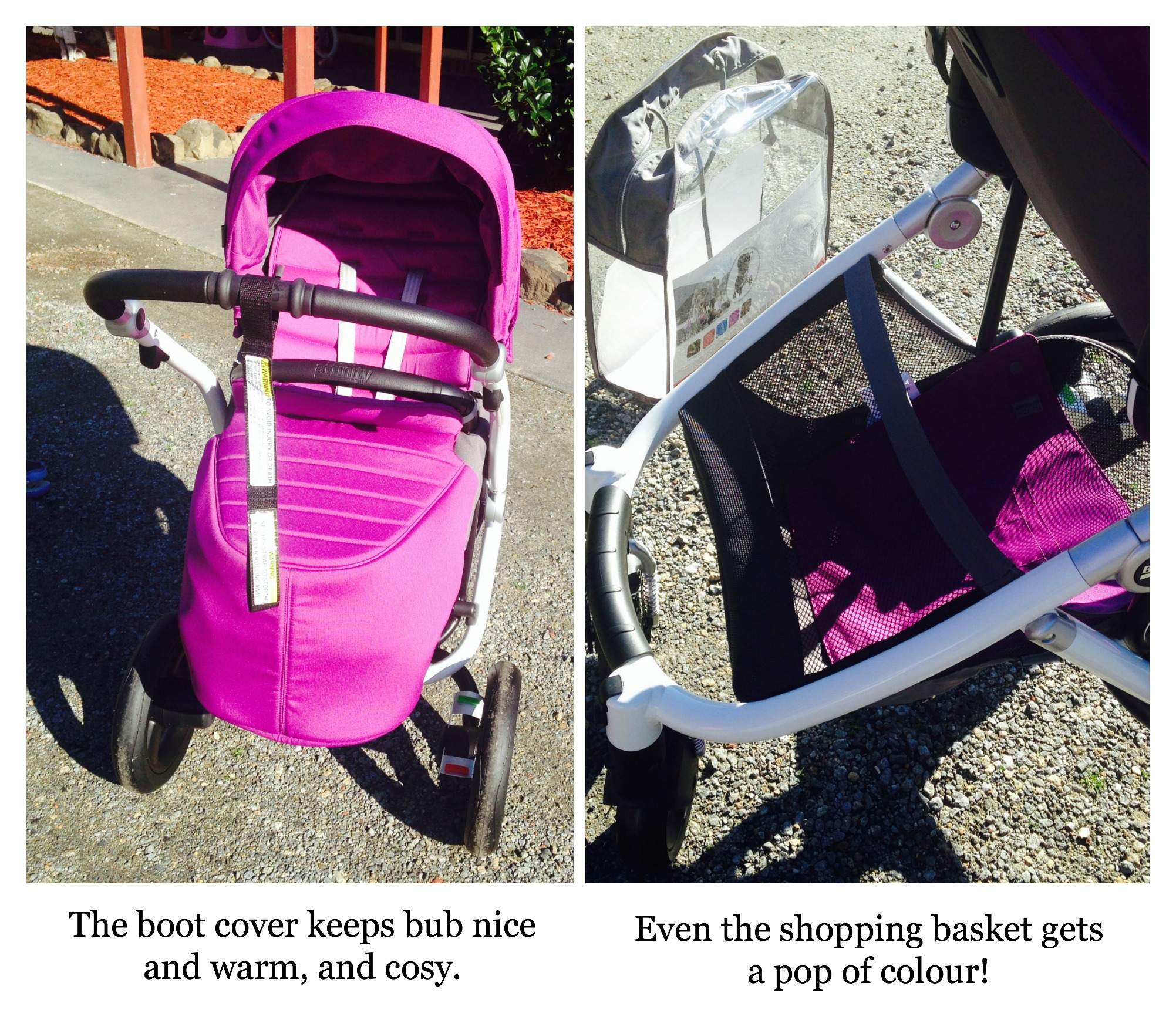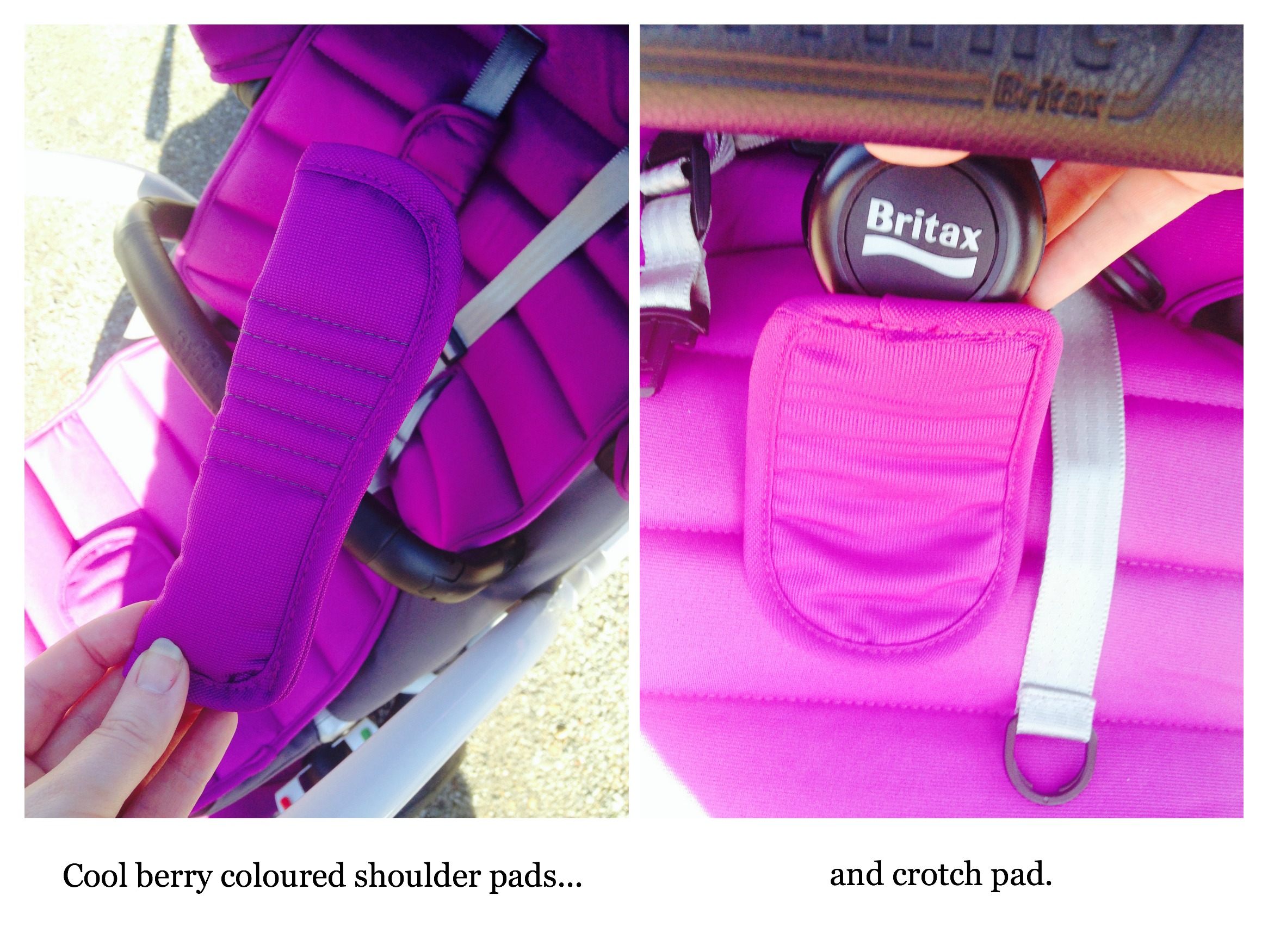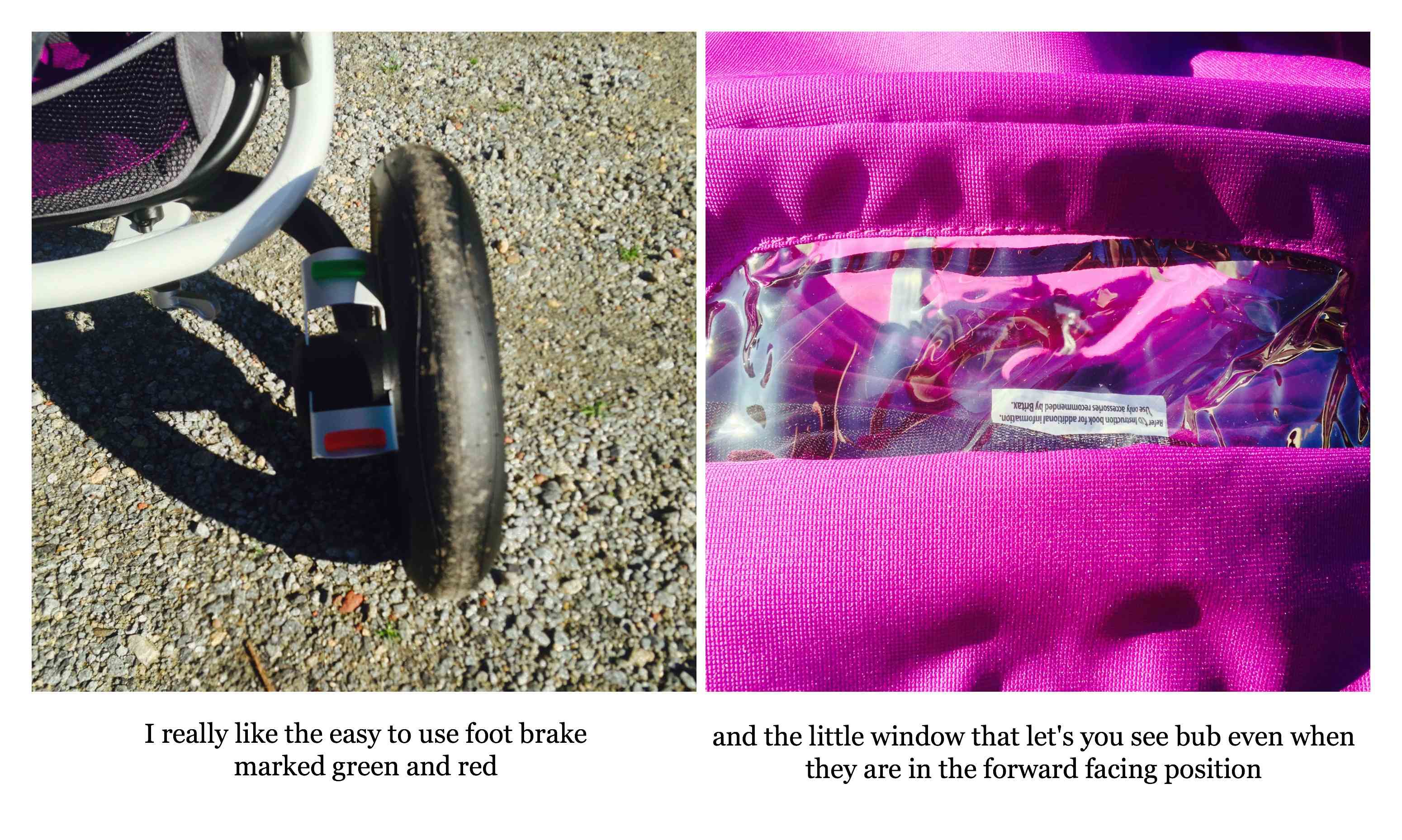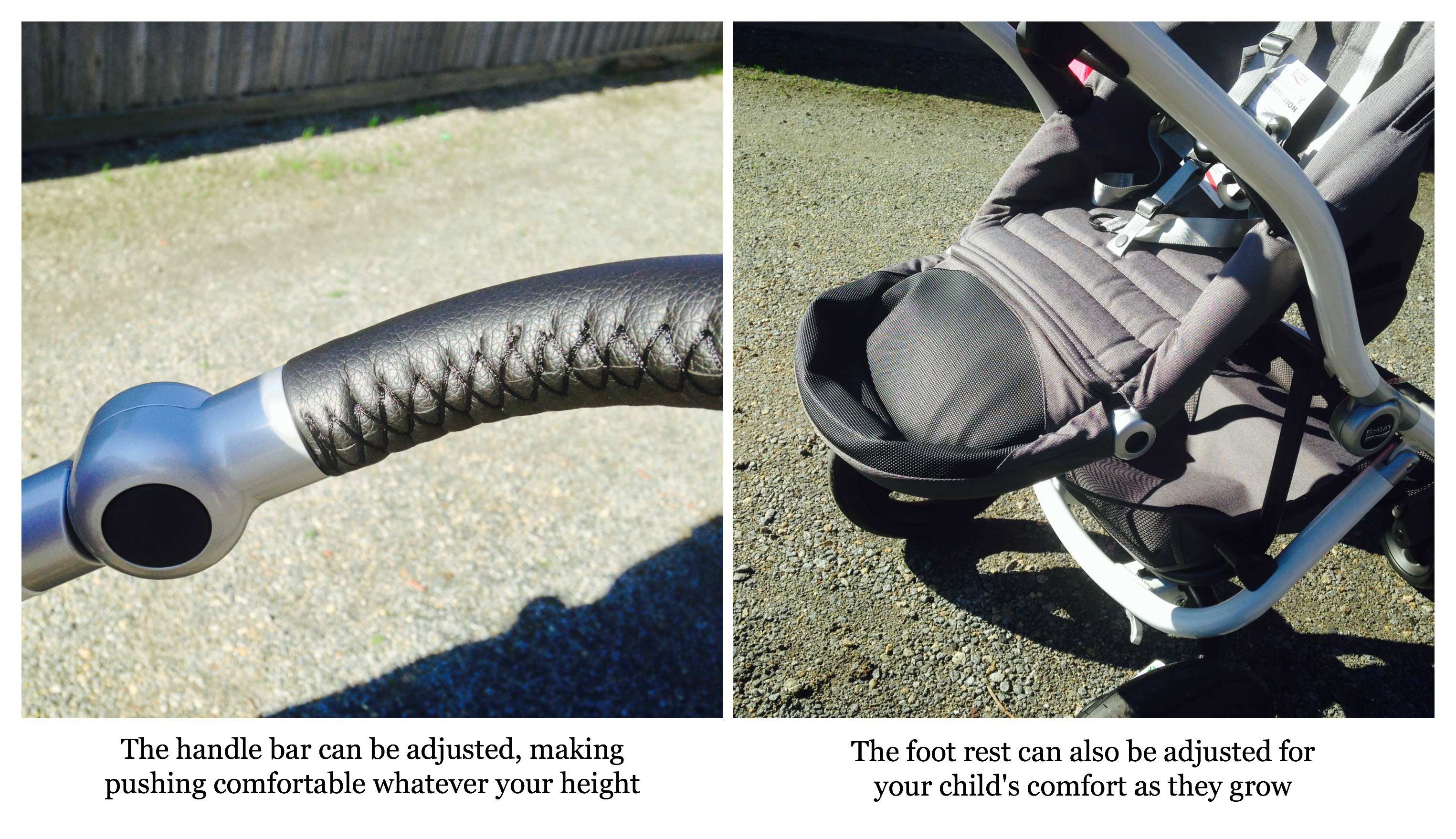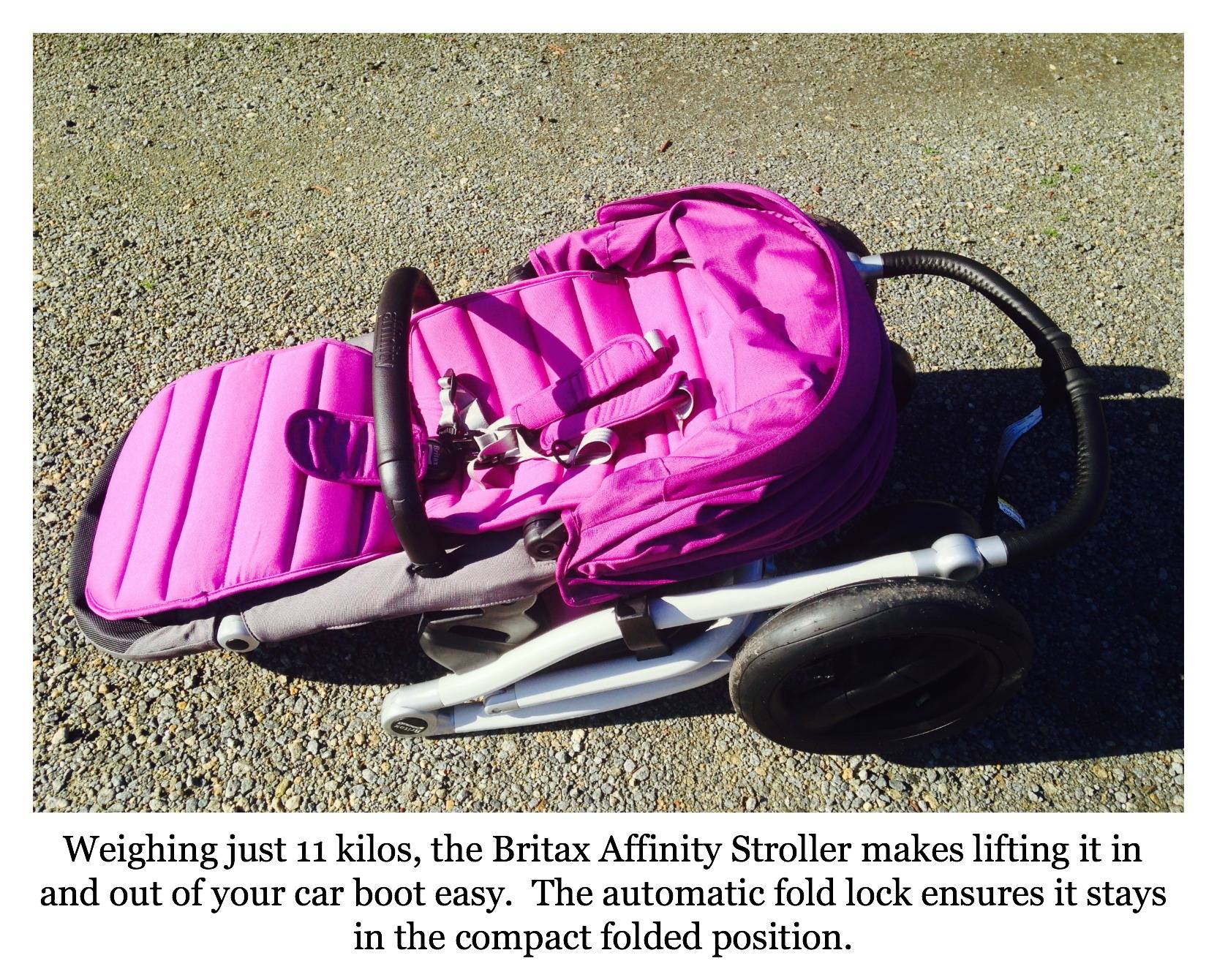 Pros
• Britax are a leading brand – known for the highest quality of safety and design.
• The Britax Affinity Stroller, with its pop of colour offers parents the chance to fully customise their child's stroller.
• No need to stick to neutral colours. Parents can purchase a new colour pack for $149, if they wish to customise their stroller for a sibling of a different sex.
• The Affinity comes with a mesh cover and a waterproof cover.
• The Affinity is compatible with the Britax Safe n Sound Unity Infant Carrier ($399) and the Affinity Carrycot ($199) allowing parents to move their baby from car to stroller and back again with ease.
• Option to buy a matching Change bag ($89)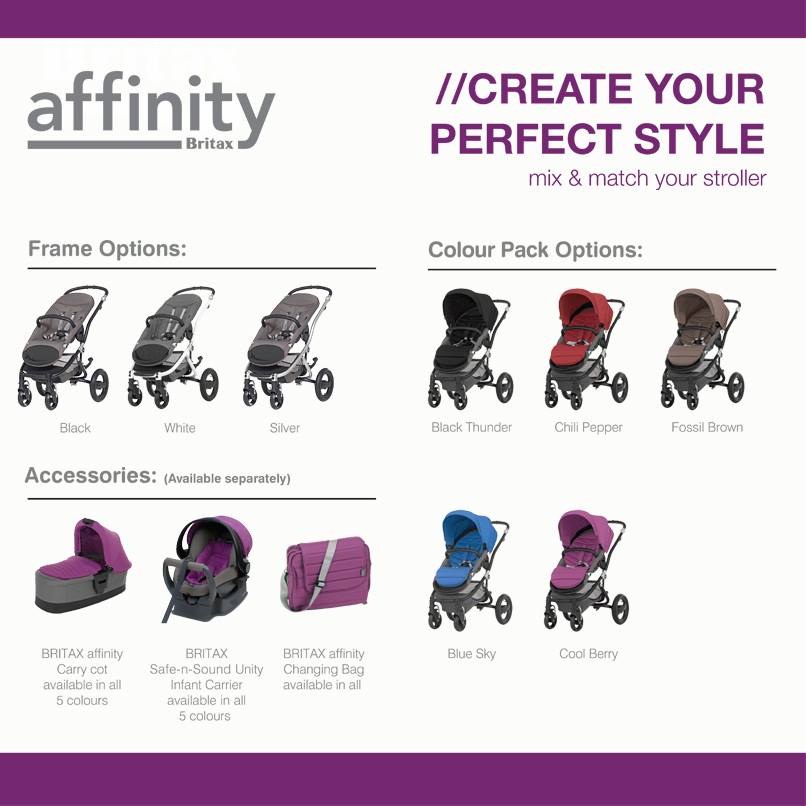 Cons
• The Affinity Stroller is only suitable for one child, and does not have any available accessories to enable it to carry a toddler. If you are planning to have children with a small age gap, this is probably not the stroller for you.
For more information on the Affinity Stroller click here
Disclosure: I was gifted the Affinity Stroller for the purpose of giving an honest review.  All thoughts and opinions are my own. 
The Giveaway
To enter for your chance to win the Britax Affinity Stroller in either Cool Berry or Sky Blue complete the entry form below.
Good luck!