Beston's Garlic and Dill Wedges Recipe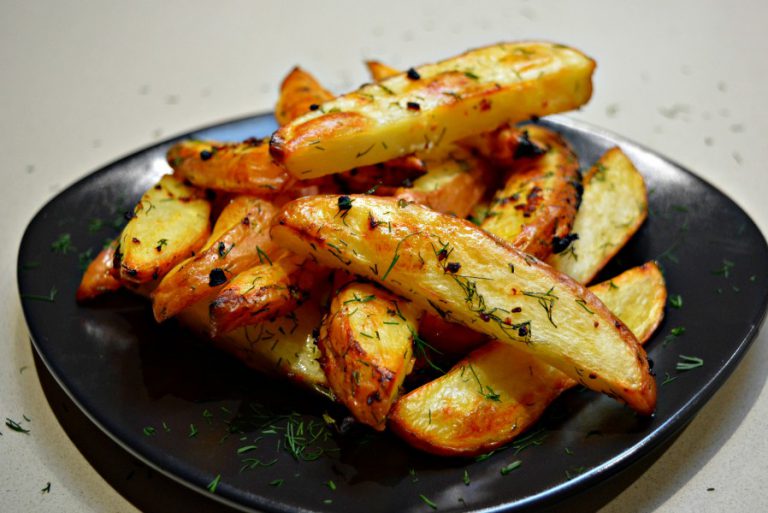 Beston's Garlic and Dill Wedges Recipe
These oven-baked Beston Wedges with Garlic and Dill make the perfect side dish any night of the week. Beston's market farm fresh red potatoes are tossed with just a few ingredients before baking in the oven to crispy, golden perfection. Fast, fresh, healthy.
Ingredients
4 Beston's market farm fresh red potatoes
4 tbsp Beston's market farm fresh dill, finely chopped
2 tsp minced garlic
2 tbsp grapeseed oil
sea salt & cracked black pepper
Method
Leaving the skin on the potatoes, cut into wedges.
Place in a large pot, cover with water and bring to the boil. Simmer for 5 minutes, then drain.
Pre-heat oven to 200C. Line a large baking tray with non-stick baking paper.
Toss the wedges with the dill, garlic and grapeseed oil. Season with sea salt and cracked black pepper.
Bake for approximately 35-40 minutes or until golden and crisp.
Serve.