Keen's Mustard Springtime Roast Lamb and Lamb Cutlets Recipe PLUS WIN a Prize Pack Worth Over $600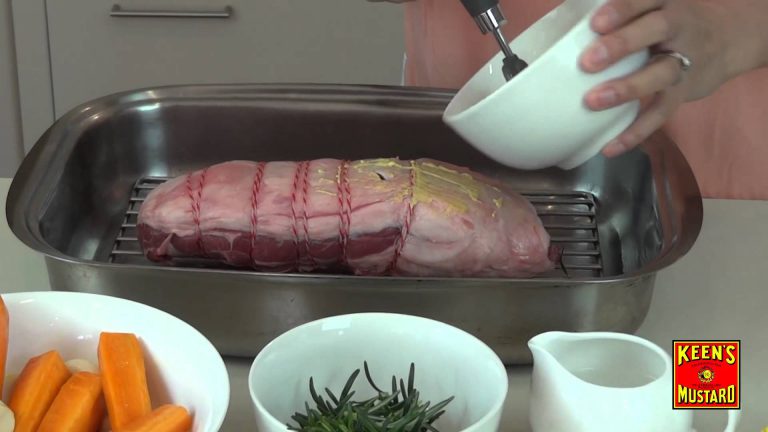 Sponsored post
Ingredients:
4 tsp Keen's Mustard Powder (2 tsp per lamb dish)
Baker's string to tie the roast
1kg Roast Lamb roll
Garden herbs e.g. rosemary and thyme
Selection of your favourite springtime vegetables
8 Lamb Cutlets
Vegetable oil for frying
Keen's Mustard Crusted Roast Lamb
Pre-heat oven to 160 degrees Celsius.
Make Keen's Mustard according to packet instructions.
For a 1kg roast lamb, mix 2 heaped teaspoons with water, a small amount at a time.
Add water until the Keen's Mustard powder becomes a smooth paste.
Allow Keen's Mustard paste to stand for 10 minutes prior to using.
Using your baker's string, tie your lamb roll.
Spread Keen's Mustard paste all over the rolled lamb and top with garden herbs.
Add your Springtime vegetables to the roasting pan.
Cook at 160 degrees for 1 hour.
Rest roast for 10 minutes before carving.Lamb Cutlets
In your frypan, heat a small amount of vegetable oil until sizzling.
First coat one side of your Lamb Cutlets with prepared Keen's Mustard paste .
Add cutlets, mustard side down, to the hot pan for 2-3 minutes before turning.
Add Keen's Mustard paste to the top side and turn to cook for a further 2-3 minutes.
Serve with your favourite Springtime vegetables.
Keen's Mustard is the secret ingredient that keeps your guests wondering why your lamb and your potato salad tastes so good!  
Great for so many Springtime dishes and there's many more recipe ideas on Keen's Australia Facebook page and the website.
Giveaway
Springtime and Keen's Mustard just go together! And Keen's Mustard is giving you the chance to really get out and enjoy the season with the chance to win an Outdoor Setting with Orla Kiely cushions, and a Keen's Mustard package valued at over $600.
To enter complete the entry form below.  Good luck!
a Rafflecopter giveaway