Mouth-Watering Microwave Desserts That Will Blow Your Mind!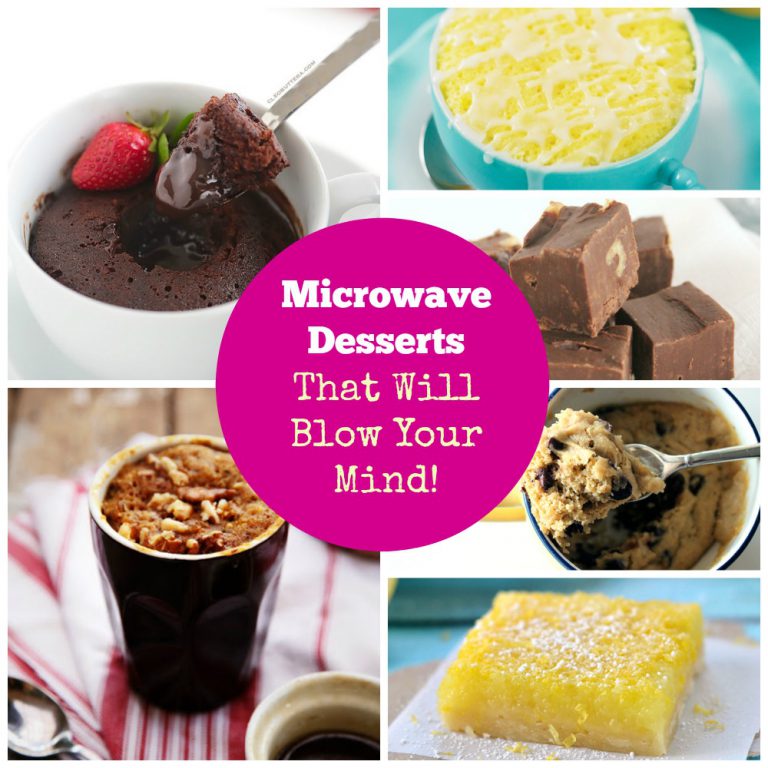 Making dessert has never been quicker or easier! These microwave desserts will have you devouring the most decadent sweets in no time at all! With everything from chocolate chip cookies, mug cakes, sticky date puddings and lemon bars, we've got all of your sweet-tooth needs covered!
Chocolate chip cookies are the best, but if you make a whole batch then you usually end up eating them all too! With this single-serve chocolate chip cookie in a cup, you can satisfy your sweet cravings, but without ending up with 24 cookies!! This little gem takes only 1 minute to cook in the microwave. Too easy!
For a sweet and zingy dessert, you really can't beat a lemon cake! This double lemon cake recipe is so quick and easy. In fact, it will be ready in just 2 minutes. Oh and best of all, you probably already have the ingredients in your fridge and pantry.
This one is for all of you chocoholics out there! This Molten Chocolate Mug Cake is the best way to treat yourself to some chocolatey goodness. Add in a night on the couch with some trashy TV and you're all set.
If you're anything like us, your favourite way to eat Nutella is probably straight out of the jar with a spoon. But this Nutella Mug Cake might just be even more delicious! This fudgey little bite of deliciousness will only take 1 minute to whip up in the microwave… how amazing is that!
For a quick and easy lunchbox snack, you can't beat these lemon bars. They have a delicious crust, topped with a sweet, zesty lemon layer. In just 6 minutes, you will have 25 deliciously luscious lemon bars! Wow.
Mom On Timeout 
Do you have chocolate chips and sweetened condensed milk in your pantry? That's all you need to make this delicious 3 minute chocolate fudge. Why not add in a few chopped nuts… if that's your thing!
Gone are the days of waiting patiently (or impatiently) for a sticky date pudding to cook in the oven. This pudding is ready in 5 minutes, serves two and tastes oh-so-amazing. The combination of walnuts, caramel and dates is just perfect!
Are you a fan of cooking desserts in the microwave too?