Peanut Butter and Chocolate Cheesecake Recipe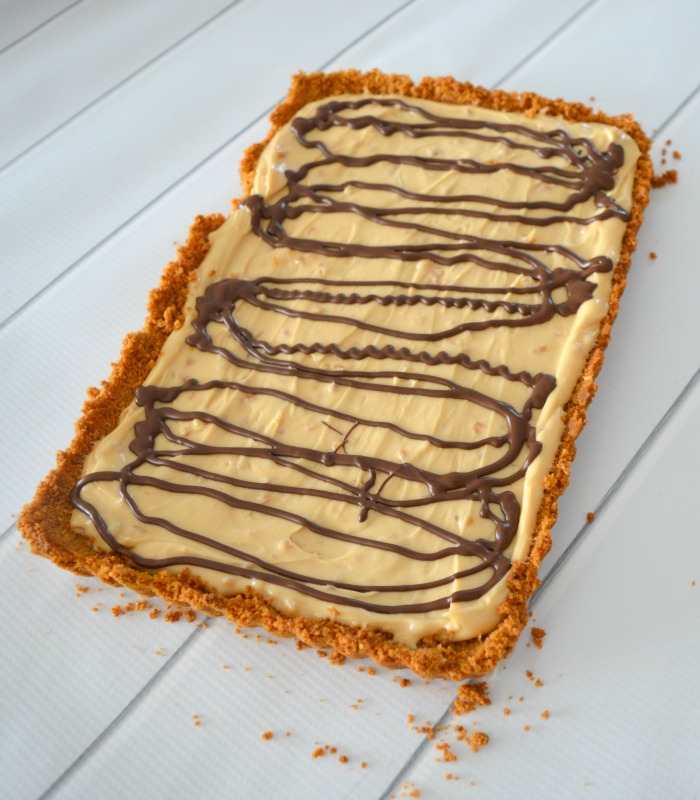 Chocolate and Peanut Butter and two ingredients which are just made for each other, so it only makes sense to turn them into a cheesecake!
A slice of this Peanut Butter and Chocolate Cheesecake would be the perfect way to end any meal or if you are like me a piece (or two!) on it's own could be a meal all on it's own!
Peanut Butter and Chocolate Cheesecake Recipe
Ingredients
200g of chocolate wheaten biscuits
60g of melted butter
½ cup of milk plus 1 tablespoon extra
¾ cup of crunchy peanut butter
250g of softened cream cheese
½ cup of caster sugar
30g of melted dark chocolate
Instructions
Line the base of a 20cm removable base flan tin with baking paper and preheat over to 180 degrees.
Crush the biscuits until they resemble fine crumbs before adding the melted butter and extra tablespoon of milk. Mix the ingredients together until well combined. Press this mixture over the base and sides of the prepared tin and place the tin into the oven bake for 15 minutes before removing and setting aside to cool completely.
To make the filling, place the milk and peanut butter into a small saucepan and stir over a low heat until the ingredients have combined and are smooth. Remove the saucepan from the heat and set aside to cool.
Place the cream cheese and sugar into the bowl of an electric mixer and beat on a high speed until smooth.
Add the peanut butter mixture and beat on a low speed until it has combined.
Spoon the cheesecake mixture over the cooled biscuit base before covering loosely with cling wrap and chilling for 3 hours or until the cheesecake has set.
Once the peanut butter and chocolate cheesecake has set, melt the dark chocolate and place it into a small ziplock bag. Make a small cut in the corner and drizzle the chocolate over the top of the cheesecake. Place the cheesecake back into the fridge for 15 minutes to allow the chocolate to set before carefully removing it from the tin and cutting into pieces to serve.
https://mumslounge.com.au/lifestyle/food/peanut-butter-and-chocolate-cheesecake/
What is your favourite cheesecake flavour?