Recipe: Beef Slow Braised in Young Coconut Water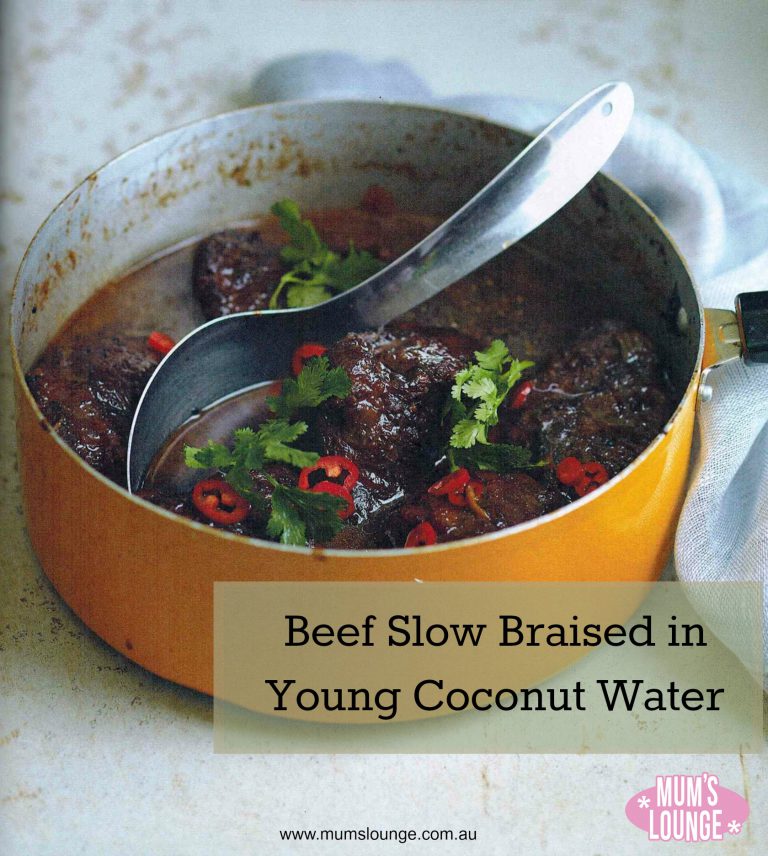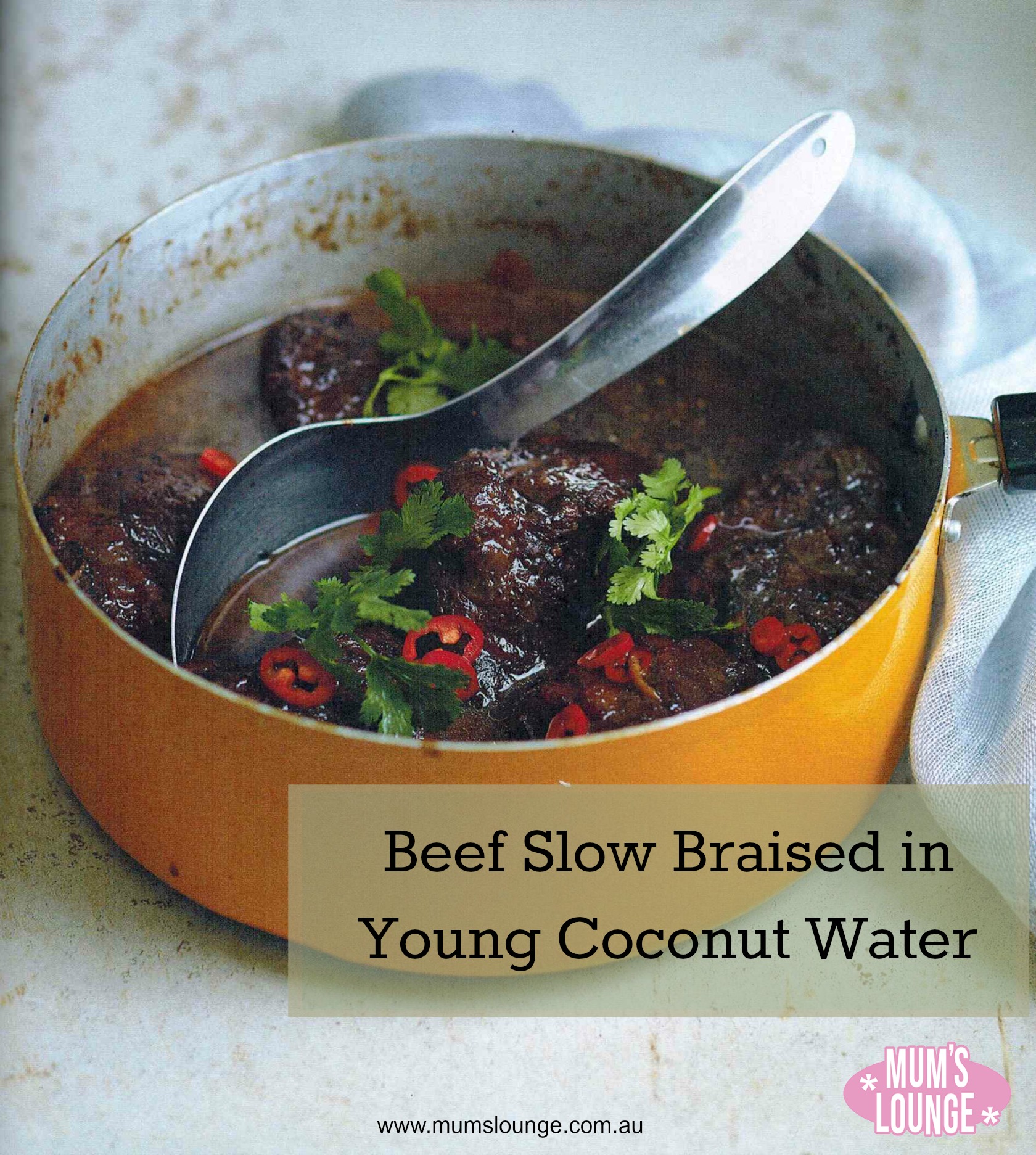 Recipe: Beef Slow Braised in Young Coconut Water
A recipe from Sydney's Red Lantern Vietnamese restaurant
Recipe: Beef Slow Braised in Young Coconut Water
Ingredients
4 tablespoons light soy sauce
1 tablespoon shaoxing rice wine
3 tablespoons annatto oil
1 teaspoon salt
1 teaspoon ground black pepper
1 kg beef chuck or oyster blade, cut into 4cm dice
2 tablespoons vegetable oil
50 g butter
2 red Asian shallots, chopped
3 garlic cloves, chopped
500 ml chicken stock
250 ml young coconut water
250 ml pineapple juice
200 g carrots, peeled and cut into 2 cm dice
200 g potato, peeled and cut into 2 cm dice
100 g red Asian shallots, peeled and left whole
100 g skinned and podded broad beans (about 300 g in their pods)
1 tablespoon fish sauce
1 teaspoon sugar
2 long red chillies, julienned
Steamed jasmine rice, to serve
Instructions
Combine the soy sauce, rice wine, annatto oil, salt and pepper in a mixing bowl. Add the beef and toss to coat in the marinade, then cover and set aside at room temperature for 20 minutes. Drain the beef from the marinade.
In a large saucepan, heat the oil and butter over medium heat. When the butter begins to bubble, turn the heat to high, then add the beef and seal on all sides until browned. Add the chopped shallots and garlic and stir together with the beef for 2 minutes.
Pour in the chicken stock, coconut water and pineapple juice, covering all of the beef. If necessary, add a little more of each to ensure the beef is covered in the liquid. Bring to the boil, skimming off any impurities, then reduce the heat to low and cook for 1 hour, or until nearly tender.
Add the carrot, potato, whole shallots and broad beans and cook for a further 15-20 minutes, or until the meat is very tender and the vegetables are cooked through. Add the fish sauce and sugar and cook for a further 5 minutes. Transfer to a serving bowl and garnish with the chilli. Serve with steamed jasmine rice.
https://mumslounge.com.au/lifestyle/food/recipe-beef-slow-braised-in-young-coconut-water/
Serves 4-6 as part of a shared meal.
Red Lantern is proud to be considered one of Sydney's best Vietnamese restaurants, thanks to its amazing food, sustainable raw produce and an eco-friendly kitchen. The original Red Lantern, set within a converted terrace house in Surrey Hills, has expanded to include new venues Red Lantern on Riley and Red Lily cocktail bar. Discover more about these exciting food destinations on the Red Lantern website.
Find more Recipes at Mums Lounge