Teriyaki Meatballs Recipe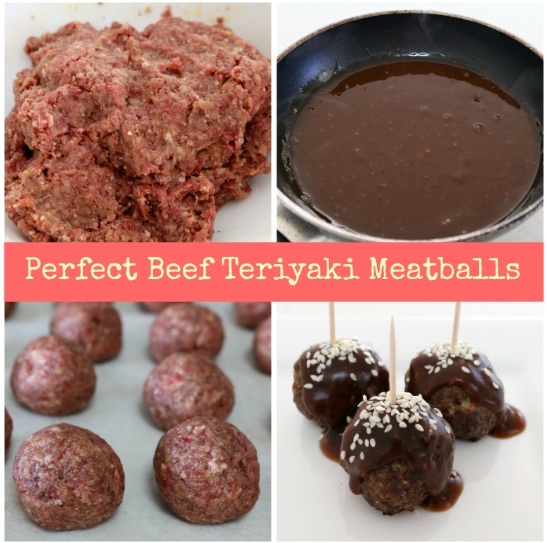 Teriyaki Meatballs Recipe
With the party season just around the corner, there's no better time to whip up a batch of these delicious beef teriyaki meatballs. Meatballs make the perfect party snack, but are just as good served with rice and vegetables for an easy weeknight dinner. Oh and because they're made with beef mince, this is a great meal for when you're sticking to a budget (and aren't we all!).
One of the best things about meatballs is that they're super kid-friendly. Yep, these bite-sized morsels are guaranteed to be gobbled up in a flash!
If you're making these beef teriyaki meatballs for a party, simply serve on a large platter with toothpicks and extra teriyaki dipping sauce on the side. What a perfect idea for a Christmas function!
The homemade teriyaki sauce is so delicious, but if you're pushed for time then simply use a store-bought teriyaki sauce (I promise no-one will know the difference!). Gotta love a few little sneaky timesavers, right!
So let's get into the recipe and learn how to make these yummy little meatballs…
Teriyaki Meatballs Recipe
Ingredients
Meatballs -
500g lean beef mince
1/2 cup breadcrumbs
1 egg, lightly whisked
1 clove garlic, crushed
1 tsp grated ginger
1 tsp soy sauce
2 tbs sesame seeds
Sauce –
3 tbs soy sauce
2 tbs brown sugar
1 tbs honey
1 tsp grated ginger
1 clove garlic, crushed
½ tbs cornflour
¼ cup water
Instructions
Preheat oven to 200 degrees celsius.
Line a flat tray with baking paper and set aside.
Combine all of the meatball ingredients into a large bowl and mix well.
Roll mixture into tablespoon sized meatballs and place onto the prepared tray.
Place into the oven and bake for 20 minutes or until golden brown and cooked through.
Meanwhile, to make the sauce, place the soy sauce, brown sugar, honey, ginger and garlic in a small saucepan or mini frying pan over low heat.
Stir until the honey melts, the sugar has dissolved and the mixture is simmering.
Whisk the cornflour and water in a small bowl and pour into the simmering sauce.
Stir over a low heat for 2 minutes or until the sauce has just started to thicken.
Serve the meatballs with the teriyaki sauce and sprinkle a few sesame seeds over the top.
https://mumslounge.com.au/lifestyle/food/teriyaki-meatballs-recipe/
Makes approximately 20 meatballs.
About the Author
Hi there! My name is Lucy and I'm a primary school teacher, a wannabe baker, a wife, a blogger, a pilates lover, a chocolate addict, a super-organiser and an over-analyser. When I'm not teaching, you will usually find me whipping up something very naughty in the kitchen…. chocolate and caramel are two of my best friends! Come and join me over on my blog Bake Play Smile or on Facebook for some more sugarific baking adventures! xxx