Invest in a Healthy Smile: The Colgate Proclinical A1500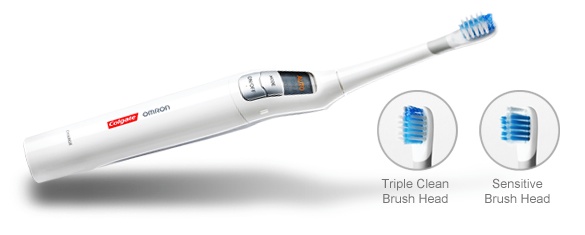 Sponsored post
In the age of smartphones and smart TV's, and other technological advances that make every day chores more efficient, it's little wonder that Colgate have released the only toothbrush in Australia with smart sensors.
The Colgate Proclinical A1500 offers users a superior clean for both teeth and gums by automatically adjusting speed and stroke to suit different tooth surfaces. The smart-sensors, adjust according to the angle at which the electric toothbrush is held in the mouth.
Around the gingival margin (or the gum line) the Colgate Proclinical A1500 operates at a mid-speed with massaging strokes. A slower side-to-side motion is activated when the Proclinical A1500 is held at a 90 degree angle around the buccal (the sides of the teeth closest to the inside of your cheek) and the lingual surface (the sides of the teeth closest to your tongue). For an effective, deep cleaning of the occlusion surface (inside the molars and the area most prone to cavities) this electric toothbrush works in a fast up and down motion.
Pretty clever huh?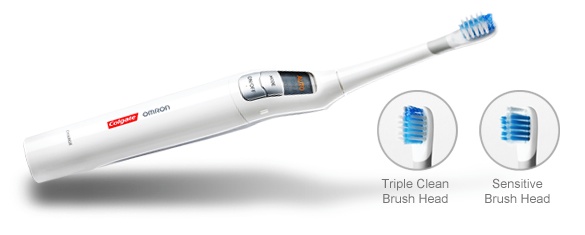 The Colgate Proclinical A1500 also features:
* Triple clean brush head, to clean deep along the gum line, remove plaque from the tooth surface and help remove surface stains.
* The Proclinical A1500 features a 2 minute timer that automatically powers down after the recommended 2 minute brush time. So, if it hasn't stopped, that's your cue to keen on brushing!
* Users are also alerted to clean a new quadrant of their mouth by a 30 second pacer that triggers a momentary pause.
* Hard-to-reach areas are made more easily accessible by the angled neck.
* Rechargeable battery
Invest in a healthy smile and give your teeth that dentist-clean-feel in the comfort of your own home with the Colgate Proclinical A1500 electric toothbrush.
Disclaimer. This is a sponsored post. All thoughts are my own.