Mum Shares a Warning About Heavy Schoolbags After Back Injury Puts Daughter in a Wheelchair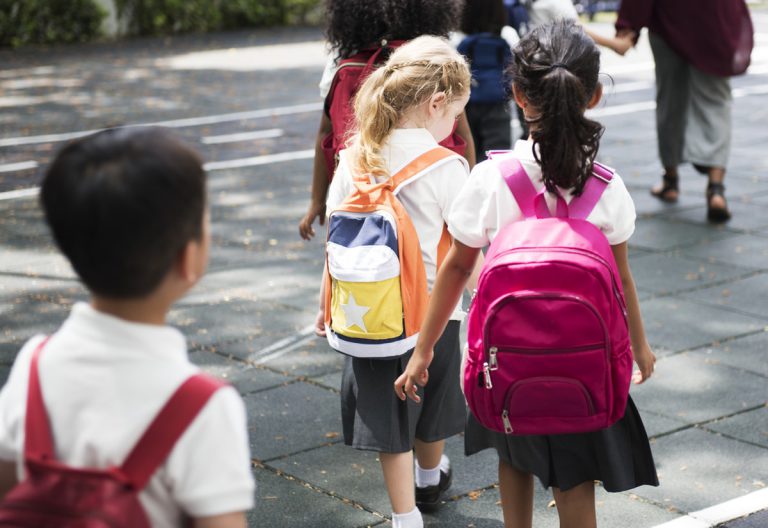 Mum Shares a Warning About Heavy Schoolbags After Back Injury Puts Daughter in a Wheelchair
I never thought that something as simple as a heavy schoolbag would cause such a painful back injury that my little girl needed a wheelchair to attend school, but that is exactly what happened last year.
Our daughter loved to take lots of things to school to show her friends – books, toys, even a pet rock one day! Year 3 kids must be easily impressed. We've often picked up her bag and thought, "wow, that's a bit heavy!" but never considered that it might hurt her so severely.
Miranda, 9, started suffering from severe pain in her legs that left her inconsolable and unable to move without crying out in distress. At first, we thought she might have been struggling with leg cramps from growing pains but that was quickly ruled out as it became apparent it was much more serious. Watching my child endure traumatic spasms several times each day was devastating, and seeking answers and care for her quickly became our number one priority.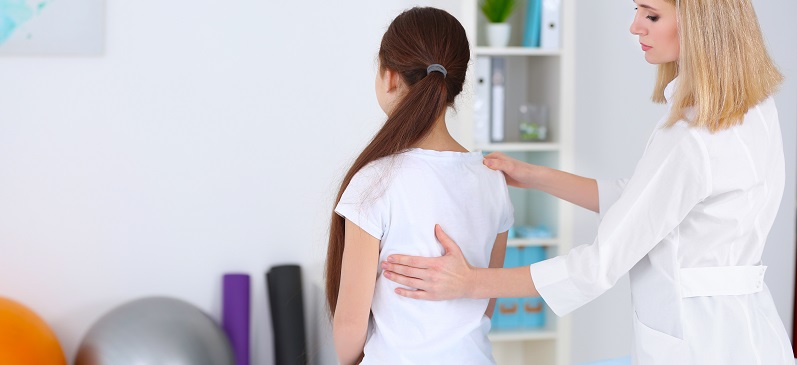 After two weeks of many painful episodes that could only be helped by Epsom salt hot baths, heat packs, and children's paracetamol and ibuprofen, we were referred for X-rays which didn't reveal anything of note.
We were told that Miranda was most likely suffering from back spasms that were impacting upon her nerves, shooting pains down her legs and up her spine. Nerve pain. There is no cure or remedy for nerve pain, we just had to manage it as best as we could and hope that the injury healed on its own.
As our daughter isn't really the sporty type, we wracked our brains trying to think of how on earth Miranda could have hurt herself and could only come up with one thing – her heavy school backpack.
Poor Miranda spent her days in bed as movement caused her painful spasms lasting up to 40 minutes to occur. My sister suggested hiring a wheelchair to give her movement while allowing her back to rest and heal, which is exactly what we did. Miranda took to it like a duck to water and was soon zipping around in it as her back injury healed. The wheelchair gave her her mobility back, allowing her to go back to school.
She slowly began to heal.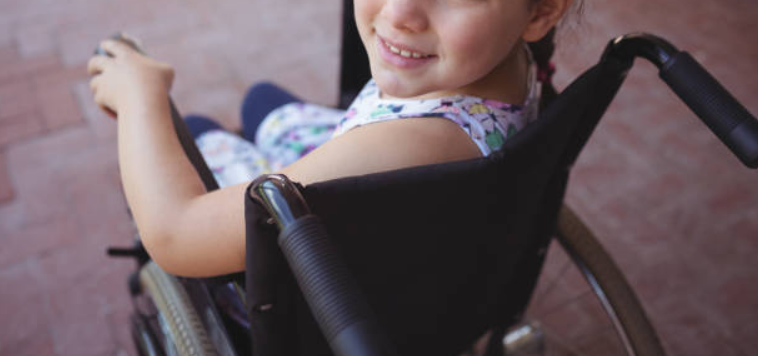 We strengthened her back with regular visits to our local pool, encouraged her to walk more with a fitness tracker, and added chiropractic care to our list of healthcare providers.
These days, six months later, Miranda is still swimming regularly and enjoys attending her chiro appointments. She is almost back to fully fit and is happily pain-free after a long recovery. She said goodbye to her wheelchair after ten weeks and is just as active as she was before her injury.
We have purchased a schoolbag on wheels for her to take to school this year – no more lugging about a heavy backpack each day. We're not going to risk injuring her back again.
It is recommended that backpacks not weigh more than 10% of your child's body weight. Miranda was definitely carrying around more than 2.5kg each day.
Please, double-check the weight of your children's school bags. Since my daughter's injury, I want to warn all parents of the pain and trauma that can easily occur to children because of their backpacks. Severe injury can be so easily prevented.