The Rewards and Benefits of Working with People with Disability (Part 1)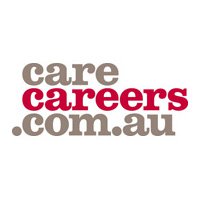 Just as no two days are the same when working in the care sector, no two jobs are the same either.
There are a range of career opportunities and roles available within the industry – such as community services jobs, social workers, speech pathology jobs and disability support workers.
What makes each day and each job unique is the diversity of clients in the care sector. Clients come from all walks of life, are of all ages – from infants right through to seniors – and each person will have their own personality, their own challenges, own achievements and own story.
If you are thinking of starting a career in the care industry, you may be working with clients who present some of the common disability types listed below. Keep in mind disability can vary greatly from person to person, so the information below is merely a guide to broaden your understanding of disability in your community.
Here are some of the most common conditions and how you can make a difference:
Asperger's Syndrome
Asperger's is a developmental disorder, which impacts on the brain and effects people's life skills, such as communication and interaction with others.
Symptoms of Asperger's syndrome can present differently in each person, however, common signs include; being very picky with foods, especially textures, lack of eye contact with others and anti-social behaviour. People with Asperger's display frequent repetitive movements, are disturbed by change and suffer from speech, sleep and toileting problems, social awkwardness and obsession with certain hobbies.
Asperger's syndrome is classified as one of the conditions under the blanket of Autism Spectrum Disorders.
Autism or Autism Spectrum Disorder (ASD)
There are many variations of ASD. It affects some people more than others and in many different ways. It is more common in males. Although signs of ASD might be noticeable in children by the time they're two years old, a firm diagnosis generally won't be made until they are aged three.
Signs of autism or ASD include; poor language skills and development, poor communication skills, repetitive behaviours, disinterest in other people, trouble interacting with others and a restricted range of interests. People with Autism lack imagination, especially when it comes to childhood play or make-believe games.
People with autism often require high levels of structure and routine, otherwise they can become very anxious and stressed. It is common for them to be sensitive to colours, tastes, textures, sounds and smells.
Acquired Brain Injury (ABI)
ABI is one of the most common causes of disability in Australia. More than 500,000 Australians have an acquired brain injury, with 75 per cent of them younger than 65.
Most brain injuries occur to people before they turn 25.
Someone with an Acquired Brain Injury isn't born with brain damage – it is acquired during their life such, as through a stroke, a brain injury, disease, or excess consumption of drugs and alcohol. The result is a range of physical, intellectual, emotional and behavioural disabilities depending on what area of the brain is affected and the severity of the damage.
Alzheimer's Disease
Alzheimer's is a form of dementia, with between half and two-thirds of all dementia cases attributed to Alzheimer's, according to NSW Health . It occurs when brain cells shrink and a sticky substance called plaque infects the brain cell, preventing the brain from sending messages to the body and resulting in the deterioration of functioning.
Symptoms of Alzheimer's can include memory lapse and loss, poor decision-making skills, reduced vocabulary, confusion, irritability, an inability to look after oneself properly, diminishing social skills and loss of speech. People over the age of 65 are more likely to develop Alzheimer's.
Dementia
About 250,000 Australians have dementia. Of these,10,000 are aged under 65, the remainder 65 or over.
Dementia is an illness that affects a person's mood and the way in which he or she functions, such as losing interest in hobbies and activities, not willing to try new things, refusing to adapt to new situations and poor decision making skills. People with dementia often get slower at everyday tasks, and can become forgetful and confused.
Dementia is the main reason why seniors need care in aged care services, a nursing home environment or community care program.
How you can make a difference
While these are examples of a range of general conditions clients of the care sector can have, each and every person is unique.
Working with people with a disability can be challenging, but it allows you to make a real difference to peoples' lives by supporting them to achieve their goals, whether large or small.
Care sector workers often discover that their clients make even more of a difference to their lives, and teach them to look at life differently. In the words of one, the experience "shows me the beauty of the world and the importance of living each day to the fullest."
 Read The Rewards and Benefits of Working with People with Disability (Part 2) here.
Whether you're interested in being a disability support worker, a social worker, speech pathologist or occupational therapist, visit carecareers.com.au to discover more about the care sector, and the rewards and benefits of working with people with disability.