The Rewards and Benefits of Working with People with Disability (Part 2)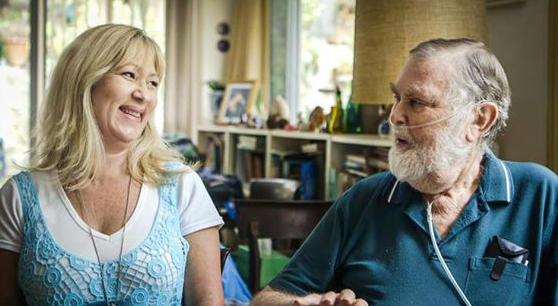 3 Reasons Why the Care Industry Is Perfect For Mums
Whether you are a mum looking to return to work or you're just seriously in need of a career change – the care sector could be exactly what you're looking for.
Here's why:
1. Care workers are in demand and the Australian care career sector is continuing to grow – people need care and support and the career opportunities are endless.
From support workers, social workers, speech pathologists and case managers – each offer fulfilling and rewarding experiences working with some of the country's most vulnerable people.
Community services jobs commonly provide flexible working hours so you can work around your family commitments. You are able to organise shifts around your lifestyle and have a great work-life balance.
Unique job, unique people
2. The feeling of job satisfaction is prevalent within the care sector – care workers are not only making a difference to the lives of the people they support, but their own lives are improved at the same time. Acceptance, perseverance, a sense of achievement and being part of a supportive team are common feelings experienced on a daily basis.
Each day and each job is unique, just like the people needing support – they each have their own personality, their own challenges, own achievements and own story.
How you make a difference
3. If you are thinking of starting a career in the care sector, you may be working with clients who present some of the common disability types listed below. Keep in mind disability can vary greatly from person to person, so the information below is merely a guide to broaden your understanding of disability in your community.
Here are some of the most common conditions and how you can make a difference:
Arthritis
Arthritis is the number one cause of disability in Australia. It causes pain and stiffness in joints and as it becomes more severe arthritis can result in immobility and loss of independence. Those living with arthritis can struggle to get around or perform everyday tasks like driving a car or preparing food.
Vision Impairment
Almost 300,000 Australians are blind, according to Vision Australia . The levels of vision impairment include:
– Partial blindness: vision impairment with very limited sight
– Complete blindness: no sight at all – including sensing light
When people with full vision shut their eyes, they still sense light – for those with complete blindness there is only darkness.
Vision impairment symptoms cover:
– Blurry vision
– Tunnel vision
– Double vision
– Limited eye movement
According to the Royal Institute for Blind and Deaf Children, 10 per cent of blind people read using Braille, while others use aids such as walking canes or seeing-eye dogs. They also rely on their other senses such as touch, hearing, taste and smell.
Cerebral Palsy
Over 34,000 Australians have cerebral palsy and every 15 hours a child is diagnosed, according to the Cerebral Palsy Alliance. Cerebral palsy occurs when there is damage to the developing brain. The brain's messages to the body become distorted, which results in the body's muscles not reacting to the brain's instructions. Different parts of the body can be affected, from the legs, to all four limbs, to one side of the body, as well as the face and mouth.
Hearing Impairment
Over three million Australian children and adults live with a degree of deafness – from partial and severe hearing loss, right through to deafness. People with hearing loss can communicate in three ways:
1. Using a hearing aid or cochlear implant
2. By lip reading
3. With Auslan – Australian Sign Language
Down Syndrome
While people with Down syndrome can display learning disability and may develop speech difficulties, they can lead a rich and full life with your help.
Discover more about the care sector and the range of caring careers available with www.carecareers.com.au – Australia's leading care sector employment experts.
You can also find out where your skills best fit within the care sector by taking the carecareers Career Quiz .
For more information about becoming a support worker, social worker, speech pathologist or case manager, please visit the carecareers website for more details.
You may also like:
The Rewards and Benefits of Working with People with Disability (Part 1)