Robbie Williams Shares His Wife's Labour on Social Media
Robbie Williams has given the world a play-by-play of his wife giving birth to their second child. And in true Robbie Williams fashion – it is hilarious!
He kept his fans updated over the 24 hours that he and his wife spent in the delivery room expecting their baby boy with pictures and videos.
When they first arrived at the hospital, he shared a pic of his wife wearing a paid of heels with her legs up in stirrups with the caption, "'When Ayda goes into labour she comes correct 🙂 RW x".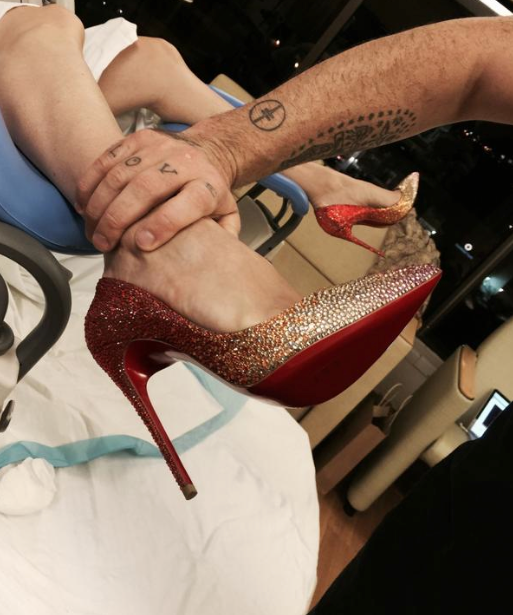 Over the next few hours, he posted videos which ranged from his wife (quite obviously in the early stages of labour) dancing to Iggy Azalea's song 'Fancy', to him dancing to his own song, Candy, while his wife was lying in bed clearly having contractions.
What followed was a video of the doctor announcing he was going to break Ayda's waters with Robbie more worried if it was going to wreck the dressing gown he was wearing. Then came a video of Ayda laying in bed – this time looking like the later stages of labour, with Robbie gently stroking her hand. She finished a contraction as Robbie tells her he is so glad he wore the pants he had on because he felt so comfortable in them. A glare from Ayda is what he got after he said that!
The second last video was Ayda in the stages of pushing. The nurse whispers on the video, 'the baby is RIGHT there!' as Robbie sings a brilliant rendition of Frozen's, Let It Go. Ayda then asks him to STOP SINGING FROZEN!!
The final sweet video is the announcement that they welcomed a beautiful baby boy who weighed 8 pounds, 2 ounces.
Congratulations to the hilarious couple!