Easy Crochet Makeup Remover Wipes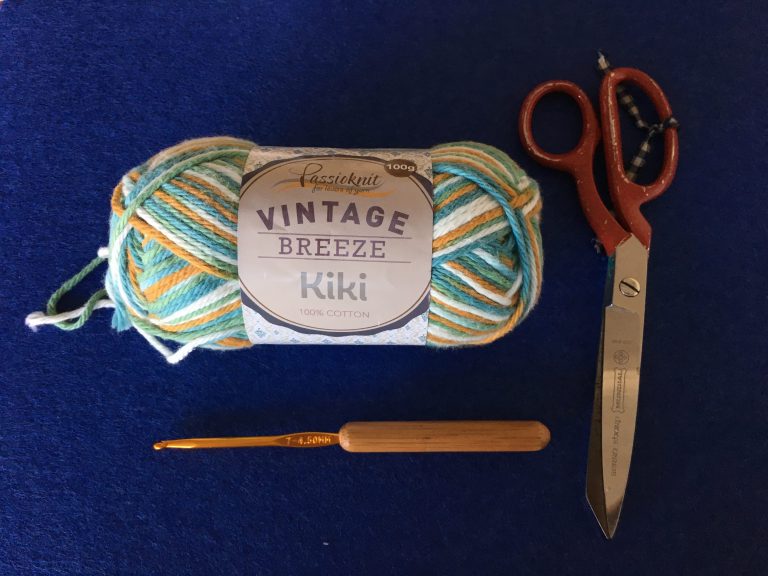 Easy crochet makeup remover wipes
Did you know that makeup remover wipes take 100 years to break down?
With three (almost four) teenage girls in my house I shudder to think of the impact we are making on our environment!
So we scanned the internet for ideas on how to change all that.  Looking at all the different patterns and different ways of making makeup remover wipes we mixed a few ideas together, made some adjustments and came up with the perfect makeup remover wipe, re-usable and soft on your skin.
Best of all, it is very cost effective, a $4 ball of cotton yarn from Spotlight makes around 30 wipes and it is so simple that the teenagers were able to make a heap for themselves and to give as gifts
This project uses very simple crochet but if you don't know how to I recommend taking a look at you-tube for easy tutorials on the stitches, it how I taught myself!
What you need
1 ball of 100% cotton or cotton/bamboo yarn I used 'Passionknit Vintage Breeze' from Spotlight, there is a great range of colours and it is super soft!
Crochet hook size 4.5mm
Scissors
The pattern.
This is the first time I have ever written a crochet pattern so please feel free to ask questions in the comments if you need clarification on anything!
Make a magic ring.
Secure with a stitch.
Round 1
Chain 2 (this counts as one Double crochet (dc)
Stitch 11 dc into magic ring
Pull rings tail and slip stitch (ss) into the top of the first chain
You should have 12 stitches.
Round 2
Chain 3 (counts as 1st dc)
Dc into the same stitch
Then 2 X dc into each stitch around the circle
Ss into 1st chain
You should have 22 stitches
Round 3
Chain 1
1 single crochet into each chain
ss into 1st chain
cut thread and draw in to loop to fasten.
Weave in the edges.
To make this a lovely gift you can pop them into a jar like this one and download the Makeup remover wipes printable labels or get creative and make your own!
Coconut oil makes a really effective and environmentally friendly makeup remover lotion. I keep a jar in the bathroom.
Cold wash your make up remover wipes and lay flat to dry.
Check out my simple wash bag made from recycled lace in a post coming soon!
Don't forget to post photos of your completed project!