This Inspirational Barbie Ad is the Best One We've Seen Yet!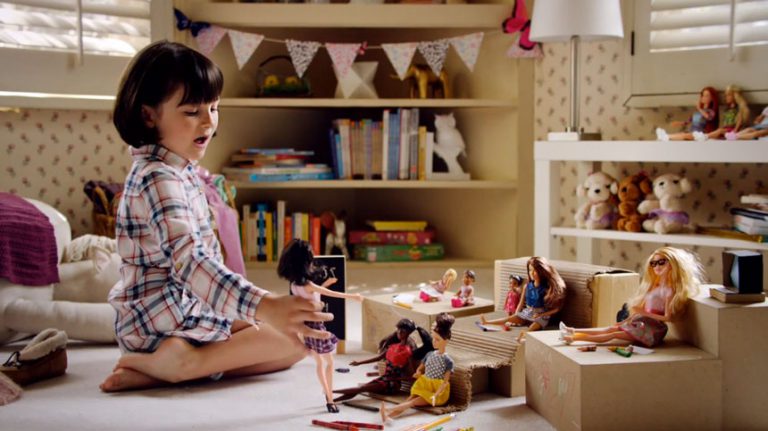 This Inspirational Barbie Ad is the Best One We've Seen Yet!
Mattel have been making Barbie doll commercials for about sixty years now. And we think they've made the best one yet!
Barbie ads are usually full of happiness and positivity, and the new commercial is no exception. The difference is that this ad "imagines the possibilities" of little girls growing up to be successful at whatever career path they choose to follow.
In the past, Barbie ads have been described as being sexist and patronising as they underestimate young women left and right.
In 2014, Mattel were forced to pull their Barbie branded story book "I Can Be A Computer Engineer" after the storyline had Barbie constantly screwing up. She infected other people's laptops with viruses and didn't know how to write code. Silly Barbie relied upon her co-workers Steven and Brian to get her out of her messes, and ended up having a pillow fight with Skipper.
Hard to believe it took them four years and a Twitter outrage from actual female computer engineers to realise their mistake! Also hard to believe that this only happened TWO YEARS AGO!
Mattel's latest ad has erased much of the bad taste left behind after Barbie's short career in IT.  The commercial exudes inspiration and endless possibilities for little girls.  Well done, Mattel!
Watch the latest Barbie ad here:
What do you think?