Investing in Cryptocurrency Isn't as Scary or as Difficult as You Might Think! Here's Why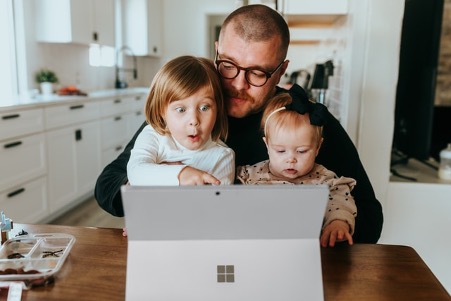 Investing in Cryptocurrency Isn't as Scary or as Difficult as You Might Think! Here's Why
Recently, we received a modest Christmas bonus from my partner's employer and decided it was time to invest it instead of allowing it to whittle away in our savings account. We always seem to be dipping into our savings for reno projects or a weekend away here and there, but enough is enough! Time to put on our grown-up pants and be responsible with our money!
After discussing our plans at great length, we chose to invest our little nest egg into cryptocurrency, the hottest and most exciting global market available right now.
"How on earth are we going to get into that?" I thought, not knowing very much about the process at all.
We spent some time trying to figure out how to go about entering the crypto market before we discovered that the soon-to-be-launched Aussie platform Block Earner would be the easiest and most productive way to transform our savings and make more money.
So What Exactly is Block Earner?
To put it simply, it's an uncomplicated way to invest in cryptocurrency for everyday families.
Block Earner is a platform designed to make it easy for the less-savvy investors among us.
That, dear reader, is me to a tee. I do not have a sophisticated financial education, nor do I fully understand all the ins and outs of the crypto world.
But that's what makes Block Earner so great for us newbies! We don't have to have a vast knowledge of *checks notes* DeFi, crypto exports, blockchain-based finance and yield farming.
Users can deposit their investment in Australian dollars which then get converted by Block Earner into US dollar-valued stablecoins – a type of regulated and audited cryptocurrency. Kind of like trading in US dollars or gold.
These coins are then deposited into decentralised finance platforms where they are then lent to other crypto users for a fee. This is where your yield is made! It is a safe and low-risk way to earn a 7% fixed yield or variable yields as high as 18%.
The Block Earner platform is super easy to use and you can be in control of your investment at all times with no lock-in periods and the ability to withdraw your funds at any given moment. You can manage your holdings, track your account performance and withdraw your earnings directly to your bank whenever you like.
With a starting investment of just $1, we will be out there making money and being in complete control of our growing nest egg. This is exactly the type of future in financing that we always thought possible.
We are so excited to be getting our piece of the $3Trillion global market. Won't you join us, too?
Click here to sign up today for early access.