Woman Buys Best Friend Necklace With Savage Message After Discovering She Slept With Her Fiancé
Woman Buys Best Friend Necklace With Savage Message After Discovering She Slept With Her Fiancé
After discovering her fiancé and best friend were sleeping together, this woman went out and bought her a necklace with a savage message on it. But if we're being completely honest, we think it's definitely too nice to give away. Do you agree?
Jewellery designer Liv Portillo from DBL Jewellery, shared the story on her TikTok account after receiving the brutal order. "You're not ready for this one", she said, before sharing the whole story.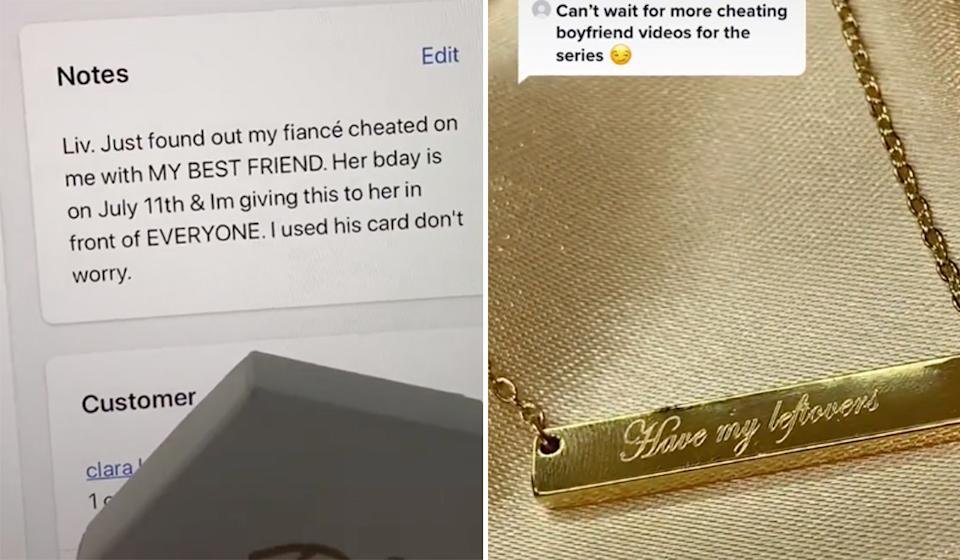 The woman who had been cheated on wrote an order to Liv saying: "Liv. Just found out my fiancé cheated on me with my BEST FRIEND. Her bday is on July 11th & I'm giving this to her in front of EVERYONE. I used his card don't worry."
Liv shows off the necklace design in the video which features the best friend's name Valentina on one side and the words: "Have my leftovers" on the other.
SAVAGE!
As well as the message necklace, the woman also ordered a snake charm (self explanatory) as well as an evil eye, possibly for herself for protection.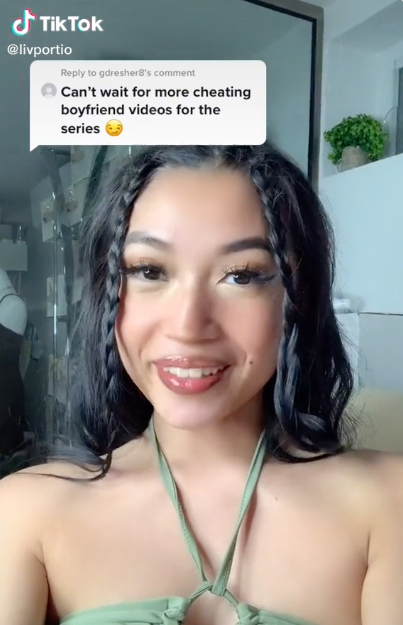 Commenters were quick to write on the post voicing their opinions on the brutal gift.
"This is genius!"
"Is it wrong of me to wanna see how it played out like imagine their faces," wrote one.
"I want to see the best friend's reaction," another agreed.
While a third said: "This is so good but too beautiful to give to a cheating friend!"
Yes! We totally agree with this. Do you?
Images: TikTok