And Before You Know It The Whole Bloody Town Knows!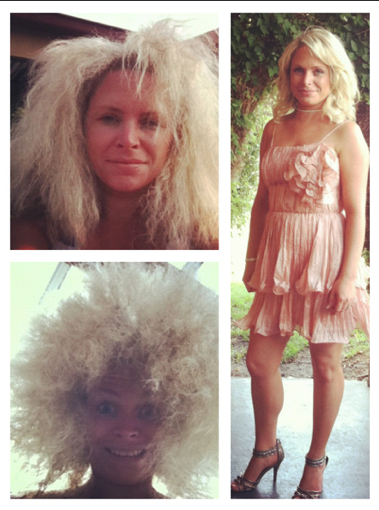 On Friday evening, ahead of the big Saturday reunion night out, in my infinite wisdom I decided to invite some girl friends over for a few quiet drinks.
One of my all time festy-besties (and fellow Walkabout worker back in the days of yore) was staying with me from Adelaide and a bottle or two of wine was already on the cards – so why not invite a few more friends over to partake in the fun, right?
Well, we had a ball sitting around the table outside enjoying a warm summers evening, sharing laughs and getting slowly sloshed.
The next morning Hubbster met me with an enormous grin and informed me that I was "so funny last night?"
Apparently, whilst making my way to bed (where he was already snoozing) I tripped over some obstacle or other and hit the deck like a proverbial sack of shit. Instead of rushing to my aid or asking if I was okay Hubbster laid in bed trying to stifle his laughter and marveling at the lack of expletives. According to him it was a good twenty seconds before I stood back up, flicked my hair over my shoulder and got into bed like nothing had happened.
I say 'apparently' because I don't remember. Unfortunately, I have a big purple bruise on my back to back his story up.
Anyway…later on Saturday morning I walked into the hairdressers to get my mane tamed ready for my big night out.
I was met with a big grin from my hairdresser who went on to say that she had bumped into Hubbster earlier that day.
"He told me that you had a few too many drinks last night, and that you fell over trying to get into bed."
Thanks a bunch hubbster!
It was then that I heard a voice say 'Hi Jolene."
Beneath the mass of foils and hair that my hairdresser was working on was…my son's new Prep teacher!!!
Arrrghhhhhhh!
But…I forgive my hairdresser for accidentally giving my son's teacher a rather unattractive and misguided impression of me…because….
Well, I think this image says it all…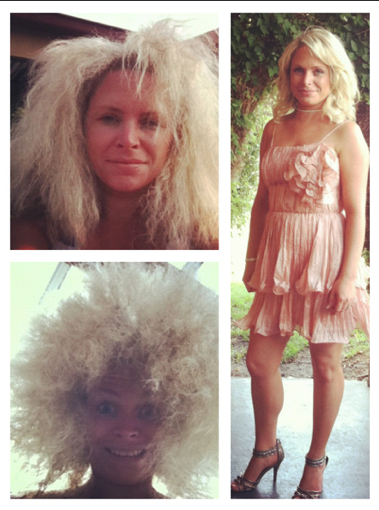 1. Me looking like a throw back from the 80's.
She is a freaking demon with the GHD's!