Easy and Delicious Slow Cooker Chocolate Lava Cake Recipe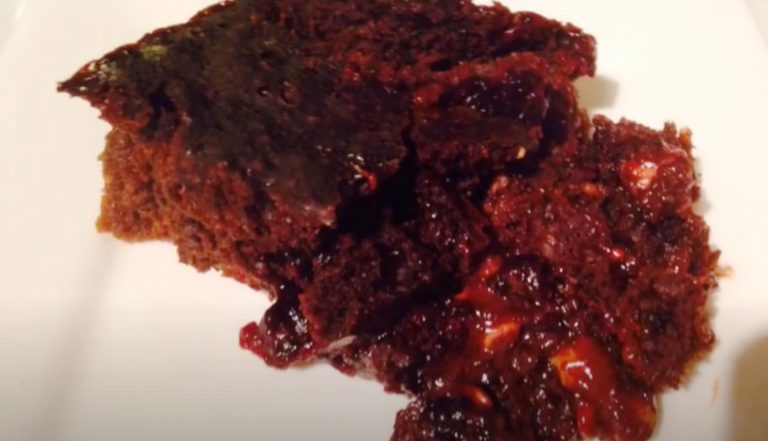 It's winter here, and we all know what that means don't we?
It's the perfect time to pull on the old faithful Ugg boots, and dig out the slow cooker for some maximum flavour, minimum effort comfort food!
If you've never thought about using your slow cooker to make desserts, this chocolate lava cake recipe will have you hooked.
It's ridiculously easy, and the best part is, the end result is so amazing that anyone who doesn't know any different will think you've slaved away in the kitchen for hours.
Seriously, this recipe is practically fool proof!

Slow Cooker Chocolate Lava Cake Recipe
You will need:
Slow cooker (yes, well done Captain Obvious!)
Baking paper
Betty Crocker Devil's Food Cake Mix
3 Large eggs
3/4 cup of water
1/3 cup of vegetable oil
Instant chocolate pudding mix
750ml milk
180ml packet of baking chocolate chunks
Method:
1.Firstly, line your slow cooker with baking paper. This will prevent the cake from sticking to the sides of the pot and burning, and it also makes for an easy clean up afterwards!
And I am ALL about making life easier!
2. Mix the Devil's Food cake mix with the eggs, water and vegetable oil as per the packet instructions. (You can put the frosting aside to use another time as you won't need it for this recipe). Pour the mixture into the slow cooker pot.
3. Next mix the instant chocolate pudding with the milk (as per the packet instructions). Pour into the slow cooker pot on top of the Devils food mixture. Don't worry if it seems very runny – it'll thicken up later.
4. Sprinkle the chocolate chunks all over.
5. Place the lid onto the slow cooker, and turn onto high for 2 hours. (Resist the urge to take off the lid and check..please!)
6. Tap yourself on the back! You've just made a most impressive dessert that you're family will love! Get into that warm, chocolate goodness!
Delicious served with cream, ice cream or custard.