Family Fun at Maru Koala and Animal Park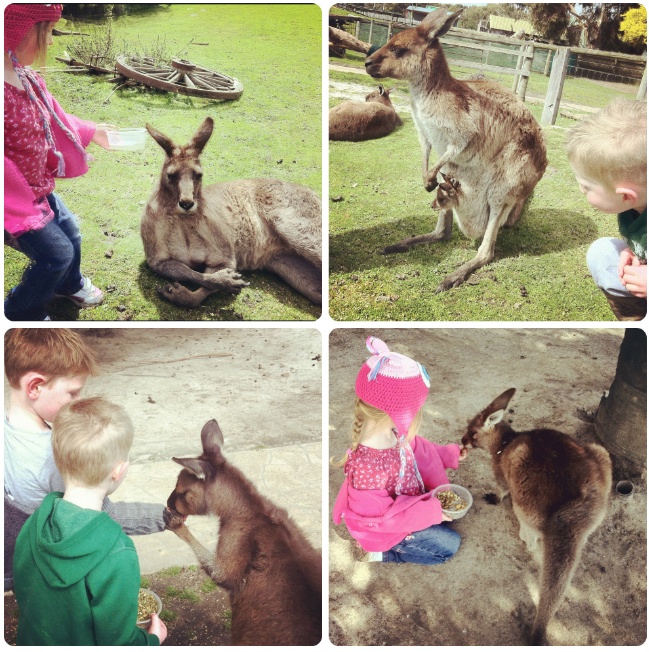 Inspired by the WilderQuest iPad app that we have been enjoying for the past few weeks, the children and I have been doing some exploring of our own, and learning about Australian wildlife at nearby Maru – Koala and Animal Park.
Maru Koala and Animal Park
The popular tourist spot is such a favourite with our family, that I purchased a family annual pass last Summer, so that when we have a spare hour or two we can pop in and hand-feed the kangaroos and wallabies (we have a particular soft spot for the albino one). There are also koalas, wombats, Tasmanian Devils, dingoes, emu's (which I admit to be less fond of) and the talking Cockatoos, a donkey, alpaca's….the list goes on!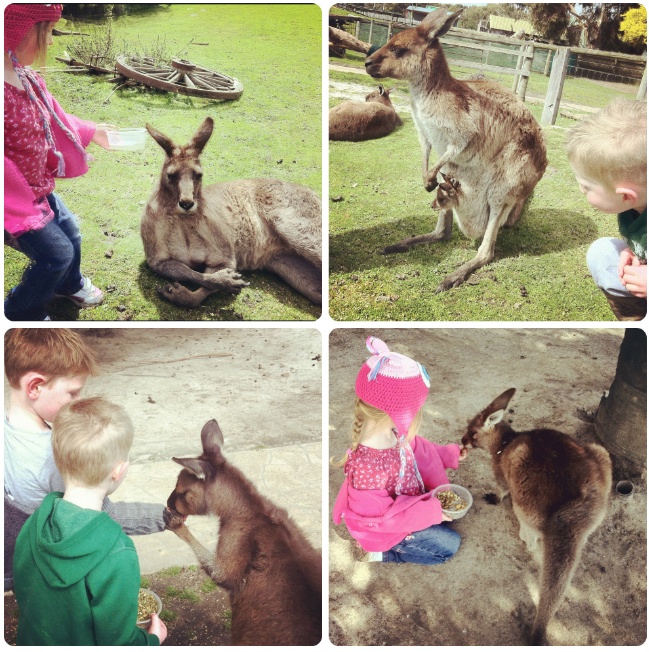 Visitors are able to learn more about the animals, and interact closely with them at regular keeper-talks, and you can always find one of the keepers buzzing around the place to answer any questions you may have. (The boys especially love the snake talk…for some reason).
For me these visits not only provide a few hours of outdoor fun and interaction with my children, they also help to foster in them, a love and respect for our native animals and their habitat. On a recent visit, five year old Foghorn was so upset to see that a bus-load of tourists who were feeding the wallabies, were leaving their empty plastic feeding containers on the grass in the kangaroo enclosure, that he took it upon himself to go around and pick them all up. (Proud mummy moment right there!)
Pirate Pete's Mini Golf
A visiting to Maru isn't complete without a quick round of mini golf.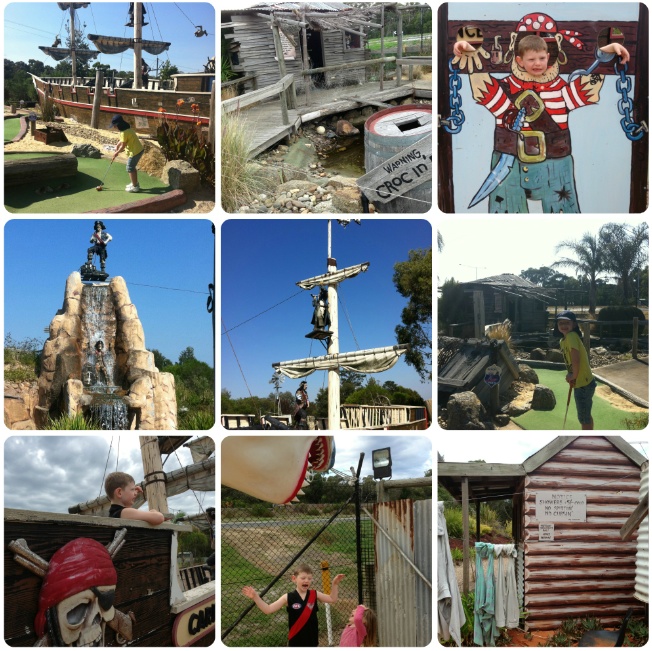 Pirate Pete's mini golf incorporates life-size pirate statues, a ship, and a waterfall into it's 18 hole adventure and is well worth the family squabbles that inevitably ensue over cheating shots. (Maybe that's just my husband though! lol!
If you are in or reasonably near the area of Grantville (15 minutes from Philip Island) I do highly recommend a visit.
You can see what Saturday Disney thought of Maru in a recent visit also.
Tell me, have you ever visited Maru – Koala and Wildlife Park? How do you rate it?
Disclaimer: This is NOT a sponsored post. I am simply sharing a place that my family loves to visit.