Festive Kids Activity: Pimp Your Playdoh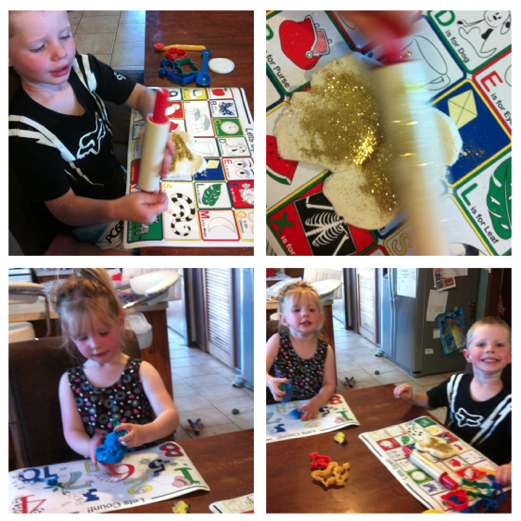 Just a quick blog post this afternoon to share my latest sanity-saving activity for the children.
All you need:
A laundry pile the size of Mount Everest
A carpet in dire need of a vacuum
A scheduled dinner guest
Two busy pre-schoolers
A headache
Playdoh
Some hideously difficult to obtain Elf dust or Glitter
Simply sprinkle some magical dust (for that festive flavour) on the playdoh.
Tell the children that their masterpiece will be left out on Christmas Eve as a gift for Santa.
Whack on the radio and get cracking on the housework!
Works a treat!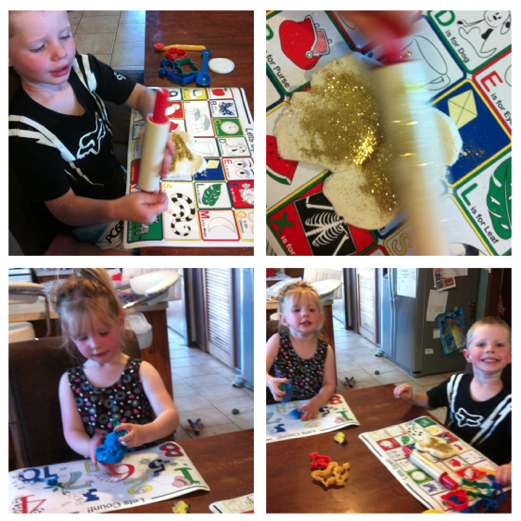 What is your go-to activity for the kids when you need to get stuff done?