My New Home Furniture Plans (Part Three) Plus $500 Super Amart Giveaway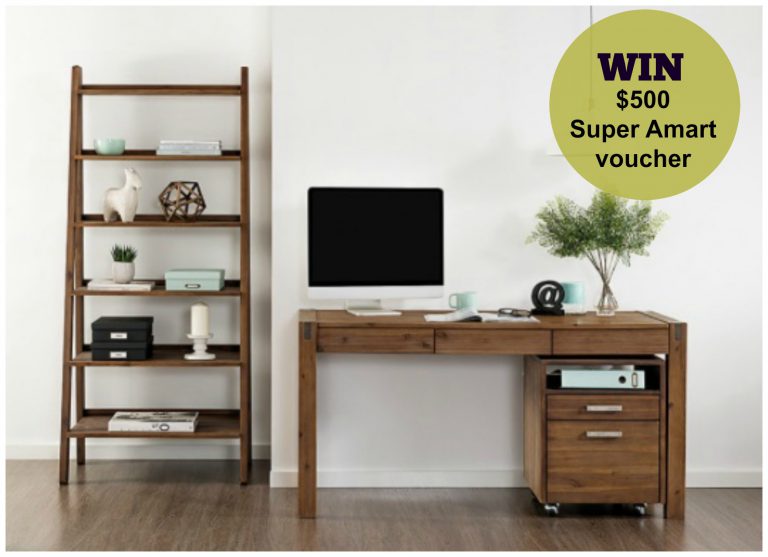 Sponsored post
My New Home Furniture Plans (Part Three) Plus Giveaway
The guys from Metricon have been very busy!
The house now has tiles on the roof! The next stage will be getting the bricklayers in, which I am extra excited about because a) it's beginning to look like a real house and b) I can't remember what colour bricks we chose! Haha!
The furniture plans are coming on in leaps and bounds too.
On Thursday, as planned, Hubby and I paid a visit to our nearest Super Amtrak store, so that we could have a good look at the quality and colours etc of the furniture pieces on my furniture plans, and test out the comfort of chairs and sofa's by actually sitting on them. (Because y'know, it's no good just looking good, it has to feel good too!)
On entering the store I was impressed with how big the range was, and how well set out. I could see at a glance where everything was (although that didn't stop me from doing the circuit twice!) haha! Much to Hubster's joy!
We were greeted by a member of staff when we entered who was polite and not pushy! Hallelujah! Nothing messes with my shopping mojo more than sales staff who follow you around and don't give you space to take your time and look around. In fact, I'm more inclined to turn around and shop elsewhere when that happens, so I was relieved and impressed when the salesperson greeted us, asked if he could help with anything and said he'd be happy to answer any questions if we had any – and then he just let us shop.
Likewise when we did have questions, he was very knowledgable and helpful – but knew when to back away and let us carry on with our shopping experience. Perfect!
As you can imagine I took photographs of everything that caught my eye, from outdoor dining tables and furniture to lamps, cushions, and bedding to use as inspirations for the other rooms as I get to them.
The 11 piece Bolt package that I picked out online in part one exceeded my expectations. It will be perfect for the open plan kitchen/dining/living area. (Even Hubster agreed – and not the vacant-eyed "Yes, dear," kind of agreeing – he actually really liked it too.) But I think the prices may have added to his relief captured his genuine interest too! Haha!
I also found exactly what I want in my study/home office.
Yes, I still love that chair, even more so with an ottoman! It looks like the perfect place to sit with a book on a cold Winter day!
And this 10 seater outdoor dining set is on the wish-list for entertaining on warm Summer days.
Although we are still approximately 3 months away from having our home completed and being able to purchase the furniture, I am now confident in the quality of the products, and extremely happy with the price and value, and will be happy to either purchase in store or online…starting with the Bolt package!
If you are thinking of giving your home a makeover now or in the future, and haven't already checked out Super Amart, I recommend you do. I think you'll be blown away with what you can get for your money, and by the quality and stylish pieces on sale.
Giveaway
Super Amart are giving Mums Lounge readers an extra incentive to give their home a makeover with a $500 gift voucher to spend in-store up for grabs!
To enter simply complete the entry form below. Good luck!
Oh, and if you're feeling extra lucky – check out the Super Amart 12 days of Christmas.  There are $4500 worth of prizes to be won.