10 Reasons to See Bad Moms Movie This Weekend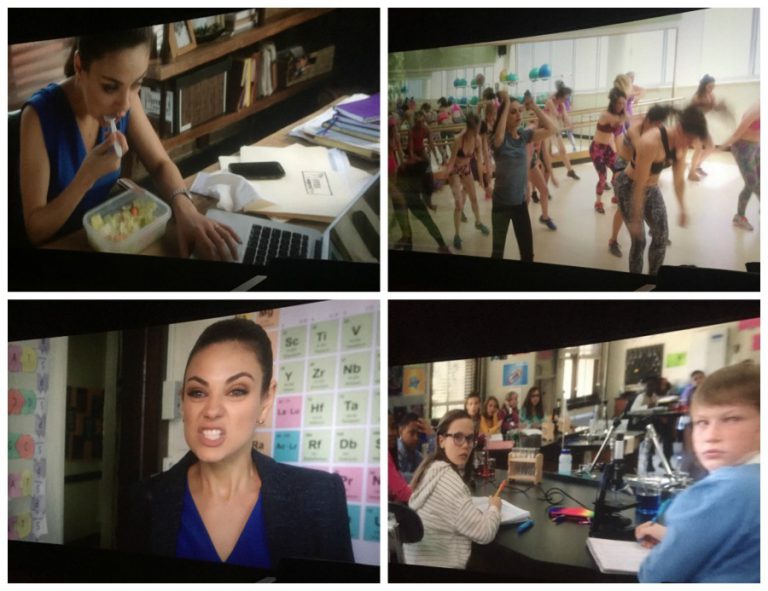 10 Reasons to See Bad Moms Movie This Weekend
The moment the Bad Moms movie trailer was shared online, I knew it was a movie I wanted to see.
Not because of the partying and carrying on (which you can view in the trailer), but simply because I knew there would be themes in the movie that would resonate with me as a busy mum-of-three.
And just as I suspected, there was a lot in the movie that resonated with me and with the other 80 mums that filled the cinema.
Let's get one thing straight. I love my kids and I love being a mother, but there are times I don't enjoy my kids and I don't like being a mother. I can feel like this all in one day. Sometimes within 5 minutes!
If you're feeling underappreciated and overwhelmed as a mum, you need to grab some mum friends and head to see this movie. You will walk out of the theatre with a spring in your step, ready to tackle motherhood with new motivation, less guilt, armed with the knowledge that what you do (or don't do) isn't stuffing up your kid's childhood.
Here are 10 reasons you need to see Bad Moms this weekend.
1. You will laugh out loud. If you need a good laugh, there are so many funny scenes in the movie that all mums will be able to relate to. There is a lot of swearing. Some mums will love this, some will hate it. The swearing is in context and is generally what we all think as mums, even if we don't swear.
2. You will cry. Marriages change after kids. There is no doubt about it. You change as a mother. If you feel like your marriage is the only one that has changed since having kids, this movie will make you think otherwise.
3. You'll realise you've got this more than you think. If you feel out of your tree, so to speak, juggling work, school kids and volunteer work or everything else you say yes to, yet feel like you're only getting 80% there, you will realise you're not alone, and you have more in common with the main characters than you think.
4. You'll realise we are too hard on ourselves. The expectations need to be dropped. Life is hard as it is with kids and looking after other people's needs all the time. Don't succumb to the pressure.
5. You'll appreciate your school mum friends so much more and maybe make an effort to make more because they aren't so bad once you get to know them.
6. You'll want to take a risk or two. Like going to a grocery store late at night and drinking a full bottle of orange juice as if you're a bar chick on Coyote Ugly. You may even flirt with the store manager. If you're single of course.
7. You won't feel guilty about messing up. Us mums mess up. Without meaning to. It's part of motherhood. This movie will show you it's not your fault, and what to do when it is.
8. You'll feel better that your life is not the only one that's chaotic because of kids. If you think your life is bad, watch this movie and I can guarantee one of the mums will make you appreciate the life you have.
9. You won't feel so bad about pulling back. If you find it hard to say no, Bad Moms will show you why it's necessary for you to pull back and stop trying to be a perfectionist and do ALL THE THINGS.
10. You will never look at another mum the same and compare yourself to her flawless get-together. None of us mums have got all our balls in the air. We all do the best we can and there is no need to make yourself feel like shit by comparing yourself to another mum who looks to be juggling her balls perfectly. No one knows what ball she's hiding that she's ashamed to admit she's carrying.
If those aren't enough reasons to see the movie, then at least get yourself out of the house, and buy a box of popcorn and maltesers that you don't have to SHARE with your offspring. Isn't that the best part of going to the movies without the kids? Just me?
Bad Moms is showing in all theatres. Check your local cinema for times.