A Group Of Besties Celebrate Turning 40 With Mimosas And Inflatable Costumes!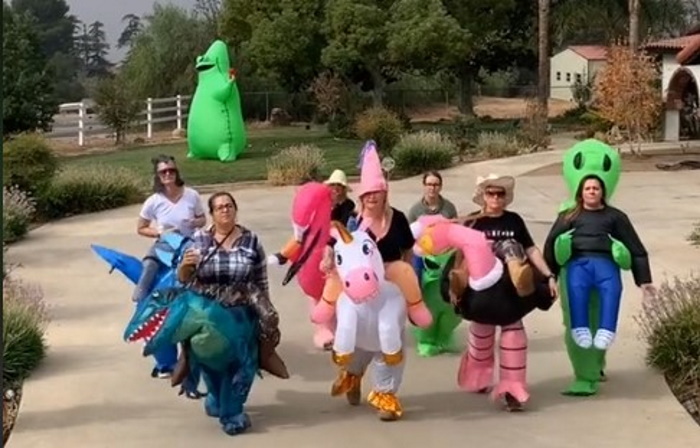 A Group Of Besties Celebrate Turning 40 With Mimosas And Inflatable Costumes!
These legends turned out in fully inflatable costumes to celebrate their bestie's 40th Birthday and to be honest it's the best thing we've seen today!
Devyn Goss from California got the surprise of her life when all her friends conspired together to celebrate her 40th in the wildest and wackiest way they could think of. Sick of months of endless zooms and video chats the group of women were eager to celebrate IRL and make it memorable. Which they did! The crew came decked out in inflatable costumes and an endless supply of mimosas. FUN!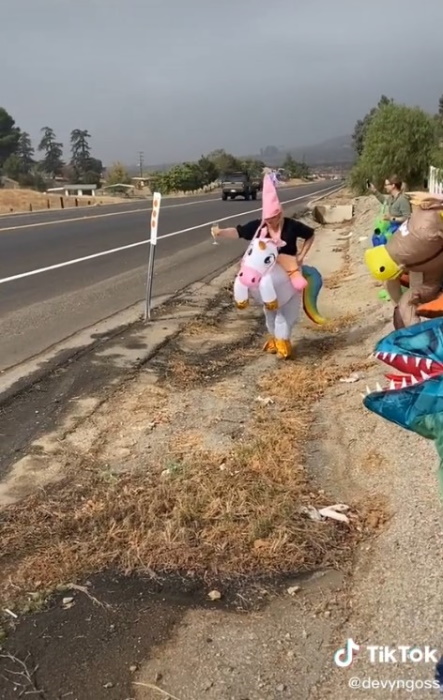 "SINCE MARCH, WHEN WE ALL STARTED WORKING REMOTELY, I BEGAN DRESSING UP IN COSTUMES TO LEAD MY ZOOM SALES TEAM MEETINGS EVERY WEEK, SO MY TEAM WOULD BE ENCOURAGED AND WE WOULD HAVE SOME FUN."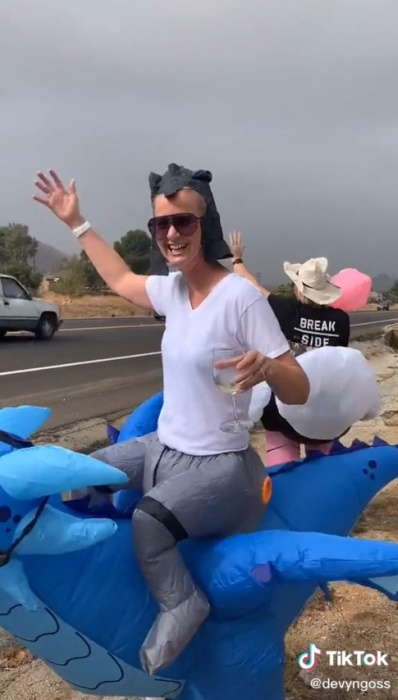 The friends enlisted the help of Devyn's husband to get her out of the house while they snuck in to decorate and change into their party outfits. And by outfits we mean Inflatable Costumes!
Upon arriving home Devyn was met with her friends partying on her front lawn in their inflatables with mimosas in hand. The birthday girl eagerly joined them as was soon enough frolicking in her chosen 'birthday suit' also!
Once the party had run it's course on the front lawn, the women decided to take it to the streets. Waving to passersby with mimosas in hand is EXACTLY the way a 40th birthday party should be celebrated! Don't you agree?
Check out the video for to see these women living their ABSOLUTE BEST LIVES! Happy 40th Devyn!
Images: TIKTOK