Blue Ribbon Ice Cream Tubs Are Recalled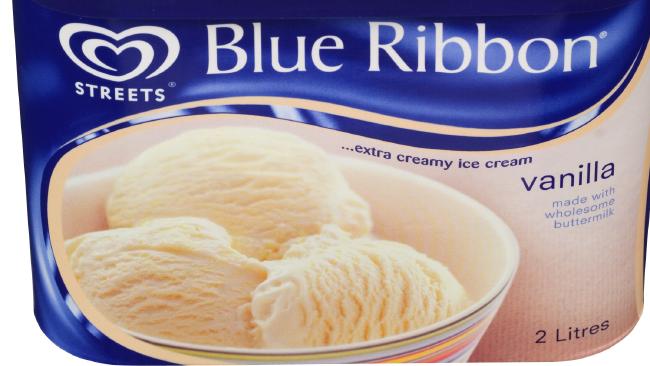 Tubs of 1.25Lt and 2Lt Blue Ribbon Ice Creams have been recalled across Australia due to pieces of plastic being found in a selection of tubs, causing injury risks.
The products affected have a use-by date of April 28 2017 to April 27 2018 and are recommended not to be eaten.
UNILEVER made a statement on their Streets Facebook page to announce the recall on Wednesday night.
The plastic pieces found their way into the ice-cream via machinery during the production at Unilever's Minto Factory.
All Blue Ribbon ice-cream tubs are affected and the recall is a precautionary measure.
All tubs that are recalled can be returned to the place of purchase for a full refund.