Bride and Groom Set "No Sex" Rule for the Bridal Party on Their Entire Wedding Weekend
Bride and Groom Set "No Sex" Rule for the Bridal Party on Their Entire Wedding Weekend
A person has asked if it was normal for a bride and groom to control the sex lives of their whole bridal party for the full weekend of their wedding, prompting hilarious responses.
Explaining that the couple had set several rules in place for their wedding, the Reddit user known only as treelove69 pondered why consenting grown adults can't have sex with each other during the three-day event.
"I am going to be part of the wedding party at my friend's upcoming wedding and they have some interesting rules," they began.
"Some are about how many drinks the bridesmaids and groomsmen are allowed to have and when we are allowed to start drinking. This I can understand because they don't want anyone getting trashed on their day.
"But then they announce that no one is allowed to get laid during their entire wedding weekend! Even if you are there with your significant other!!"
Treelove69 went on to explain that this bizarre rule only applies to the wedding party, not the rest of the guests.
"I'm sorry but whether you are in a relationship or single, most people want to get laid at a wedding? Am I wrong?
"Whether you and your significant other find it romantic and want to make love or you're single and weddings make you horny. Whatever the reason I feel like that's a bit ridiculous to try to control your adult friends like that. And as long as no one else is around when doing the deed, what does it matter?"
The post was removed from the Am I The Asshole board because although it is a banger of a question, there was no interpersonal conflict for the community to make a judgement on. This didn't prevent people from having a say though, oh no!
"Did you ask them on the group email chain if masturbation is also off the table?" asked someone called dapete2000.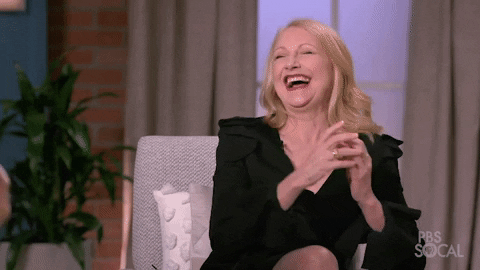 "How exactly do they plan on stopping you?' pondered SmoothAsMarble.
"Hidden cameras in every room with an alarm system. Maybe strobing lights too. A recording that shouts out "Sexual relations warning! Warning only, no genital contact has yet been detected," answered lotus_eater123 helpfully.
"The drinking thing I understand," wrote TibbleTabbs1114 "The not getting intimate would be me dropping out of the wedding party. My private bits meeting my husband's private bits is nobody's business but ours."
What are your thoughts? Would you entertain this nonsense? Let us know in the comments!
Source: Reddit/AITA