Bride Mocked for 'Fairy Costume' Dress She Wanted Her Twin Sister to Wear to Her Wedding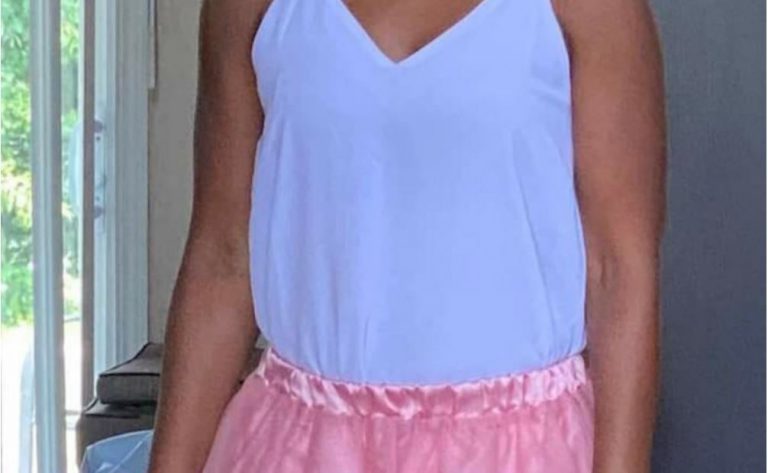 Bride Mocked for 'Fairy Costume' Dress She Wanted Her Twin Sister to Wear to Her Wedding
Okay, so it can be tricky to organise what your bridal party are going to wear at your wedding. Everyone has different body shapes and sizes, and colours can look different on each person. But having difficulty in dressing people and deliberately asking them to wear something ridiculous are two very different scenarios. We're pondering which category this story fits into.
A bride has been openly mocked on Facebook for wanting her twin sister to wear a camisole-tutu skirt combo which looks like something out of a local highschool's low-budget fairy production.
The anonymous bride complained that her sister was being difficult for refusing to wear the juvenile get up and got her aunt to pose in the offending outfit.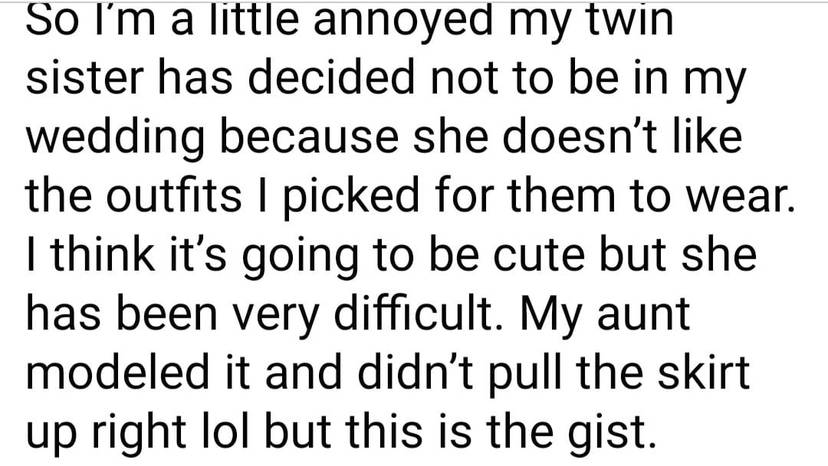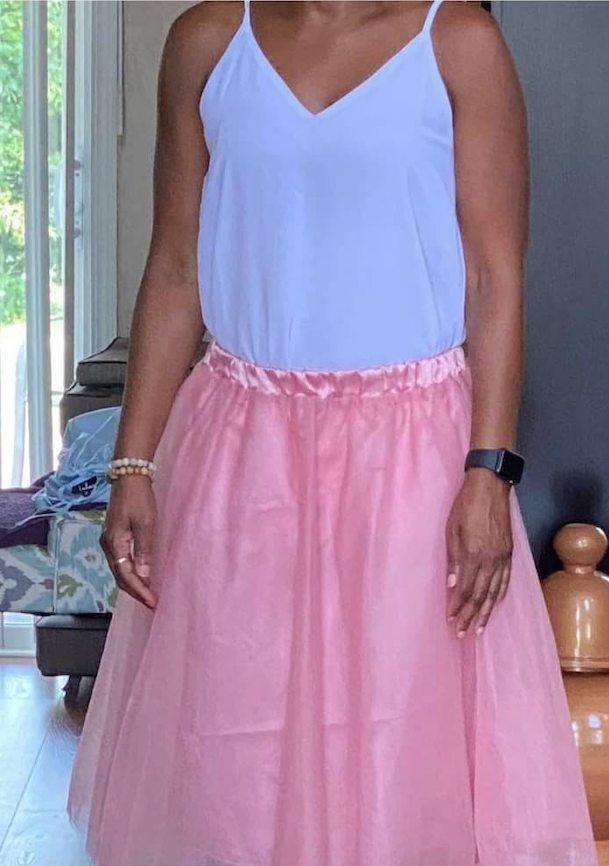 Fair enough, the bride's auntie wasn't wearing it "correctly" and it does look like it could use a good iron, but those two things don't disguise the fact that this look is not as cute on a grown arse woman as the bride thinks it is. This outfit combo wouldn't look cute on anyone older than 8.
Commenters agreed.
"Some child is very upset about her fairy costume her grandma sewed for her being stolen."
"Just complete the look with a tiara and a wand. Maybe some dollar store fairy wings and fake pearls, go all out."
"I'm actually a twin and if my twin sister tried to make me wear that, I would hope to god I could talk her out of that and pick something not hideous and juvenile."
What do you think? Is this something you would happily wear? Or would you feel self-conscious and juvenile in such an outfit?
For me, it's the latter. There is nothing elegant, stylish or complimentary about this. We can only imagine the bride's motives for wanting to dress her twin in such an unflattering way.
Source: Facebook