Bride Shamed for "Wildly Insensitive" Anniversary Post on Social Media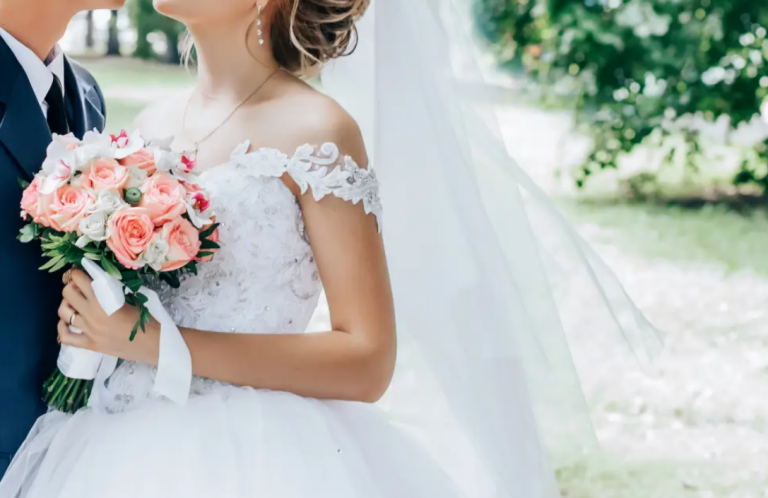 Bride Shamed for "Wildly Insensitive" Anniversary Post on Social Media
A bride has been shamed for sharing a celebratory anniversary post on social media insensitive to the fact that a guest's child passed away while attending her wedding.
The anonymous woman stirred up controversy among her friends and family on Facebook after sharing a post in celebration of her one-year wedding anniversary.
"My husband and I had our wedding last year. The venue was beautiful and bordered a lake," she explained.
"Unfortunately, during the reception, one of the young children snuck away from their parents and decided to… go for a swim, despite not being able to. This was tragic and devastating and obviously cut the day short," she added.
The bride said that she and her husband "weren't close" to the parents who lost their child and, although they're friends on Facebook they haven't kept in touch since that fateful day.
When the couple's first anniversary came around, the woman posted several photos from her nuptials without a second thought.
"I didn't think anything of it until the comments came flooding in.
"I woke up to 30 comments and 15 missed calls. The top comment was from the mother of the child, who was outraged about it."
What followed could only be described as a deluge of criticism from friends and family claiming that the woman was being "wildly insensitive" for not recognising that publicly celebrating her wedding day would be inappropriate on the anniversary of the child's death.
"Half of [my husband's] family is screaming for me to take it down, apologise to the [child's] parents, and show more respect, possibly by even celebrating our anniversary on a different day.
"Some of the family think that we should still be able to celebrate our anniversary on the actual day, but just keep it offline to 'keep peace'.
"I don't think I did anything wrong with my post, and I feel like we should be allowed to celebrate our anniversary just like anyone else. I'm not celebrating the tragedy, I'm celebrating my wedding."
It really is a difficult situation for all involved, but perhaps keeping her anniversary offline might be the way to go moving forward. While we feel bad for this bride, the child's parents should be allowed to grieve without having a reminder of the most tragic day thrown in their face on social media on the anniversary of their child's death.
What do you think? Let us know in the comments!
You can read the full Reddit post here.