Couple Splash Out $130,000 On The Most Extra Gender Reveal Ever!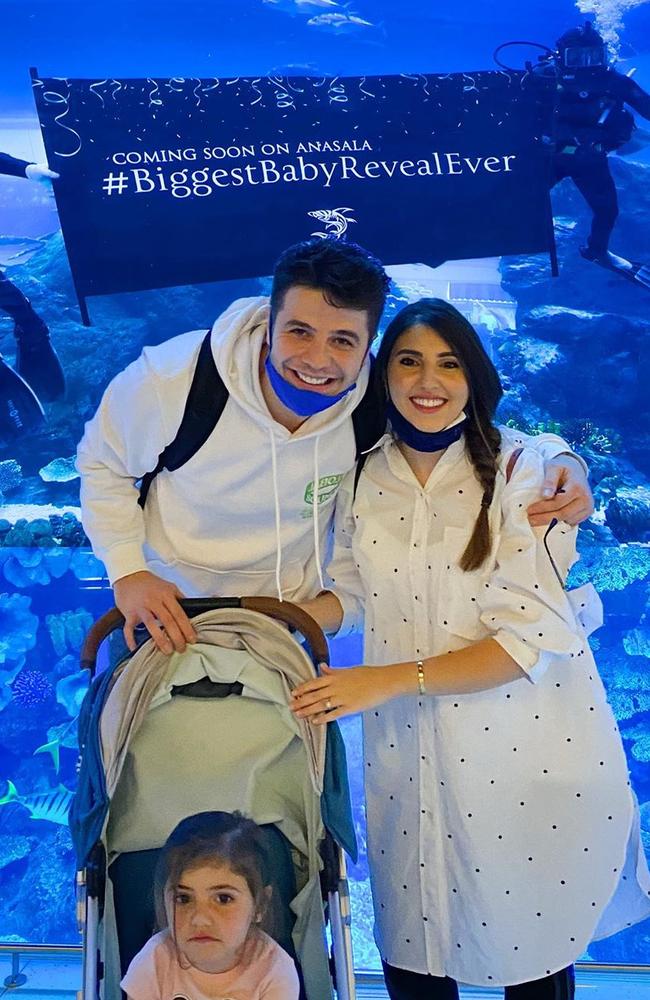 Couple Splash Out $130,000 On The Most Extra Gender Reveal Ever!
Gender reveal parties are a somewhat new phenomenon whereby couples announce the gender of their baby in often weird and wacky ways. In fact just last week a gender reveal involving fireworks sparked a massive fire in the LA hills of California. But that didn't deter a famous YouTube family in their quest to host the "biggest gender reveal ever!"
Anas Marwah, a Syrian-Canadian YouTube star with 7.5 million followers, has gone and shared the most extra and next level gender reveal you are ever likely to see. The social media influencer lives in the opulent and often garish city of Dubai with his wife Aayla and daughter Mila.
Wanting to host a party like no other, Anas decided to light up the world's tallest building, the Burj Khalifa during their over-the-top baby reveal.
The couple, who welcomed daughter Mila in 2018, discovered they were expecting a son after the words "It's a boy!" were lit up on the 828-metre tower after a dramatic countdown.
In the video, the couple stated they did not know the gender of their child before the big reveal.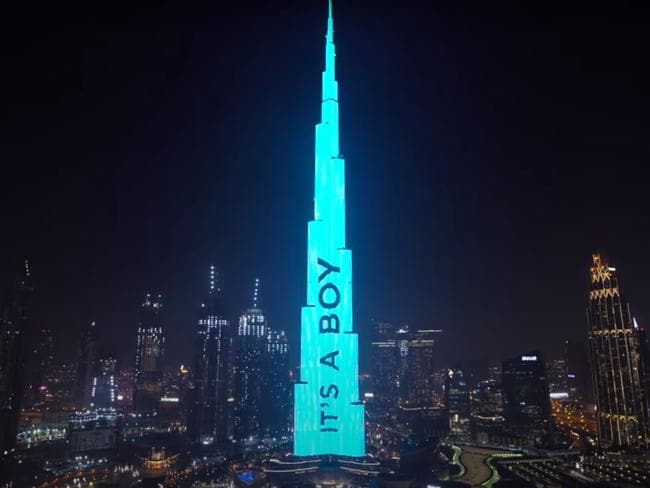 "I am trying my best to give content that no one has ever seen before," Asala told viewers during the clip. "To me, doing it in this way is something very big."
"I ask Asala every day, 'Who are we to be [reflected] on the Burj Khalifa? Why us and no one else?'," said Anas.
The event took place at 7.58pm, with the tower lighting up in a bright blue hue.
"My heart is beating, I feel it is going to pop out of my chest and I feel much more excited than my wedding day," said Asala.
"Regardless if it is a boy or a girl, I love you so much and I hope you watch this video in the future and know how much the Anasala family love you."
The couple, who married in 2017, have more than 7.3 million subscribers on YouTube, and each have more than two million followers on their individual Instagram accounts.
"I cannot express myself because of how happy I am. It is hard to express our joy in words," said Asala, as the reveal was made.
Reaction to the gender reveal has been huge, with the couple's YouTube video being viewed almost 10 million times in the last 24 hours and receiving almost 200,000 comments. While some fans loved the reveal and expressed their happiness to the happy couple, others were left wondering if perhaps the $130,000 could've been better spent elsewhere.
What do you think?
Images: Instagram and YouTube