Delusional Bride Goes Viral For Cancelling Wedding and Scamming Family and Friends out of $30K
Delusional Bride Goes Viral For Cancelling Wedding and Scamming Family and Friends out of $30K
A bride has managed to surpass all others as the one true Bridezilla with a cheery Facebook post explaining that she has cancelled her wedding indefinitely, but has decided to keep the generously donated $30,000 from her family and friends for other non-specified purposes.
As a popcorn-munching, card-carrying, board-certified drama whore from waaaay back, this is exactly the sort of shit I live for.
The bride's antics came to light when a Redditor by the name of joyeuxanniversaire1 shared a screenshot of her message to everyone's favourite sub r/ChoosingBeggars.
Their post became insanely popular, receiving nearly 90,000 upvotes and dozens of awards.
You'll be pleased to know that not only do we have copies of the original message explaining why the bride will be keeping all the cash, but thanks to the good folk over at Bored Panda, we've got allll the follow-up drama as the couple's family and friends respond.
Here we go: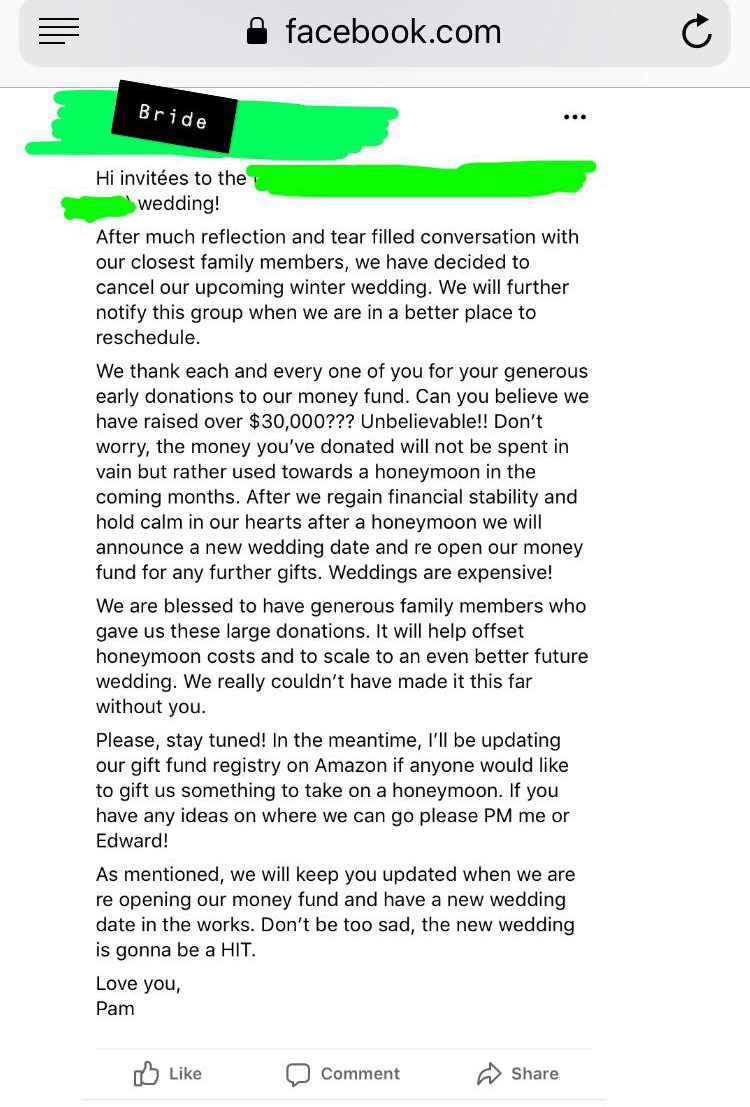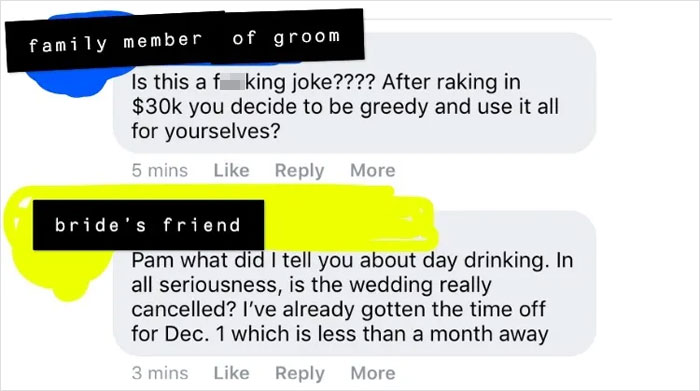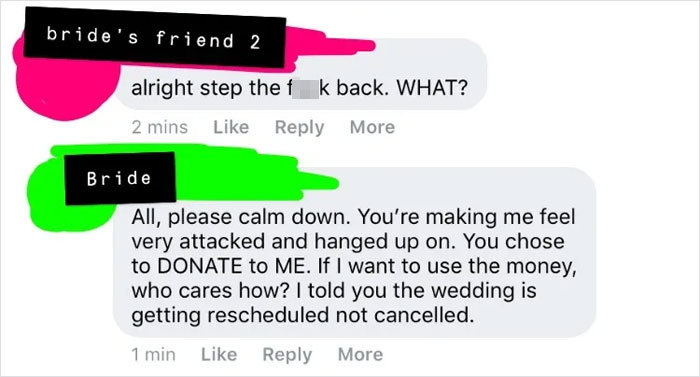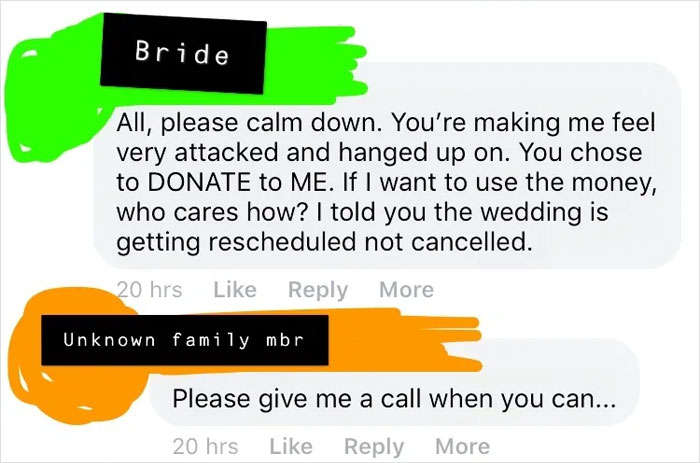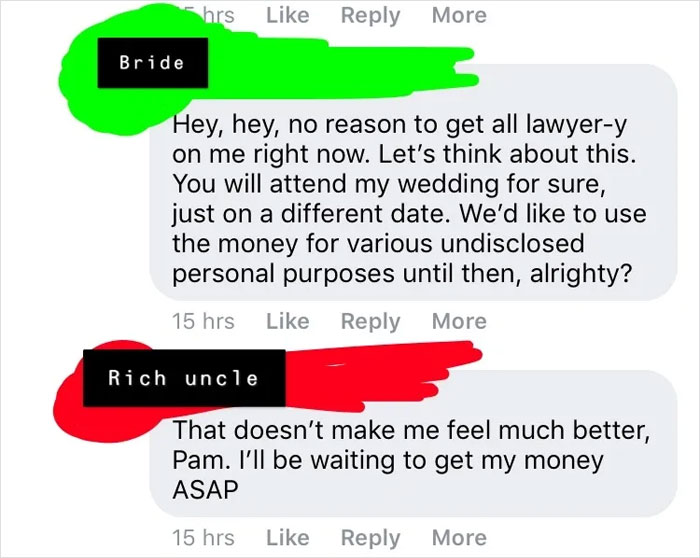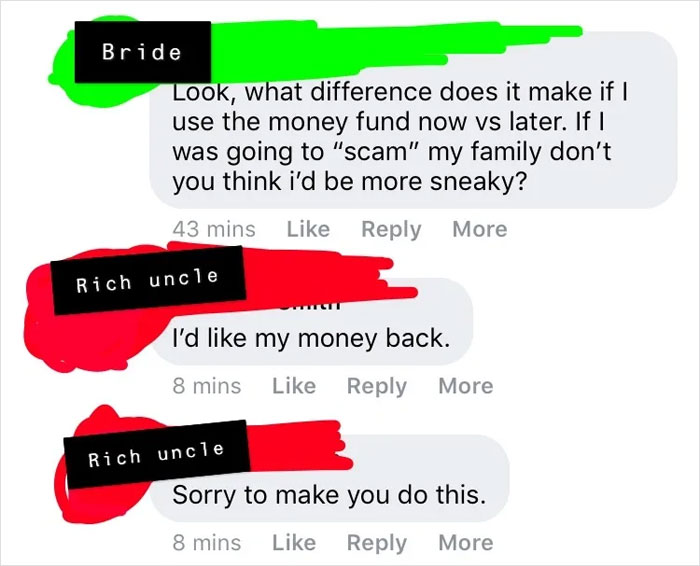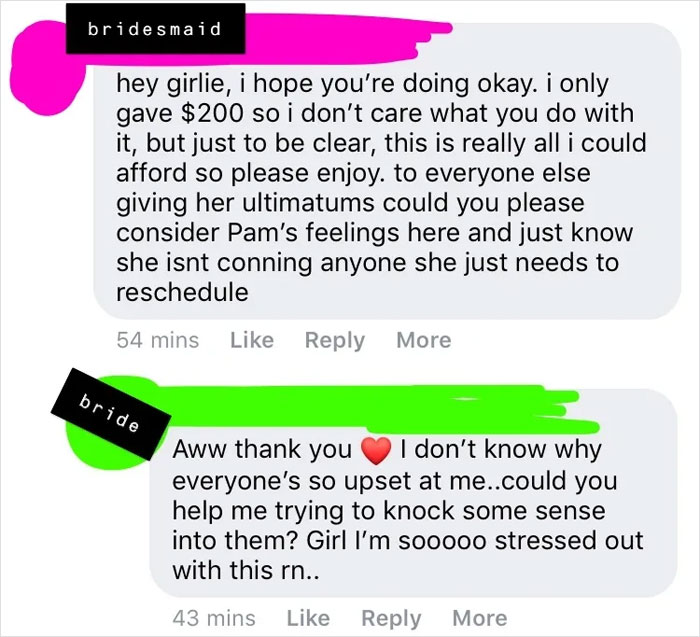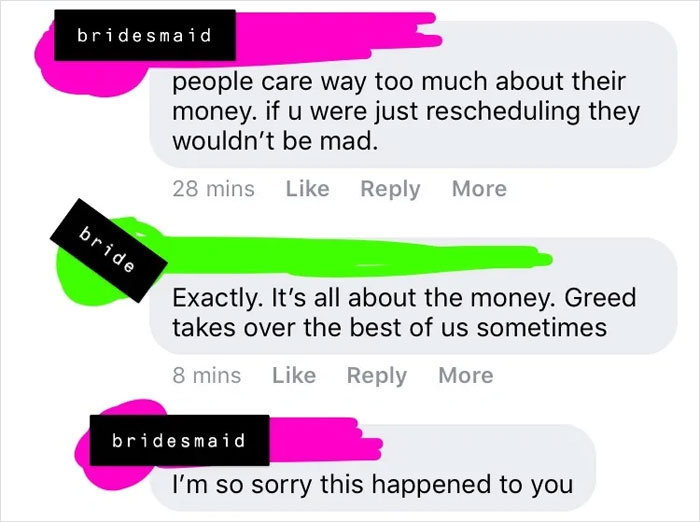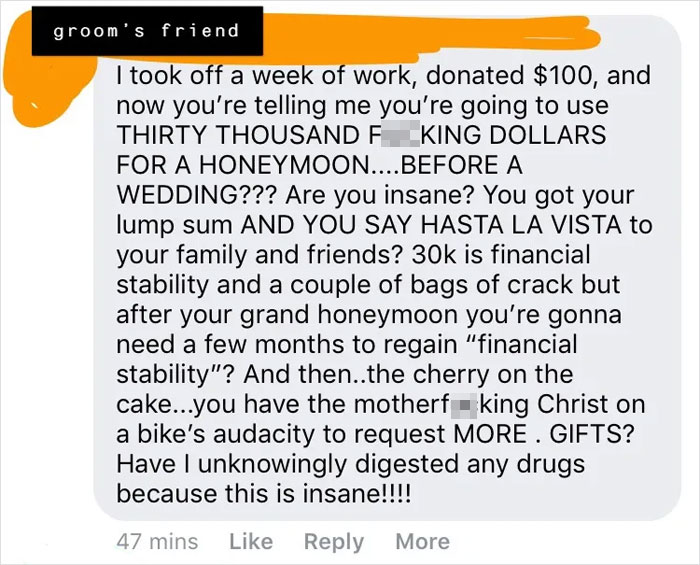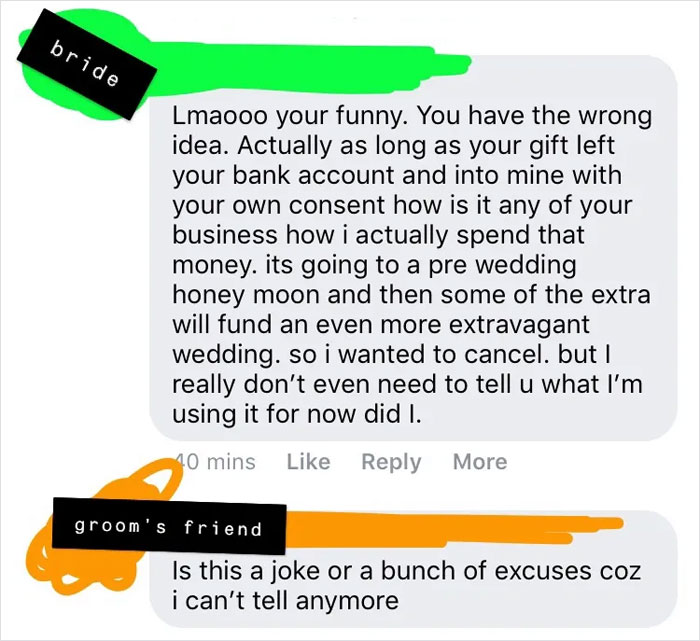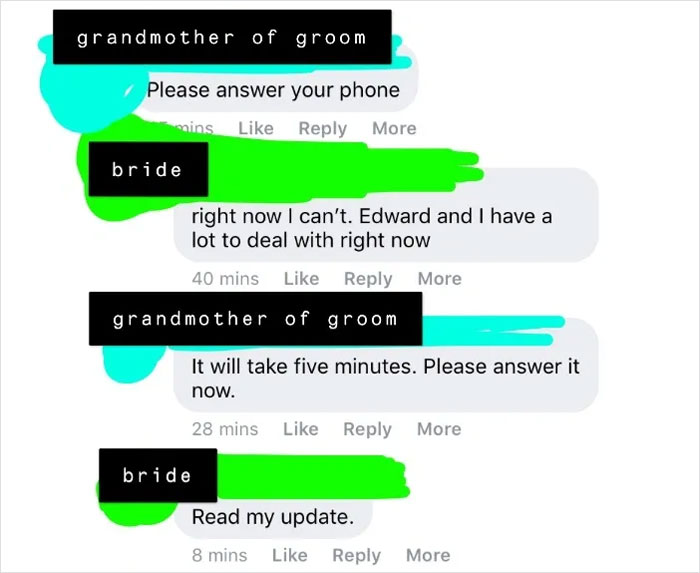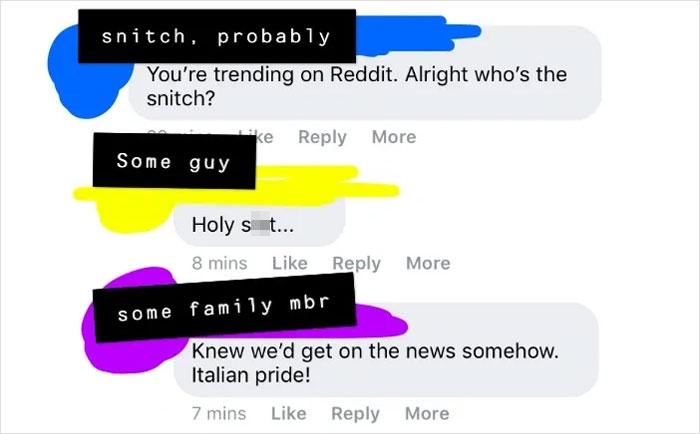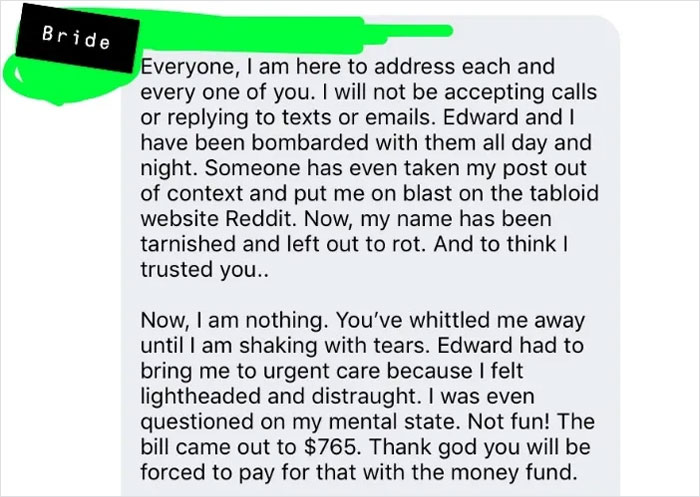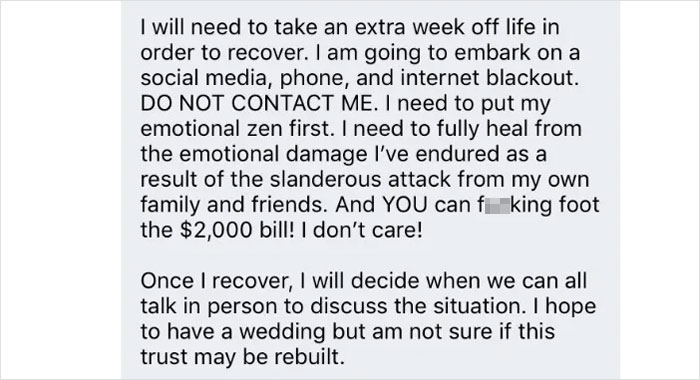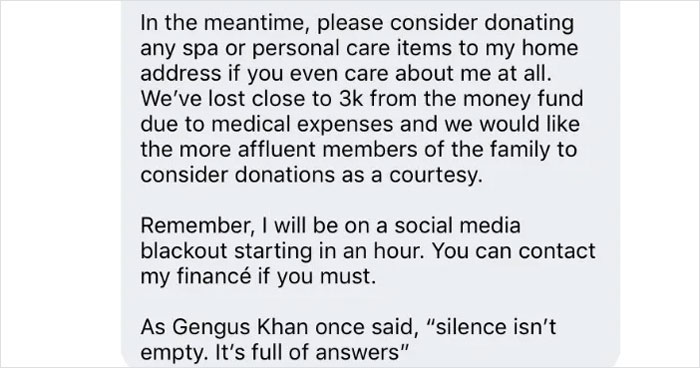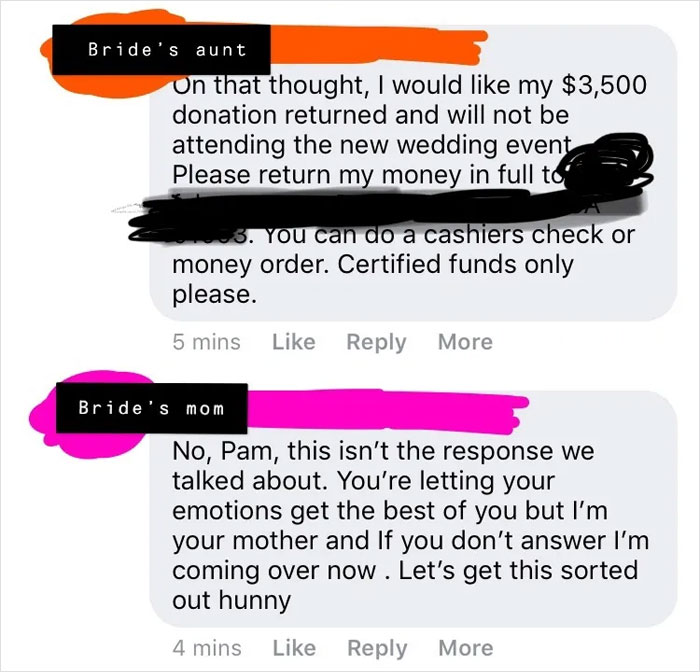 What a wild ride.
I can't decide which bit was my favourite — the part where she tells her grandmother in law that she won't take her call and to read her latest update, or the bit where she tries to make everyone feel bad for putting her in the hospital and asks for even more cash.
Can't wait to see what happens next season!