Divorce Selfies Are the Hot New Instagram Trend and It's Quite Awesome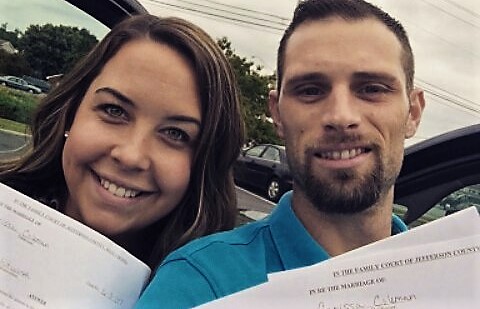 Divorce Selfies Are the Hot New Instagram Trend and It's Quite Awesome
The latest trend that has had a lot of us scratching our heads here at MLHQ is the divorce selfie. Yep, that's now a thing!
Some of us think it's kinda dumb, while others think it is just the next thing that is going to define 2017 as one of the most pointless ever (next to Donald Trump and fidget spinners).
But I think it's quite awesome. Most of these divorce selfies are uplifting and positive. These people are separating their lives but not with animosity or hatred. They are celebrating their new lives as single people while saying goodbye to what was at one point, their future.
The newly divorced folks in these photos are happy, optimistic and friendly with their exes. And that's good to see.
The idea behind many of the Instagram posts is that separating can be mutual and amicable instead of something full of shame, secrecy and resentment.
This one was particularly memorable!
Of course, they are not all "happy happy joy joy"…
Divorce isn't always a bad thing. While it is undeniably a painful experience for many, sometimes mutually agreeing that it's time to move on with respect and kindness can be what is best for everyone.
What do you think about divorce selfies?
Source: Instagram