Doctor Draws Cartoons On Children's Post-Op Bandages To Hide Scars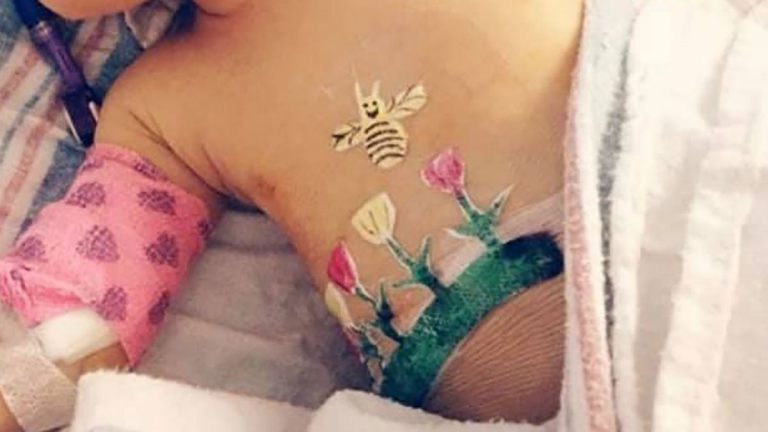 Doctor Draws Cartoons On Children's Post-Op Bandages To Hide Scars
Surgery is a traumatic experience for anyone, let alone young children. Which is why Dr. Robert Perry's work is so important. Instead of kids having to wake up facing their surgery scars, they're treated to colourful cartoon drawings by the doc himself. What an absolute angel on earth!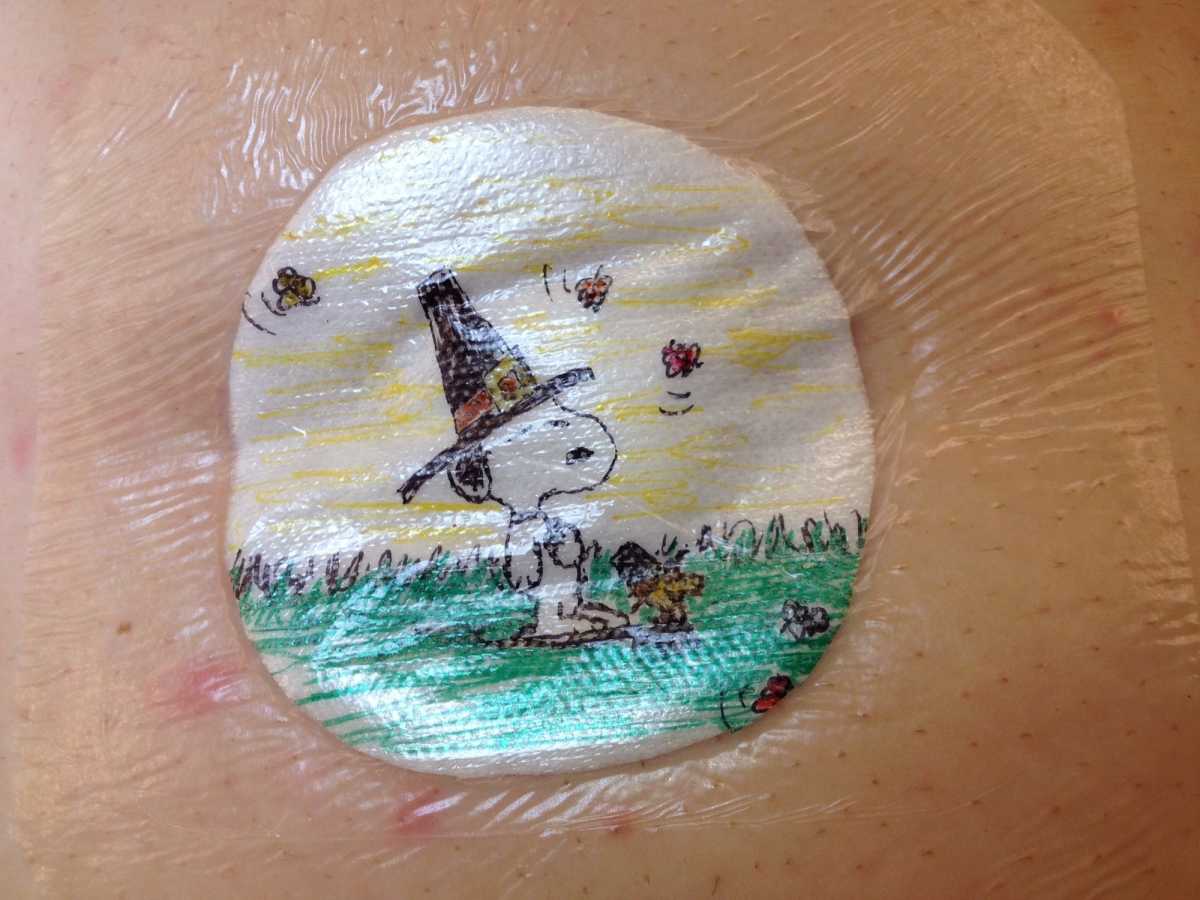 Working as Director of Pediatric Surgery at Akron Children's Hospital, Dr. Robert Perry tries to make surgery less traumatic for kids by drawing their favourite cartoon characters on their post op bandages. And while it may seem like a small thing to do it brings smiles to the faces of his young patients.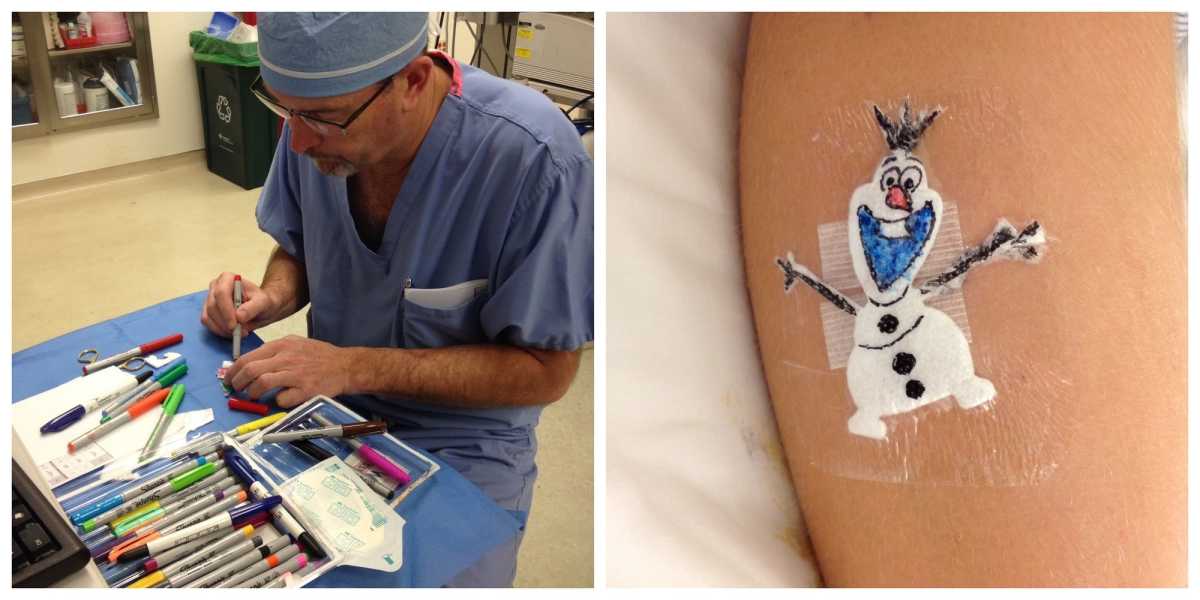 Working at the hospital since 2011, Parry has performed over 10,000 surgeries. And when asked why he spends the extra time creating the cartoons, he said:
'It's been a pretty special thing for everyone. It's fun for me to do, the parents and the children really enjoy it and even the whole medical staff likes to get in on it. Whenever one of my kids arrive in the recovery room, the nurses all like to take a look to see what dressing the child got. I think it just makes everyone, myself included, feel good."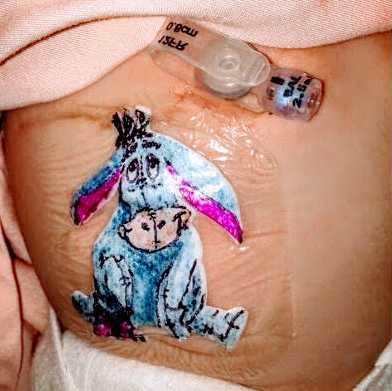 "Although the pen may not be mightier than the scalpel, pediatric surgeon Dr. Robert Parry always takes a moment to make sure a scar isn't the only lasting memory of a child's surgical procedure," Akron Children's Hospital's Facebook page says. "He always surprises them with a hand-drawn dressing featuring a character or something that personally interests them."
The doctor says that he's always been drawn to art, but he never imagined it would become a part of his medical career. Growing up, Parry's mother was an art historian and amateur artist, which might explain his love of drawing.
"I had always enjoyed art — both looking at it and creating it," he says. "I never thought of art as a career, and never really studied it in school, but I always enjoyed creating it … drawing, watercolor, whatever."
Images courtesy of Akron Children's Hospital Facebook