Family Use Coloured Chalk to Turn Their Brick House Into a Spectacular Rainbow to Thank Medical Heroes Battling the Coronavirus Pandemic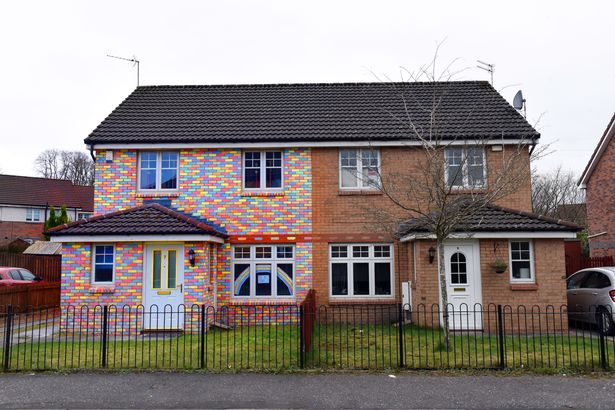 Family Use Coloured Chalk to Turn Their Brick House Into a Spectacular Rainbow to Thank Medical Heroes Battling the Coronavirus Pandemic
A family from Glasgow in Scotland have turned their semi-detached home into a spectacular rainbow to pay tribute to the frontline medical workers battling the coronavirus pandemic.
Over three days, Nikki Murray and her two girls Mollie, 5, and Mya, 10, transformed their brick home into something rather incredible — each brick has been chalked in a different colour of the rainbow.
Nikki, 31, who helped with the top half, said she was looking for something to keep her girls entertained, let them get fresh air and honour heroic key workers. She also wanted to bring some positivity to the neighbourhood during the coronavirus lockdown.
She said: "I just wanted to give my girls something fun to do and to make people smile as they were walking past the house."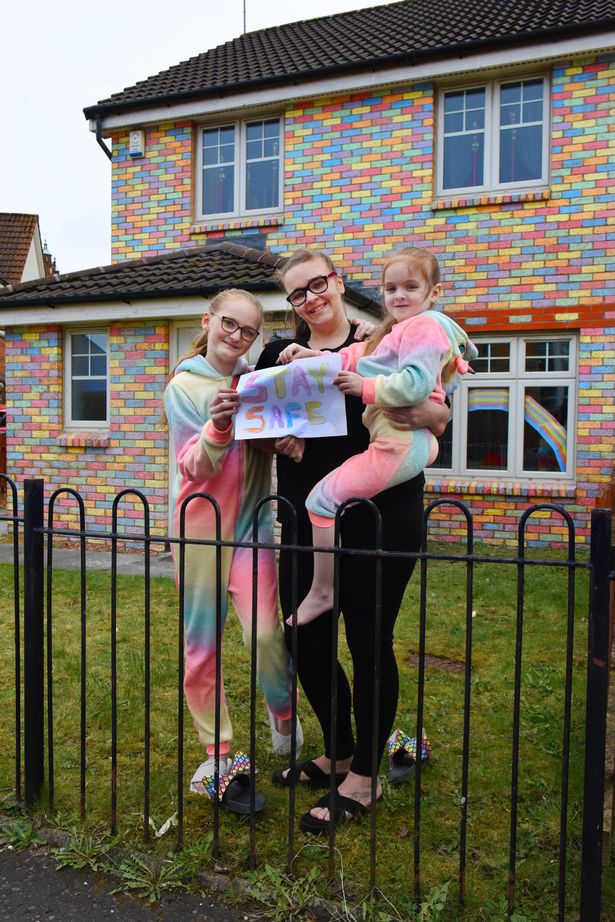 Wow!! What a brilliant effect!
"It took three days and we were out about two to three hours a day," the creative mum explained. "The girls were having such a good time that the hours just flew by and before they knew it was time to go back in."
It has become a new trend in the UK to spread rainbows everywhere as a way of thanking hard-working healthcare workers and other key staff. Many rainbows have been spotted as colourful artworks are popping up in windows across the country.
The colourful movement aims to lift spirits of people passing by as the entire world battles Covid-19.
"Everyone is doing such a good job during the lockdown and it was nice to put something up for them," added Nikki.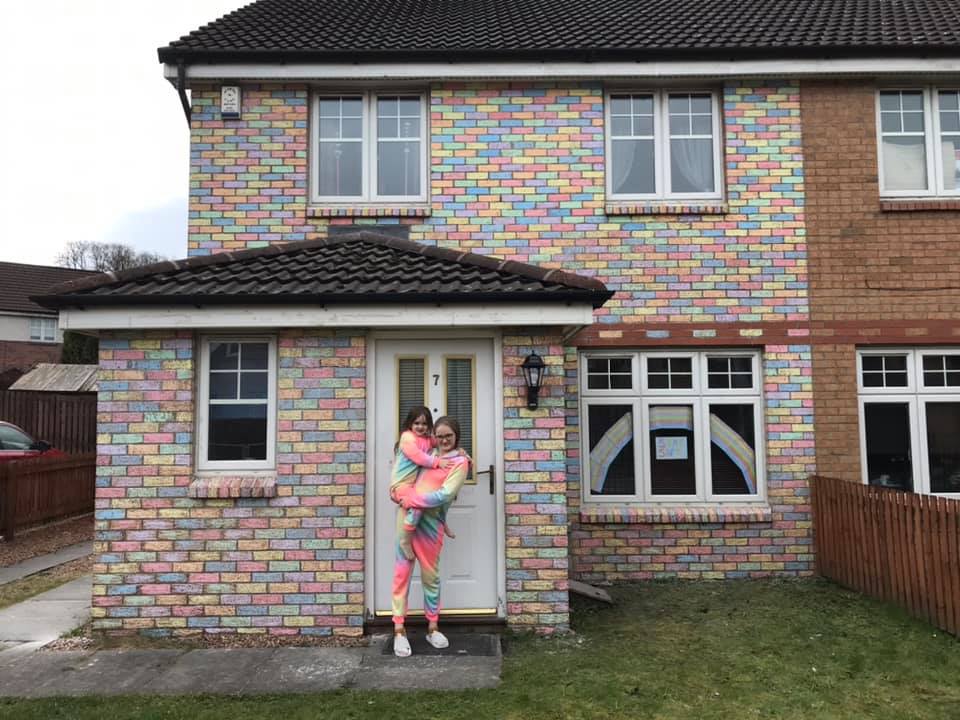 Nikki shared some images of her colourful home on social media where thousands of people liked, shared and commented on her family's efforts.
One wrote: "This is absolutely amazing x"
"Wow!! That was a lot of work. Looks great" added another.
At least one person said what we were all thinking: "Let's hope there's no heavy rain in the next 24 hours! ha ha!"