Furious Groom Kicks Out Every Female Member of His Family After They All Turn up to His Wedding Wearing White Dresses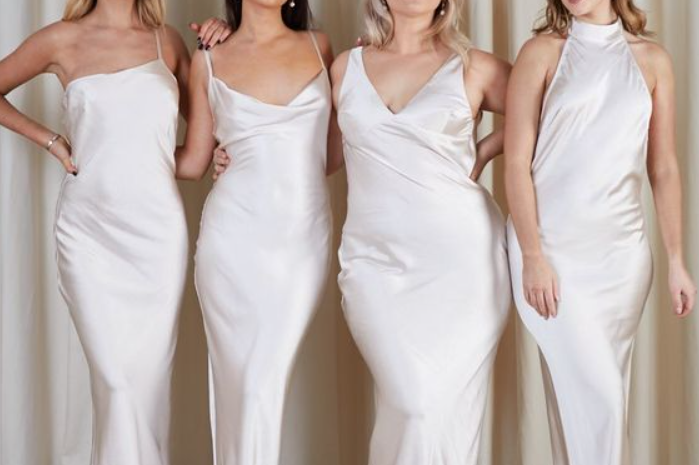 Furious Groom Kicks Out Every Female Member of His Family After They All Turn up to His Wedding Wearing White Dresses
A furious groom has followed through on a threat to remove every female member of his extended family after they all turned up to his wedding wearing white dresses in order to play a prank on his bride.
Having watched his mother, sisters, aunts and cousins bully each and every woman who forms a relationship with the men in their family, the groom put his foot down where his fiance was concerned, adamant that they would not haze her to make sure she was the "right kind of woman" before joining the family.
This shocking behaviour came to light in a Reddit post where the angry man exposed his side of the family for the horrible demons that they are.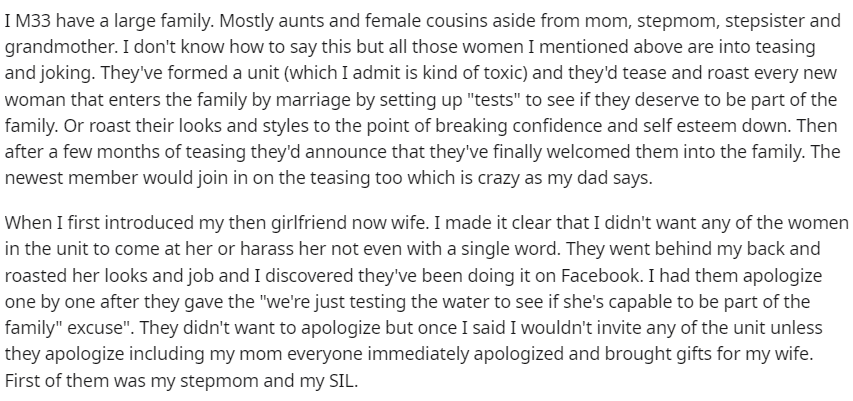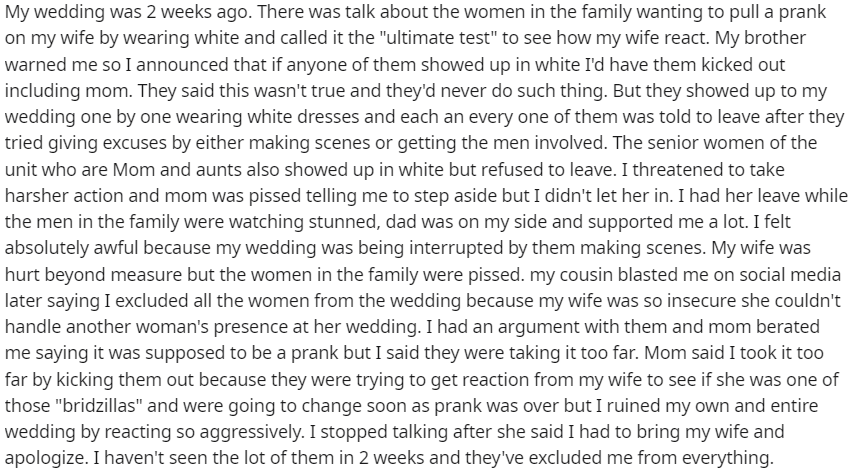 Well, there certainly is a lot to unpack here, most of it to do with the pack of bitchy women who somehow felt it was their place to emotionally break down and abuse new female family members until they are grateful to finally be included in the group. They are then expected to join in on the abuse of others knowing that they themselves could be cast out and abused again if they don't comply.
This is worse than high school, and that's really saying something.
The OP went on to explain a little further:
"This has been happening for years. The men in the family are split on this behaviour, some of them encourage it like my uncle and my cousins' husbands (one is now an ex) and some are against it like me and my dad and brother.
"The women claim that there's nothing hurtful in what they do because they claimed they're just looking out for us men and that their goal ultimately is to make sure the women who enter the family are decent."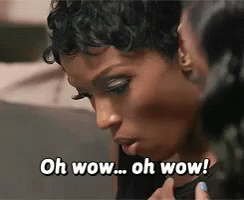 The horrified reactions from fellow Redditors didn't take long to come in.
"Your family is toxic and I am so sad for your wife that they would do that, but also so happy for her that she has a husband who will support her and have her back," wrote one user. "I'm sorry your family tried to hijack your wedding for a power play, but you did the right thing, and your marriage will be stronger because of it."
"What happens when you have a daughter? Is she going to get "tested" also?" asked another.
"This behaviour has been there for years, unfortunately," continued the new groom. "It's normalised by everyone. I hate their attitude and hate that they act this way instead of being extra loving and welcoming to new female family members."
He also clarified that "they don't pull this stuff with men marrying into the family" as they tried it once and it created a rift within the women in the group.
This sort of toxic behaviour absolutely warrants a scorched earth reaction. Bravo to this man for standing up for his new wife against the awful women in his family, as hard as it must have been.
Source: Reddit/AITA