Gold Coast Meter Maids May Be Facing Jail Time Over New Venture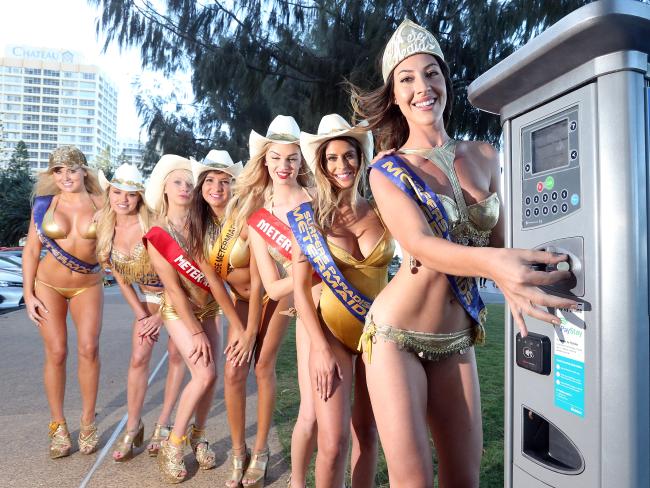 The Meter Maids on the Gold Coast are set to take part in a new venture that could change the face of the popular holiday strip. Meter Maids General manager, Michael Yarwood, hopes to create a new app (Airservice) to deliver food and drinks to Surfers Paradise beachgoers.
Local businesses would be able to register with the app, which people could use to order meals and snacks straight to their beach towels. Services like this are already available at some overseas beach resorts and are very popular among holiday makers. Why wouldn't it be? Who wouldn't want a cold drink or some food delivered to them on the beach!
"Surfers Paradise is in desperate need of a bit of tszuj (improvement) and this could capture attention around the world," Mr Yarwood said.
"You could order yourself a hot dog and cold drink from Wendy's without having to leave your special piece of sand and it would be delivered by one of our own iconic and unique Meter Maids."
"I think it's an amazing idea," a tourist has said, "I'd probably use it a couple of times a week. I go to the beach every day. You could just lie on the beach and not have to walk up to the restaurants – you could just get your food delivered right here."
Unfortunately not everyone is a fan of this delivery service. The meter maids have been threatened with heavy fines or jail over their new beachfront venture.
A senior officer from the local council has warned the maids could face $10,000 fines or two years in jail, arguing their partnership with mobile delivery app Airservice may be illegal.
Surfers Paradise Meter Maids chief executive Roberta Aitchison said it was not her first run-in with the local authorities.
"The council have been giving me a hard time since I put a gold bikini on," she said.
"Nothing has changed at all. It's a council that spends 10 times as much effort finding reasons not to do something than to do something."
Ms Aitchison said her maids wanted to deliver sandwiches, doughnuts and ice creams from existing local businesses. The business does not support a proposal for food trucks to be allowed on the beach.
"What we are trying to do here is provide a different service to already stretched shop keepers who are paying high rent, but getting little return," Ms Aitchison said.
The debate still continues on the Gold Coast between council and the community and an outcome is yet to be achieved.
Launched in 1965 by then mayor Sir Bruce Small, the meter maids became synonymous with Surfers Paradise, attracting visitors from across the globe.
But current mayor Tom Tate has said the maids did not fit in with the revamped image the Gold Coast was trying to project.
What do you think of this new food venture involving the meter maids? Would you use the service? Do you think the meter maids are outdated?
Photos courtesy of Google Images