Gratefulness: We Teach Our Kids Gratefulness By Living It.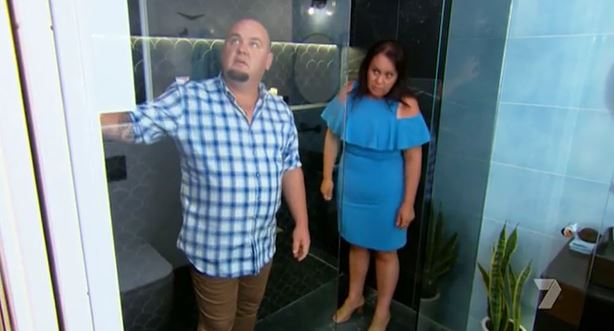 Gratefulness. We Teach Our Kids Gratefulness By Living It.
I'm a bit of a home renovation TV show tragic. Reality TV aside, my background as a plumber draws me to these shows because I love a good before and after reno and I LOVE watching the grateful reactions from the people who receive a beautiful new home.
But this season of House Rules has left me flustered, disappointed and shaking my head.
What made this show unique and set apart from other renovating shows like The Block, was the participation of everyday Australians, dreaming of a renovated home, but struggling to make ends meet to keep the mortgage. Their only hope of getting their dream home was to enter a show like House Rules, with the added incentive of winning a $200,000 cash prize if they lasted to the end of the series.
Even if they didn't win, they'd walk away with a newly (dare I say it habitable) renovated home. That warms my heart. I love seeing people helped and watching their dreams come true.
The grateful reactions from the contestants as they would walk into their new home, overcome with tears at what the other teams had done for them – THAT was what made this show a highlight to watch.
Yeah the styling and execution would sometimes be off (look some zones have been diabolical!), that was to be expected from amateur renovators and rules that could be interpreted any which way. The homes would continue to get better as the teams learned from their experience.
This year, it seems some teams have forgotten how to be grateful and how to react kindly when something isn't on brief, yet has still been delivered with the best of intentions.
What has been most disappointing about this season of House Rules, have been the parents prompting their children to dislike a bedroom that has been delivered bang on brief. While I won't judge a parent on how they parent their children (as I believe we all do the best we can), watching a parent influence their child not to be grateful and look for flaws (when clearly the child has been visibly happy with their new room) is a good lesson for us all to learn what not to do with our children.
Here's the thing: teaching our kids to be grateful at a young age means they carry this character trait into their adult years. A lot of our sense of entitlement problems would be eradicated from simply being taught how to be grateful and watching it displayed by our parents. Teaching our kids to be grateful ensures they don't grow up into selfish, self-centred brats.
I'm watching @HouseRulesOn7 with my 6-year-old and I've had to explain the importance of gratefulness. #HouseRules

— Rebecca Senyard (@ThePlumbette) May 22, 2017
I've been watching House Rules with my six-year-old daughter, and the show has given me an opportunity to teach her how important it is to be grateful. I've told her this is not how we react when we receive something we don't completely like. And she gets it. She thought the Kim Kardashian room was gorgeous, even though she has no idea who Kim Kardashian is.
It's important for all of us to remember there is a heart behind the gift, yet it seems some contestants on House Rules are hell bent on power and winning. The moment strategy enters a show, it loses its authenticity. No one is interested in watching the worst of human behavior on screen.
just thinking out loud… #HouseRules pic.twitter.com/WdqA9yCKfN

— shann, (@_ShannonJayde) May 22, 2017
Yet, if that is truly what attracts viewers and keeps a show's ratings, what kind of people have we become?
All I know is I'm sick of watching the ungratefulness on the show. A little gratitude couldn't go astray.
Do you watch House Rules? How have you reacted to this season? Do you even watch this show anymore?