Italian Restaurant Gives Families a Polite Children Discount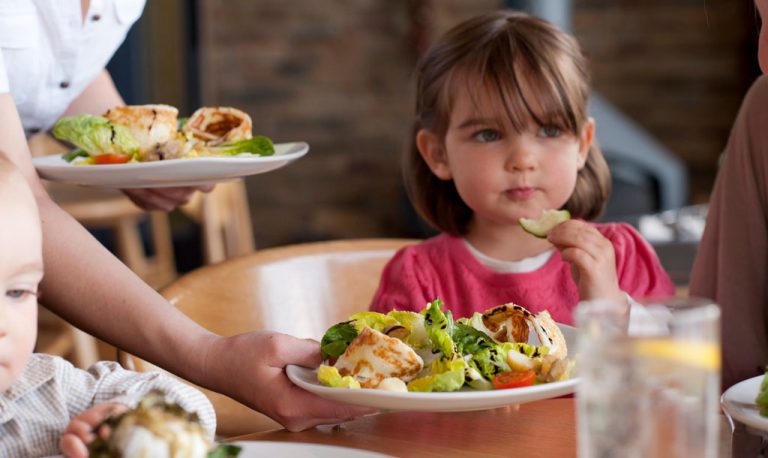 Italian Restaurant Gives Families a Polite Children Discount
It can be hard keeping small children quiet and settled at a fancy restaurant. We often remind our own four kids to keep their walking slow and their voices low when out to dinner. But it can still be a struggle to keep them sitting nicely while waiting for their food to arrive.
Antonio Ferrari became fed up with his customers' lunches being interrupted by rowdy children, so he came up with a novel idea: a discount for well-behaved families.
The restaurateur owns a wine bar in the northern Italian city of Padua that caters to families on Sundays. He came up with his genius solution when he spotted a party of 11 at one of his tables, including five children sitting "with much composure".
Ferrari rewarded the group with a 5% discount, and has deducted the same discount for two other families with well-mannered children.
After the family had finished their meal, the adults continued to enjoy a wine tasting at their table. The five children, mostly girls, passed the time by colouring in and doing multiplication tables on sheets brought from home. There were no iPads or other devices at the table.
"The parents had more or less my age, they were in their forties, children between four and six years. I had too little confidence to make compliments, was the first time I went, so I opted for the discount," the owner said. (Translated )
Ferrari estimated that about one-third of parents did not know how to handle their children at lunchtime, and that too often children run around the restaurant and bother other customers. His staff were often forced to swerve to avoid them while carrying meals to their diners.
He recalled some parents telling him that since his restaurant was essentially public, that they could do whatever they wanted in it.
The restaurateur wanted to make it clear that his intention was not to be judgmental, saying that while he does not have children of his own, he can "imagine how difficult parenting is today".
Still, he thought something had to be done to rein-in children splashing water in the restaurant's bathrooms and bothering other customers by running around and under tables. And rightly so! That sort of behaviour does not belong in a restaurant, not even McDonalds.
Most Australian family restaurants have a children's room or outdoor play area to allow kids to blow off some steam if they are sitting still for too long. I wonder if this gentleman had considered installing something like that in his eatery?
What do you think of the 'Polite Children Discount'? Would it make you more likely to visit a certain restaurant with your children if you knew you might be rewarded for them being on their best behaviour?
Images: Google Search