Marvel Super Hero Disc Shortages Anger Woolworths Shoppers!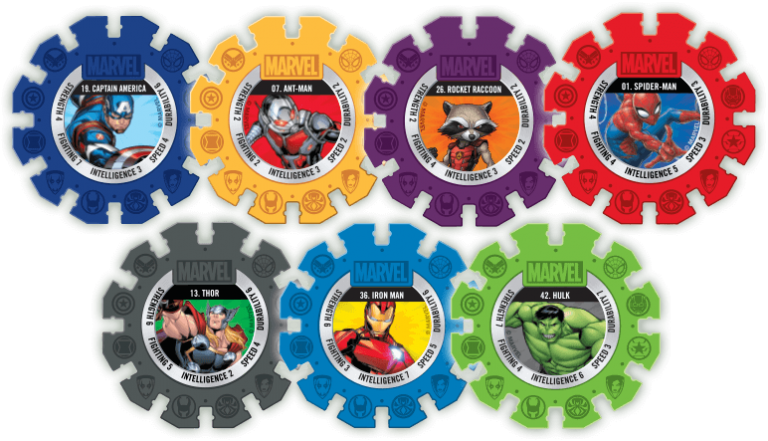 Marvel Super Hero Disc Shortages Anger Woolworths Shoppers!
It seems like yesterday my kids were begging me to bring home those 'countries of the world' cards from Woolies. Before that it was the wildlife cards and before that I'm sure it was some other pointless gimmick that is lying forgotten in one of the kid's cupboards!
Now it's all about the Marvel Super Hero Discs. These little round pieces of plastic feature a Maravel super hero on each one and can be traded and linked together to create a crap load of mess all over the kitchen floor.
It's the supermarket's way to get you to spend up- the more money you drop, the more discs you get and the faster you lose your sanity.
Seems like harmless fun until it's not. You see there's a shortage of the 42 Marvel Super Discs, which has led to angry shoppers posting on Woolie's Facebook page after scalpers were found trying to sell the rare discs on eBay for up to $90.
Parents have said they are unable to get their hands on the number 42 Hulk disc, as well as six other rare ones including numbers 6, 12, 18, 24, 30 and 36.
One mother wrote: "Woolies. This is disgusting. People aren't stupid. Everyone can't need the same numbers and you tell us they are not rare."
One shopper even shared the message above showing the Hulk disc on sale on eBay for $89!
Other angry comments included: "We have been to swap day and been told as much. It's not fair that the children are not given an opportunity to complete their set."
"You create constant crazes that get children involved yet it brings constant disappointment."
"My two kids are giving me grief over your stupid discs. If you want me to shop at Coles you're doing a great job."
Wow! That's a lot of angry people!  Woolworths marketing operations general manager Rod Evenden was forced to respond by saying they had been overwhelmed by the popularity of their Marvel Heroes promotion.
"The Hulk disc is one of seven discs in the collection that are more limited than the others in the 42-disc collection — but they are actually still in plentiful supply, with more than one million of each in circulation," Mr Evenden said.
"The characters featured on those seven discs have the highest attributes (strengths, speed, durability etc) in the Marvel Universe," he said.
Are your kids collecting the Marvel discs? Do you think they're just some harmless fun or an evil plot by supermarkets to make you lose your shit!
Photos: Google images