Melbourne Mum Wants You to Put a Teddy Bear in Your Front Window so Children Can Go on Bear Hunts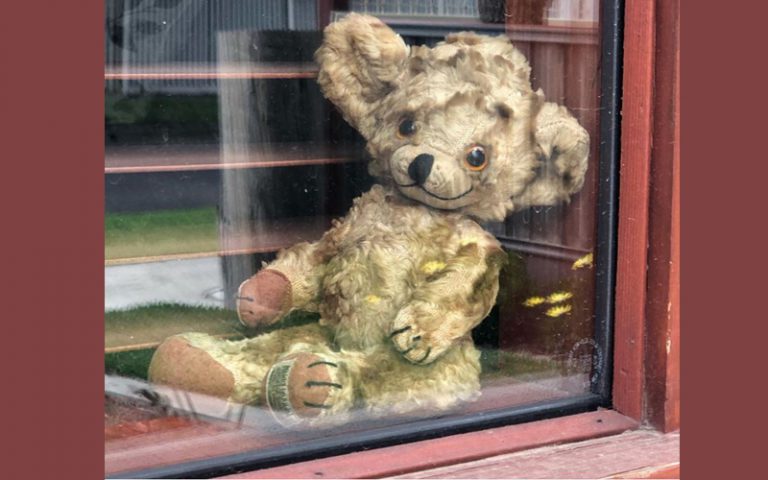 Melbourne Mum Wants You to Put a Teddy Bear in Your Front Window so Children Can Go on Bear Hunts
We're going on a bear hunt,
We're going to catch a big one,
I'm not scared,
What a beautiful day!
We all know the words to this fun preschool song, don't we? It's a classic for every child who has ever watched Playschool or any of the multitude of preschooler Youtube videos out there.
A Melbourne mum has taken the song one step further and is hoping to create local bear hunts for young children who are cooped up inside and social distancing from Coronavirus.
Melissa Kleynhans, from Officer in Melbourne, has started a Facebook page urging people to put teddy bears in their windows so children can go on a bear hunt while taking a walk through the neighbourhood with their families.
View this post on Instagram
"My three-year-old loves to go on a bear hunt and with the whole social distancing, and it's such a tragic time for our nation, I thought it would be something fun for the community to get involved in," she explained to 3AW's Dee Dee.
After describing how her neighbourhood has embraced the adorable idea, Ms Kleynhans said she wants people in other parts of the city to get involved, too.
"Heaps of children are coming out at random times with their families, going on their little bear hunt and counting the bears," she said. "Take the kids on a bear hunt, get them out and enjoying some fresh air, and help us parents out as well to keep our kids a little bit entertained!"
While this wonderful idea is currently underway in Melbourne, there is no reason why we couldn't all put teddies in our front windows so children everywhere can go on a bear hunt!
Channel 9's Ben Fordham is in on the plan, and has put a bear in his front window for children to spot. It's such a sweet idea!
Placing teddy bears in street-facing windows for children to spot has also been trending around the world in neighbourhoods in the US and the UK.
View this post on Instagram
Taking children on an afternoon walk is a wonderful way to get some fresh air after being cooped up all day. And while we are still free from total lockdown and able to move about while maintaining our distance to others, counting teddies on a bear hunt adds extra fun for the little ones during these times of uncertainty and stress.
So go on, grab that teddy and pop him in a front-facing window! Maybe you could count the bears on your next walk, too!
You can follow Melissa Kleynhans' We're Going on a Bear Hunt- Melbourne Facebook page for more info, and maybe start your own for your local area.
Image source: Instagram/Weekend At Janes