Mother Of Toddler Abducted From A Shopping Centre Recounts Horror Of Realising Her Daughter Is Gone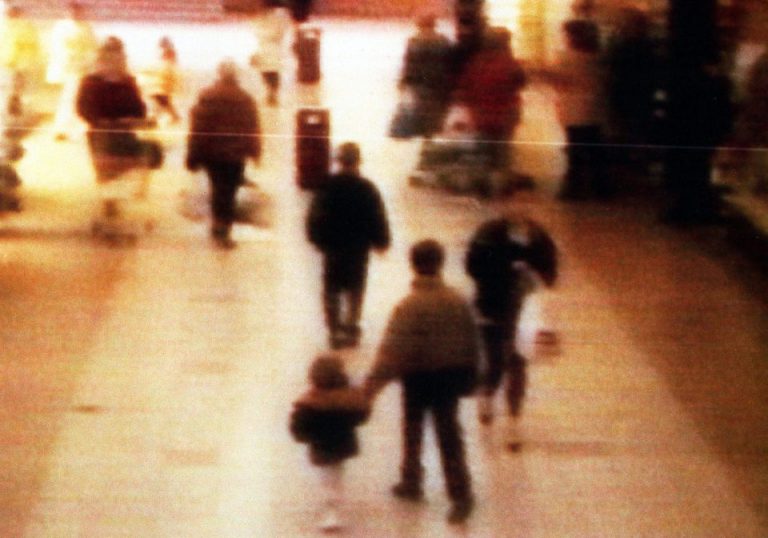 The mother of a two year old girl that was snatched from her by two teenager sisters has spoken about the horrifying moment she realised her daughter was gone. The 29 year old, UK mother said her 'world stopped' when she saw the CCTV footage of  two young girls leading her daughter away. The terrified mother says it reminded her of the images of a young James Bulger being led away by his killers, who were also young kids at the time. James was snatched from a shopping centre in Merseyside, in 1993 then tortured and killed by ten-year-olds Robert Thompson and Jon Venables.
"All of a sudden I realised those pictures of my daughter looked exactly like the little boy, James Bulger. He was taken in the same way and never came back to his poor mother. I shut down, it was like having a nightmare but I still knew it was real."
The mum was in Primark shopping with her two year old daughter when she was approached by two young teenage girls who sparked up a conversation with her little girl. She did not think anything was wrong when they started chatting to her daughter. The mum said: "They looked normal, ordinary, and seemed nice and friendly.
"My daughter was walking beside me out of her pushchair and they told me, 'She's really cute'.
"One offered her sweets. She took the packet but I made her give them back as she had just eaten.
"My daughter was laughing. She's a happy, cheerful girl and that is the sound I hear from her most often.
"The girls continued to talk to her and she was running around about two or three feet from me as I looked at some clothes.
"A moment or two later I realised I couldn't hear her laughter and I had a very strong feeling that something was wrong.
"I looked around everywhere and I couldn't see her.
"Even at that stage I didn't suspect the girls had her. Who would? They were only children themselves.
"I asked a member of staff for help. She told me to go to the other side of the store, saying, 'She's probably hiding over there in the clothes racks'. I desperately wanted to believe her but I had a terrible feeling.
"I know my daughter and if I'm out of her sight for a few moments she cries. But there was no sound at all, nothing. She had vanished in the blink of an eye".
Police started a search for the youngster immediately and found the CCTV images which showed footage of the two teenage girls leading the daughter away.  In seconds they were at the lifts, keeping her behind them so she was out of sight.
At the Haymarket rail station they caught a train to Gosforth. There they tried to go into a play area in a shopping centre then headed to a park.
The police found them soon after at Gosford Central Park. The relieved mum said: "I broke down sobbing when they told me she was safe but I needed to see her for myself.
"It seemed to take forever before they carried her into the shop.
"She came running to me and cried, 'Mummy, my Mummy'.
"I scooped her up and held her so tightly."
Police say the girl was unharmed except for the fact her hair was styled differently. When the teenage girls were taken into custody, disturbing images were found on both their iPads. It contained over 400 searches that were pornographic in nature. They included "forced sex," "slavery", "girls collected and trained", and "people getting raped".
It emerged the sisters had earlier tried to abduct another black two year old in the same store. Upon further investigation it was also discovered that the teenage girls were working with a third party- believed to be an older male- who was grooming them into abducting a child. It's not clear at this stage if these allegations are true.
The judge sentenced the kidnappers, who he said had 'evil intent', to three years and three months detention after they pleaded guilty to kidnap as well as stealing dummies, a baby bottle and milk.
Photos via Google images.