Mum Accidentally Sends a Very NSFW Audio Text to Her Daughter and We Can't Stop Giggling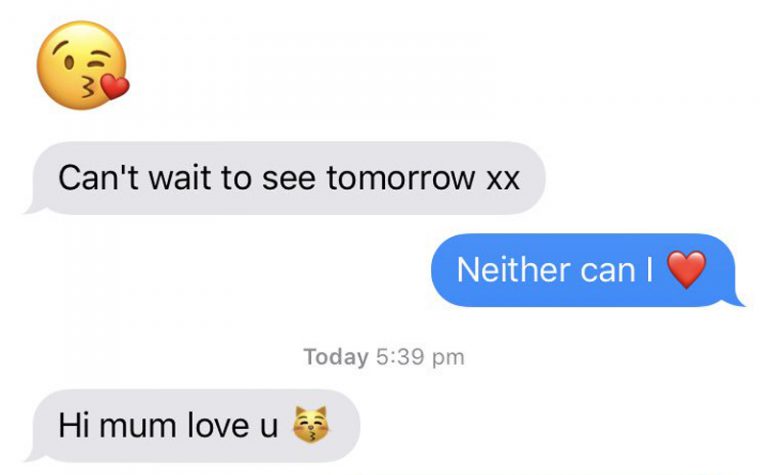 Mum Accidentally Sends a Very NSFW Audio Text to Her Daughter and We Can't Stop Giggling
So, a couple of weeks ago we shared the hilarious account of a woman whose new car read out a very not-safe-for-work text her girlfriend had sent her while she was driving her boss home from work. In case you missed it, you can read it in all its glory right here, we'll wait.
Now, a new but even more hysterical story about this new car-tech has surfaced, but with the opposite problem – instead of the car relaying the text to its unsuspecting passengers, the car misinterpreted the outgoing audio message and sent something very NSFW all by itself!
Sydney woman Dee Rose shared this hilarious post on Twitter, and we can't stop giggling!
She wrote:
My car read me a text today from my daughter "hi mum love u cat face"
I said write back "love you too cat face"
And here is the screen grab of how Siri actually translated the conversation between Dee and her daughter:
Oh my!!
We have a feeling this could become the new "Damn You Autocorrect" as this sort of new technology becomes more commonplace.
Bring it on, we say! How hilarious!!
My car read me a text today from my daughter "hi mum love u cat face"
I said write back "love you too cat face" 😦😯😧 pic.twitter.com/aPoTJv2dW0

— Dee Rose (@deedre) October 7, 2018
Source: Twitter/Dee Rose