Mum Parodies Her Brother's (Hot AF) Modelling Shots With Her Adorable Toddler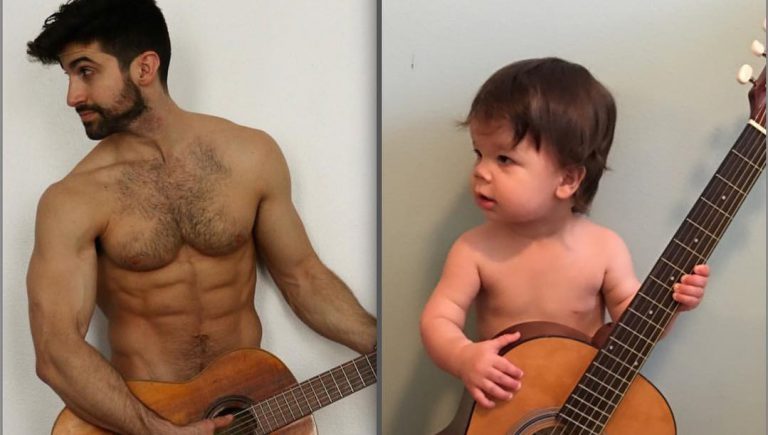 Mum Parodies Her Brother's (Hot AF) Modelling Shots With Her Adorable Toddler
Now, this is just gorgeous on several levels.
What do you do when your model brother is too beautiful for words? You parody his Instagram account with your own toddler doing side-by-side poses, of course!
It all began when Katina Behm's 28-year-old brother, Aristotle, moved to New York City to try his luck in modelling and started posting his seriously stunning pics on Instagram.
Like any supportive big sister, Katina cleverly decided to get her 18-month-old son Augie to mimic his uncle's poses for her own entertainment, and that of her incredibly grateful Instagram followers.
"The model is my little brother; I get the pics off his Instagram. The baby is mine; I get the pics off miraculously after bath time," writes Katina of her fun little hobby.
Katina told Scary Mommy that her brother is perfectly happy with all the newfound attention.
"He loves it!" she says. "From the very beginning when I sent him the first side by side. I basically told him he doesn't have a choice because it's too funny not to share and he was totally on board. Knowing him I sort of assumed he would be."
Bless you, Katina, and thank you. So much, thank you.
You can follow Augie and Aris' parody Instagram account here and Aristotle's actual Instagram here. I gotchu fam.
Source: Instagram/Augie and Aris