Mum Plans To Open Day Care Centre For Unvaccinated Children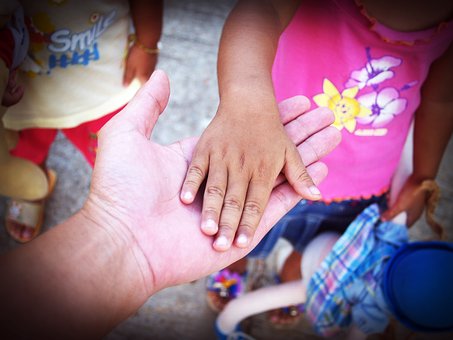 Mum Plans To Open Day Care Centre For Unvaccinated Children
Sydney mother Heidi Street has expressed interest in opening a day care centre specifically for children who are unvaccinated.
Street posted an 'expression of interest' on secret Facebook group 'Vaccine Free Australia' to gauge interest from parents wanting to bring unvaccinated children together for "craft, yoga and dance".
The day care centre will be run from her house and will have places for 3-4 children. She plans to run it three to four times a week and highlights that 'learning through play' will be a big part of the experience.
"Children's days would be spent among nature, a walk to the beach, learning through play and games. Please let me know if this interests you," she added.
The Sydney woman is one of just 5000 members in the group that health experts fear could pose serious health risks, including the circulation of measles mumps and whooping cough.
"Many families are concerned about vaccinating. Yes it's in response to No Jab No Play," Ms Street added.
Prime Minister Malcolm Turnbull however has urged all states to adopt a NSW-style "no jab no play" legislation, banning unvaccinated children from childcare for the safety of others.
"All of us desperately want to protect our children and our grandchildren and other people's children too," he said. "If you don't vaccinate your child, you are not just putting their own life at risk but you are putting everyone else's children at risk."
Queensland health minister Cameron Dick also shares the Prime Minister's stance saying he'd be happy for the federal government to adopt similar measures nationally.
"If anything we would like to see our laws become standard across the nation," Mr Dick said. "So from that perspective we are willing to work with the federal government to ensure our laws, which have started to operate in Queensland to become standard across the country."
While vaccinating a child is purely the choice of the parents, you can't deny the facts and research that show just how dangerous unvaccinated children can be to those around them. The devastating effects of diseases like mumps and whooping cough on children is something no parent wants to see their child suffer through. If there is a way to avoid such an outbreak and minimise risk to your child, why wouldn't you take it?
Take the case of Toni McCaffery, whose baby daughter Dana, died from whooping cough at four weeks of age in 2009. McCaffery believes Dana was infected while she dropped her other children off at a childcare centre.
"I found out after she died that there were infections at the centre," McCaffery said. "I had a right as a parent to drop my child to preschool and my daughter had a right to be safe."
So when some parents argue that the vaccination of their child is their issue and has nothing to do with anyone else, they couldn't be more wrong. It's a decision that impacts everyone!
Photos: Facebook