Sesame Street Introduces Julia, the First Muppet With Autism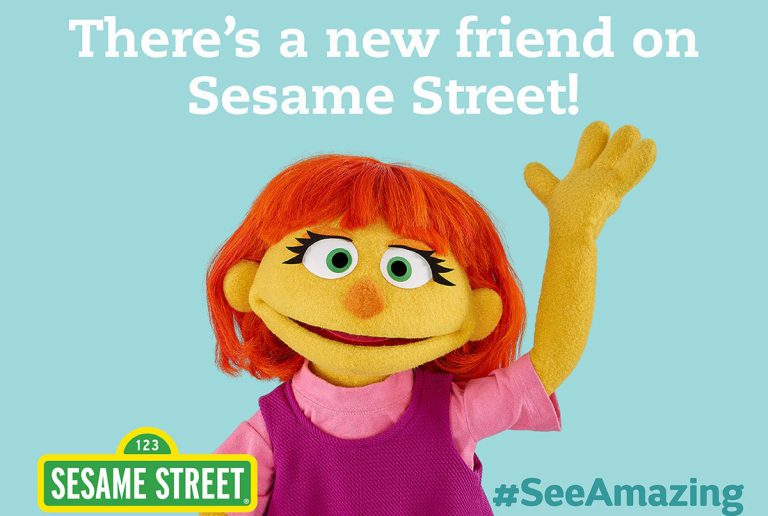 Sesame Street Introduces Julia, the First Muppet With Autism
Sesame Street has long celebrated diversity among their cast, with characters and muppets from different backgrounds, cultures and abilities happily sharing the neighbourhood with each other.
Now, the beloved children's programme has introduced a new character into the mix – meet Julia, the first Muppet with autism.
Julia is 4-years-old, has red hair, and adores her toy bunny. She loves to sing and play, just like all little girls.
Julia was first created in 2015, as a part of a digital storybook series called 'See the Amazing in all Children'. She appeared in the story 'Sesame Street and Autism', created by author Leslie Kimmelman, whose son has autism.
In the book, Elmo explains to Abby Cadabby that Julia does things a little bit differently – like taking a long time to answer questions, getting flustered by loud sounds, or not speaking when she is doing other tasks – and that it's okay, because everyone is unique.
Now Julia has become a regular member of the cast of Sesame Street, and her introduction to the neighbourhood will have a similar theme to the digital book.
Sesame Street writer Christine Ferraro spoke about the new character, saying the team behind Julia were sensitive to the fact that autism is incredibly complex: "It's tricky because autism is not one thing, because it is different for every single person who has autism. 
"The big question was, what do we talk about?", Christine Ferraro said. "Because with autism, there's such a range and there's so many different ways that autism affects people, and there's no way we could possibly show everything. … So we had to pick one lane and go in it."
"I would love her to be not Julia, the kid on Sesame Street who has autism. I would like her to be just Julia."
We're excited to announce a new friend joining us on Sesame Street! She's Julia, a 4-year-old with autism! #SeeAmazing pic.twitter.com/xDS3x2a5za

— Sesame Street (@sesamestreet) March 20, 2017
Julia's puppeteer, Stacey Gordon, has a son with autism and wishes the character was around years ago when he was younger.
"Had my son's friends been exposed to his behaviours through something that they had seen on TV before they experienced them in the classroom, they might not have been frightened," she told 60 Minutes.
"They might not have been worried when he cried. They would have known that he plays in a different way and that that's okay."
A video has been released previewing Julia's introduction on Sesame Street, with short interviews with her puppeteer and writer. Watch it here:
Details of an upcoming scene have described Julia playing a game with Oscar, Abby and Grover. The muppet friends have been challenged to spot objects shaped like squares, circles or triangles.
"You're lucky," Abby says to Grover. "You have Julia on your team, and she is really good at finding shapes!"
It is wonderful to see that Julia will be one of the gang during her time on Sesame Street, and not handled any differently. She won't be treated like an outsider, and the show's producers are hoping that her inclusion will help children better understand those on the spectrum.
Julia will arrive in Sesame Street in April this year.
Sources: Sesame Street, Twitter