New Reality Show Yummy Mummies Slammed as Offensive and Unrealistic! Well, der!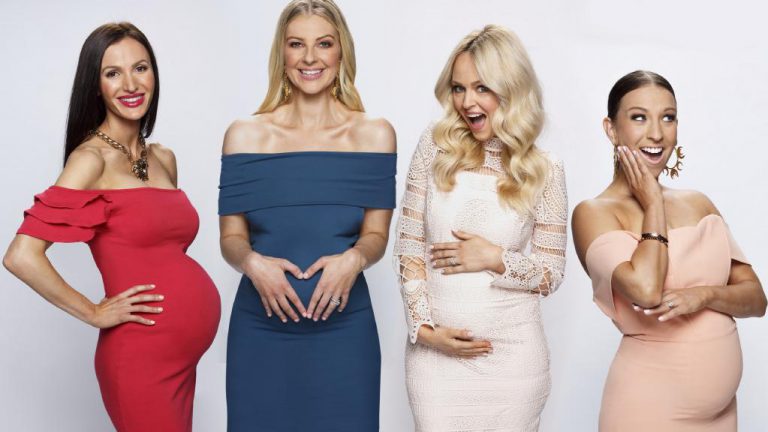 New Reality Show Yummy Mummies Slammed as Offensive and Unrealistic! Well, der!
Channel Seven's latest reality show, Yummy Mummies, has been branded as offensive and ridiculously unrealistic compared to most women's pregnancy and birth experiences. Of course it is! That's what makes it so trashy and fun to watch!
Think the Real Housewives, but add plenty of hormones and designer baby clothing — how amazing is that going to be?
Featuring cashed up and glamorous young mums, this reality show is everything we need. Mums arriving at baby showers in horse-drawn carts complaining about the lack of air conditioning, receiving bouquets of $100 notes and buying Burberry baby clothes. Designer maternity-wear, ultrasound scans printed on novelty balloons and soon-to-be nannas drinking vodka and having panic attacks while organising the baby shower.
This is just the kind of absurd shit we need to see.
But with still a few weeks away from hitting our screens, audiences are already outraged over the overt displays of wealth by four mums-to-be Lorinska Merrington, Rachel Watts, Jane Scandizzo from Melbourne and Maria Di­Geronimo from Adelaide.
Viewers are asking for the reality show to be boycotted and have called the attitudes of the women to impending motherhood "offensive" and setting "unrealistic expectations" for those who are expecting.
Oh for heaven's sake, that's entirely the point of this show!
The trailer has been viewed more than one million times and the majority of the 22,000 comments posted so far have been negative. One person even said it will "send depression rates sky-rocketing." "So the usual unrealistic standards placed on people… especially young girls by ridiculous fictional "reality" TV shows isn't enough?" wrote an angry commenter.
"You've found a more vulnerable target now, emotional hormonal pregnant women who are likely already feeling pretty fragile about their appearance."
"This is NOT an everyday modern mum's reality," blasted another Facebook user. Wow, no shit?
"Don't give the narcissistic ones more fuel, they can do it well enough themselves."
Oh please.
This is why we can't have nice things. This is why we're stuck watching 20 to 1 and Border Control re-runs on free to air tv. Because people whine and bitch about everything. These fancypants women and their families will drop coin on lavishly stupid crap anyway, we might as well get some entertainment and a giggle out of it too!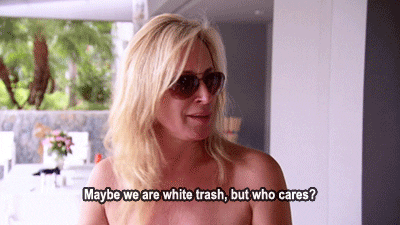 The show's executive producer has defended the series:
"It's like watching an episode of Lifestyles Of The Rich And Famous, which was enjoyed by millions and didn't upset anyone with 'unrealistic expectations'," she said, adding it was also produced by a team of women who didn't find the subjects to be offensive.
"I am sure that women know there are many women who have different lives, who live by different standards. That doesn't make it right or wrong, it makes it different," she said.
Bring it on, I say! This shit is going to be fabulous!
Source: Channel Seven and Giphy