People Who Have Spotted Instagram "Influencers in the Wild" Are Sharing Their Bizarre Antics to Get the Perfect Shot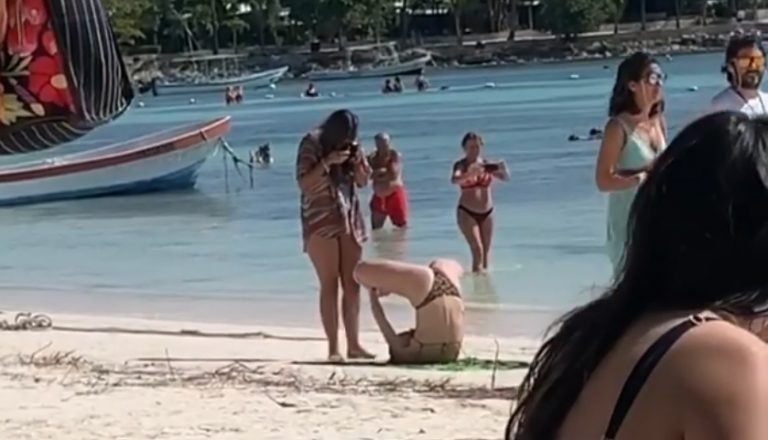 People Who Have Spotted Instagram "Influencers in the Wild" Are Sharing Their Bizarre Antics to Get the Perfect Shot
We all know it can be hard to get that perfect photo for Instagram. It's all about angles and lighting, right? Social media influencers take their posts so much more seriously than the rest of us do, and their antics to get the right photo make for some bizarre scenes. So much so, that people are now spotting these influencers in public, filming them or capturing a photo of them posing for their snaps, and then submitting them to the website Influencers in the Wild.
Rather than simply mocking those who have taken their social media presence to a whole 'nother level, the account manages to bring the carefully curated lives of influencer folk back to earth to show the human side of their carefully fabricated world.
Okay, yeah, there is some mocking involved too. There can't be beautiful people doing stupid things without mockery.
"This page is not about shaming people or trying to troll "influencers"," Tank Sinatra, the owner of the account explains. "At most it's a neutral documentation of a massive shift we've undergone as a society where people literally will take pictures ANYWHERE at ANY time to make sure they have content for their social media. We all wanna look cute!"
View this post on Instagram
We're really confused, too:
This woman must be really influential if she has two photographers following her about…
This next woman is the perfect example of an Influencer in the Wild: looking dumb for people who can see her live, but looking put together and adorable for the followers on the 'gram.
We're really not sure what this next guy was hoping to achieve, but it looks like he's nailed it.
This woman went above and beyond for her influencer mate. Not something I would do, but maybe I'm just a garbage friend?
View this post on Instagram
This one is definitely our favourite so far though – sound up!
View this post on Instagram
We'd really love to see how her picture turned out, and if it was worth getting soaked for!
You can follow this awesome new Instagram account, Influencers in the Wild here!
Source: Instagram/Influencers in the Wild