This Photographer Transformed 6 Baby Girls into Our Favourite Disney Princesses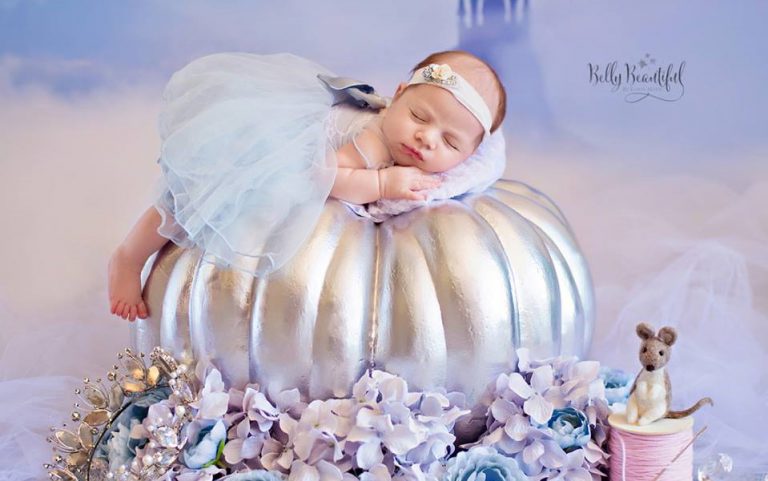 This Photographer Transformed 6 Baby Girls into Our Favourite Disney Princesses
While we often think of our baby girls as being little princesses, one photographer has managed to transform six baby girls into Disney princesses in a photoshoot that is just too darn adorable.
Seriously, I'm making those noises that nannas make when they hold a newborn. They are that sweet!
Karen Marie is a mum of three who owns and operates a maternity and newborn photography business, Belly Beautiful Portraits. For a recent creative project, Karen turned six babies into Ariel, Snow White, Aurora, Cinderella, Belle, and Jasmine.
Each baby was photographed in an elaborate setting reflective of their princess's movie.
She has shared the images to her social media accounts where they are getting a lot of attention for all the right reasons – people are outright falling in love with these delightful little bundles of joy.
"Sweet Snow White"
"Beautiful Baby Belle"
"Beautiful Cinderella"
"The memories I get when watching this movie bring me back to my childhood every time I see it," Marie told Babble. "I also had Princess Aurora and Prince Phillip as my wedding cake topper!"
And while she describes working with six babies at once as "VERY difficult," she praises her amazing team for the support and assures it was all worth it when she watched the families of the babies dote over their little princesses.
"My favourite part about photographing babies is knowing in my heart how much these images will mean to families for generations to come," she says.
Watch a video montage of the complete series of baby Disney princesses here:
Absolutely divine!
Source: Instagram/Belly Beautiful Portraits