Pole Dancing for Kids?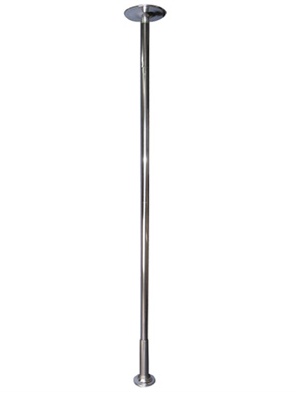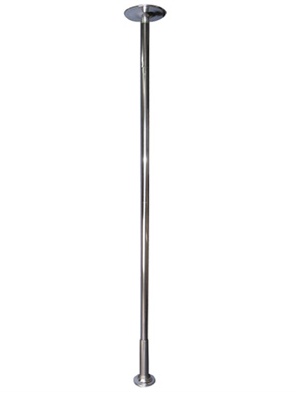 Would you let your child do pole dancing? Do you associate pole dancing with stripping or the sexualisation of women and girls? I know that my mind jumps to seedy strip clubs at just the mention of pole dancing.
However pole dancing or more accurately pole fitness or even pole gymnastics is a great way to get fit, tone up and lose weight. I wish I was that fit and toned, and would love to have a body like some women who do this sport or activity.
Girls in Britain, Canada and Australia are all giving up other hobbies for pole dancing, and pole dance teachers are making moves to have qualified teachers that have more child specific classes. So this new trend is growing and in in the UK they are calling it pole fitness rather than pole dancing.
I am not sure that I would get my twin girls involved, but in the News Ltd story Alexis Biggs is a seven year old girl and she saw the pole at the modern dance studio that she went to, and wondered what it was all about. Alexis gave it a go and loved it and has been doing pole dancing for six months now.
Why would you stop your child doing something that they love and are good at? I don't think I would, especially when they have asked to do it. If the twins wanted to give it a go, I would let them but would rather have the pole fitness angle used, rather than pole dancing.
Maybe it is the name that has the bad connotation to the stripping or the seedy clubs? If the name was called 'Pole Gymnastics' or something similar it might make parents and others think of fitness, fun and athletics rather than stripping and other things that it is not.
Pole Dancing is even being considered for an Olympic sport, see direct quote from the News Ltd article:
"It is even being bandied about as a future Olympic sport, and last month The International Pole Sports Federation announced new regulations (no 'overly-erotic' dance moves in competitions) in the hope it will become more 'respected.'"
Pole Dancing even has competitions, a simple search on the internet found that there is one called, "Miss Pole Dance Australia". Some of the moves these ladies do are just amazing and so fit to do it. I am envious and one lady in the News Ltd article took up the sport to get rid of the baby weight from her second child. I must admit that this would make you lose weight as you would have to work very hard.
What are your thoughts on this new trend for kids to pole dance? Do you think it is an overreaction or just not for kids at all? Should the name be changed to pole fitness like in the UK and just focus on the exercise and fun aspect and not mention the dancing?
I think it is an excellent way to exercise and stay fit and great for all ages. It also does not take up much space in the home and it would allow you to exercise rain, hail or shine. If you so choose to.
Would you let your kids take up pole dancing?
Suzanne Robinson
I am ex career girl (well still a career girl, but not in the office and getting paid), I have worked for the ABC (Australian Broadcasting Corporation), News Ltd.'s, CareerOne.com.au as a producer and lots more.
I am a mother to four year old identical twin girls, who keep me very busy. On top of looking after the girls, I have finished a master's degree in project management and keen to graduate, I blog on my blog "Mummy to Twins", I attempt to keep the house clean and tidy, and I try to fit in some me time as well.