Pregnant Mum Faces Jail Time for Her Toddler's Potty Training Accident in Parking Lot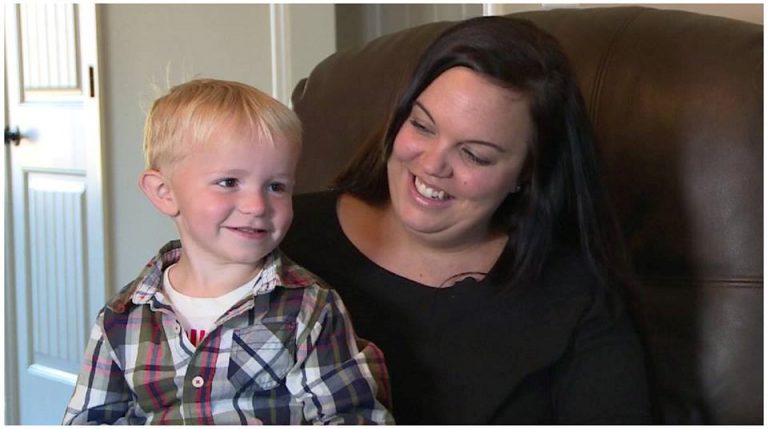 Pregnant Mum Faces Jail Time for Her Toddler's Potty Training Accident in Parking Lot
Potty training would have to be one of the most stressful things a parent and child must go through. Some kids get it straight away, others, not so quick. There are weeks of sticker charts, wet patches, smelly accidents and stinky knickers. With a little determination from all parties it usually all works out in the end.
But most parents will never forget the dreaded words "Mum, I need to pee right now" — usually as we're standing in aisle 6 with a full trolley of groceries!
Small children often don't realise that they need to go until it is almost happening. It's just how it is sometimes. No matter how many times we ask our children if they need to go to the toilet before we leave the house, accidents happen. And sometimes your best option is to just pull over and let your little person go beside the car. It's not the end of the world.
This is exactly what happened to a mum in the US. Her 3-year-old son told her that he needed to pee right now so she did what she could for him at that moment, resulting in a citation from a police officer who was standing nearby.
Brooke Johns, who is eight months pregnant, was driving along when she heard the sweet little voice of her son Cohen in the backseat saying that he had a big problem.
"He's like, 'Mum, I've got to pee. I've got to pee!' I was like, 'Well, hold on,' and he's like, 'No! I've GOT to pee! I've got to REALLY pee.' And I'm like, 'Baby, there's nowhere for me to go, and he says, 'Momma, I'm about to pee in my pants!" Brooke said.
Brooke said they barely made it to a service station parking lot before she realised they wouldn't be able to make it inside.
"I can't pick him up," Brooke said. "You know, I'm not supposed to lift him."
So, covering up Cohen as best as she could, she allowed her son to do a little wee right there in the parking lot.
"He was peeing before his pants were even all the way down, so obviously he had to go," Brooke said.
Apparently, this caught the attention of a local deputy police officer, and he was not happy.
"Accidents happen. And he was like, 'Take him in the bathroom.' What if I would have ran in the bathroom and someone had been in there? What I was going to let him do? Pee on the floor of the gas station?" Brooke said.
Instead, the deputy decided to cite Brooke with a disorderly conduct charge. Her ticket says, "She allowed her male child to urinate in the parking lot. I observed the male's genitals and the urination. Public restrooms are offered at the location."
"I'm going to court April 30," Brooke said. "Several days before I am due. Yeah, I could extend it, but I would rather deal with it when I'm pregnant. Not when I have a newborn."
If convicted, the heavily pregnant mum faces up to 60 days in jail and a USD$5,000 fine.
After her story was shared by local media, Brooke took to Facebook to defend her decision, stating that she had to find a safe place to pull over out of traffic after crossing a bridge.
"Peeing in the parking lot instead of in his car seat was a way better choice in my eyes. I had one hand (left) over his butt and my other hand (right) aiming his penis so he wouldn't pee on himself or my car or my feet. I get some would do different but this is what I choose to do."
She even staged a re-enactment to defend her decision.
For what it's worth, I think Officer Petty could have found some other way to make up his quota of tickets served that day. Could he not have given her a warning if he found this so abhorrent that he couldn't keep his mouth shut?
We'd like to wish Brooke all the positive vibes in the world for her upcoming hearing and the impending birth of her second baby. You got this, girl.
Source: Facebook/Meredith Anderson WRDW